RANK: 8/10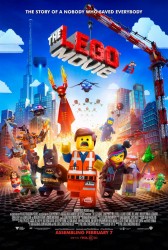 There have many 100′s and 100′s of children films over the years, everything from animated, The Muppets, Disney Fairy Tale Classics, Pixar, Dreamworks, and many others. However, as years have gone by, it seems the computer animated films have taken over the industry and dominated the box office. Studios like Disney's Pixar has ruled the box office and packed movie theater's since the 90′s.
There seems to be a secret formula to these films: Make it cute for the kids, make it funny for the adults. And this seems to be working because more and more adults are going to, yet enjoying these type of films just as much as the children are. Another trend that seems to be happening a lot these last few years is, Hollywood takes our childhood toy, game, or cartoon and turns it into a big budget/big screen blockbuster! Films like The Smurfs or Transformers or Ninja Turtles have all been brought to the big screen. However, not all childhood big screen adaptations have been successful, such as; Battleship and Mortal Kombat (both based on the games) or Smurfs 2, or the last two Transformers films which lacked in an interesting story or acting abilities.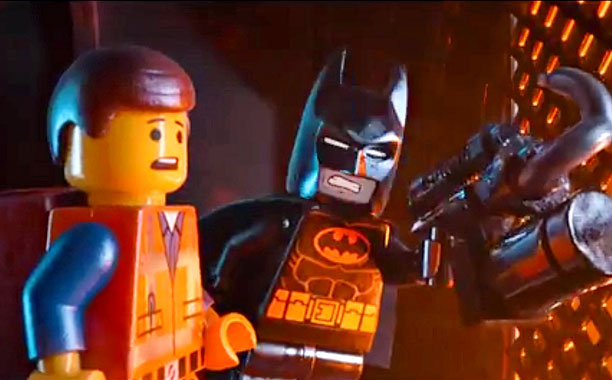 When Pixar's Toy Story first came out in the 1990′s, I truly fell in love with the film. It touched me in a very personal way and brought back a flood of childhood memories. The sequels were just as wonderful and couldn't have been more perfect. One of key points that I enjoyed was seeing all those toys we all played with as kids suddenly come to life. Seeing toys you haven't seen in years! That is how I felt as I watched The Lego movie. I was against this idea of bringing "LEGOS" to a big screen? I mean, Why? However, word of mouth about this film spread like wildfire in a dry summer, so I knew I had to at least give it a chance….and I did.
The film begins with a flashback between Vitruvius (Morgan Freeman), who has to protect "The Special" known as the "Piece of Resistance" that helps keep peace and balance in the LEGO world. Unfortunately, he is defeated by Lord Business/President Business (Will Ferrell). The story picks up 8 1/2 years later, construction worker, Emmett (Chris Pratt), is a really nice guy. He does everything right, lives a perfect life, and does his work perfectly because Emmett "follows the manual of life" in LEGO World. As his shift at the construction site ends, he comes across Wyldstyle (Elizabeth Banks), who had been looking for "something" at the site all day. During his chance encounter with her, Emmett falls down a hole, way down and finds the "Piece of Resistance" (which is what Wyldstyle was looking for). He is attacked and wakes up with it glued to his back! Vitruvius and Wyldstyle believe he is "The Special" that will bring peace to the universe and defeat Lord Business. However, once they realize Emmett is just another guy and not special at all, all hope is lost….or is it? With the help of the Master Builders who include Batman, Superman, Wonder Woman, Green Lantern, Gandalf, and many other characters they must fight battles, sacrifice, and even if the prophecy isn't true, they must stop Lord Business aka President Business and his main right hand man, Bad Cop (Liam Neeson) to bring peace to their world. To find out if the LEGO World is saved and have one of the best times at the theater this year so far, I highly recommend The Lego movie.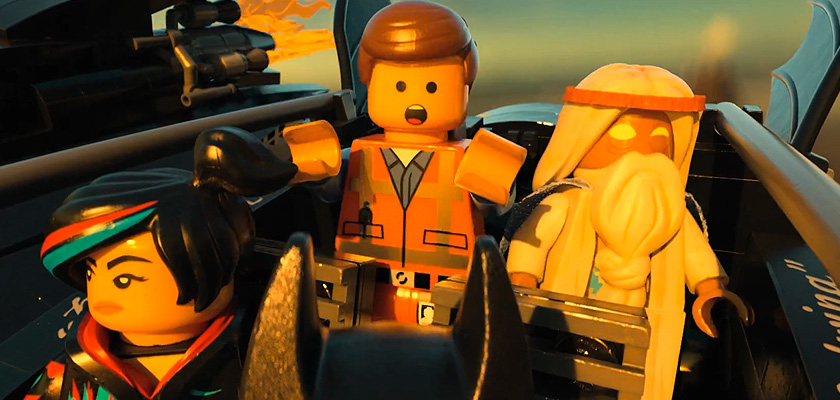 I really didn't know what to expect going into this film other than it was based on a childhood toy. I could not believe the fun I had watching this film! There are LEGO characters of every kind, from every era, every style. There's cameo's all throughout the film and guest voices, however, there is ONE particular cameo I cannot mention, but I can tell you I was very surprised and excited when they appeared and so will you! Even tho all the characters and voice overs did a great job, I felt the Batman LEGO made the film. He brought humor and kept it very fun, so unlike the Batman we know of other real life films. The film itself is absolutely beautiful! It is amazing that you can't even tell what's real and what's animated. The creators truly did an amazing job. I did feel the plot was a little lost at times and some of the battle scenes dragged out just a little too much, but other than that no real complaints, however, it does have one of the best and most unexpected twists in any film you'll see and without spoiling it I'll leave it up to you dear reader's to find out what that twist is. And of course, there's the fun "can't get that song out of my head" theme song that truly makes one happy and feel good about themselves because that's the true meaning behind The Lego movie and it's one that should not be missed no matter what age you are!
RANK: 8/10
Regista/Director: Chris Miller, Phil Lord
Usa, Australia 2014
Posted in Anime by Tony Northrup on March 1st, 2014 at %I:%M %p.