RANK: 9/10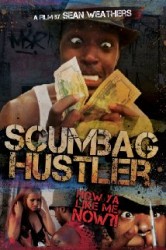 Film should really be considered by its entire experience, by this I mean first how the film was marketed to you. Did a friend tell you about it or did you see the movie poster and say "I want to see that!" Then there is the how you saw it, did you watch it on your ipad (shame on you if you did) or did you see it in a downtown theater with a leaky roof? And finally there is the film as the core experience of seeing the movie.
That all said I dislike film critics that write about if they think you will like the movie. Yeah there is a little irony, I'm a film critic not taking the audience beyond myself into account … then again most of the films I want to write about are the "art house", "grindhouse", "exploitation", the rare and the rusted films … Let me open up my film experience to you and in doing so if you relate you'll know a lot better if the movie is going to suite you that just seeing a bunch of stars… Granted this takes actually reading a review.

So 2 paragraphs in I have yet to even say a word about the film (or have I?) So about 3 weeks ago I was on facebook and I got a like invite for something (I didn't even look at what it was) called Scumbag Hustler and my inner Groucho Marx took over and I immediately had to make this "genius" post: Processing that somebody wanted me to like their page entitled "scumbag hustlers …" I don't know… This just doesn't give me enough information. I mean what if I only like one or the other yet the combination of the two is just to sophisticated of a premise. Man, I'm really having hard time figuring out if I can endorse this concept, I wish I could have some kind of consultation with a Scumbag Hustler before making up my mind to condone them.
And then as most of the posts on my facebook it got no response … Short story long I found out that Scumbag Hustler is a film and after watching the preview for it I was all excited thinking this was going to be something along the lines of "Dolomite." I feel like an ignorant ass right now. The shortest fastest way that I can really break down this film is: Imagine Jean Luc Godard had a VERY BAD crack habit. The film is not a piece of exploitation only so much as the early works of John Waters might be considered as much but rather it's this weird elevated piece of comedic down notes playing off the stupidity of people and a scumbag who hustles idiots for drugs and/or sex. That's it folks, there is no chase scene, no gun fights and no spell casting. However sex and drugs work pretty darn good together even without the rock n' roll.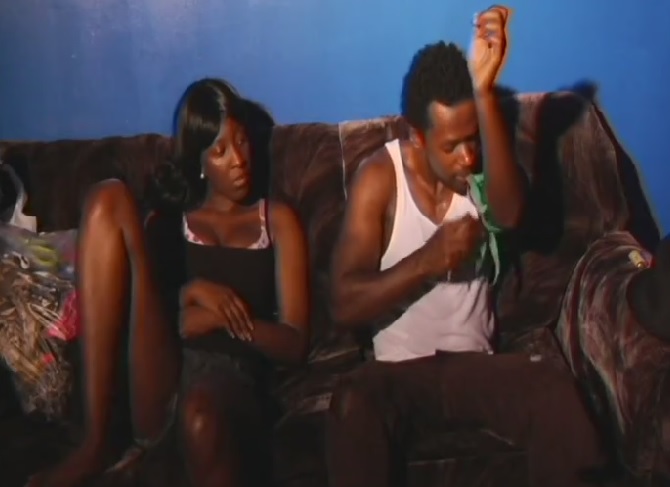 Now I don't care about things like plot –that tends to get in the way of the story anyway, some of the more avant-garde films out there are in serious need of so called plot, Richard Linkletters "Slacker" for instance or "Kids" and "Scumbag" kind of leans toward this neighborhood of film. But really what is plot in the big mix of the film being "enjoyable." The Transformers movies are chockfull of plot and when I watch them I want to remove my eyes with a fork. Granted I love the "cinema of the rude" give me Repo Man (1984) and Female Trouble and Scumbag Hustler any day. The dialogue in this film had me laughing so hard in the first 5 minutes I was almost in tears. When one character is trying to convince another to smoke crack the line "No this is just like weed just a little stronger" killed me.
The whole film has a gritty look to it much like Godard's Breathless. Whether or not that was the intention of the film maker I don't know, does it make the whole film seem even grittier? Hell yeah … I love me some "down notes" especially funny ones and I don't know why but to me a junky shooting up in a Starbucks bathroom is hilarious to me. One of the nice touches is the ticks and strains in the main character from actor co-director Sean Weathers. Most of the performances are pretty solid and a few on shaky ground but nothing that you wouldn't excuse for the same reason you would while watching Clerks. Scumbag Hustler is a complete package, entertaining, dark and funny.
RANK: 9/10
Regista/Director: Sean Weathers, Aswad Issa
Cast: Sybelle Silverphoenix, Sean Weathers, Chrystal Claire, Waliek Crandall
Usa 2014