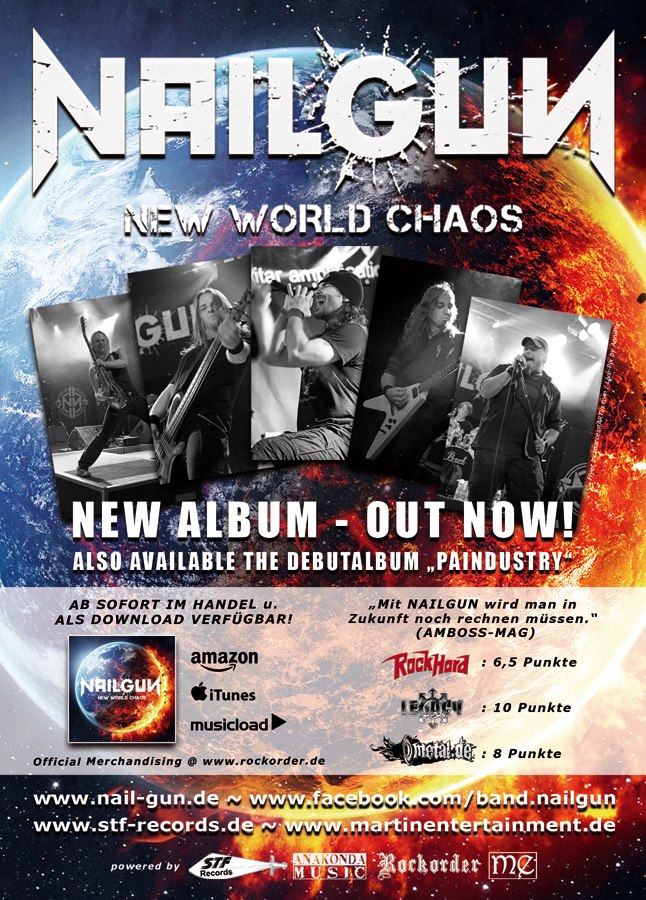 Nailgun released their aggressive and in the meantime melodic album, titled New world chaos for STF. Straight and aggressive, complex and catchy, including even balladic moments and groovy passages, New world chaos represents an album to be listened specially for Nevermore or EverGrey fans.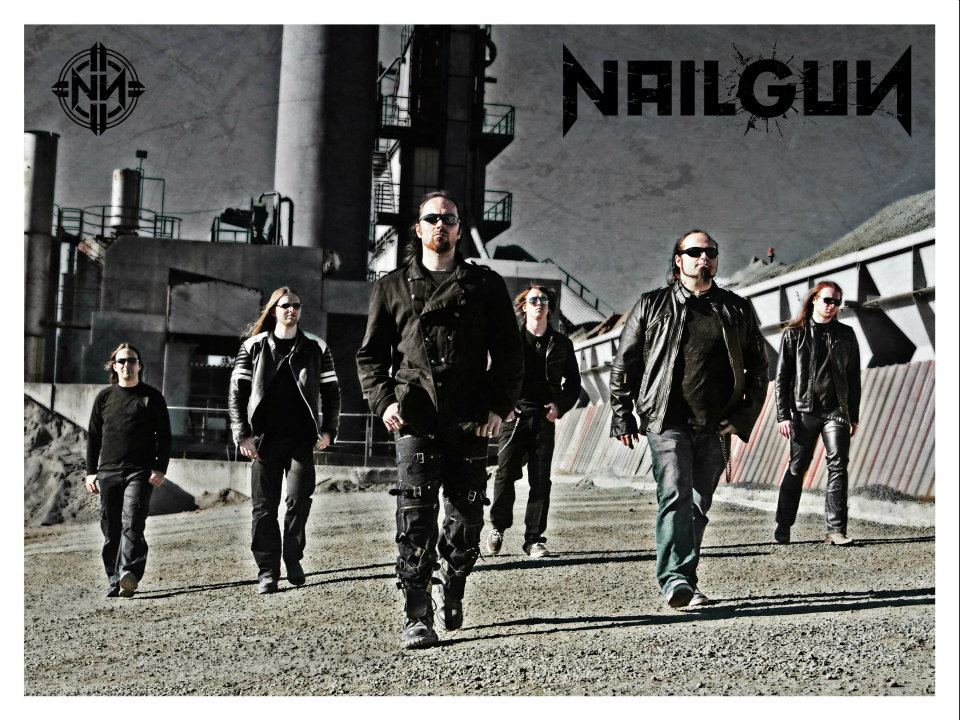 Tracks:
1. A Fragment Of Chaos
2. Darkest Hour
3. Traitor
4. I Have Enough
5. Abyss Of Shadows
6. Deep Shades Of Sorrow
7. The Result
8. Change Of Seasons
9. When God Turned Away
10 Time Is Running Out
11. You Are Everything
Line-up:
vocals – Manuel Bühler
vocals – Manuel Blesch
guitar – Daniel Morsch
guitar – Florian Hahn
bass – Sven Rakowitz
drums – Felix Hartwig
Posted in News by Giulio De Gaetano on February 20th, 2013 at %I:%M %p.