RANK: 6.5/10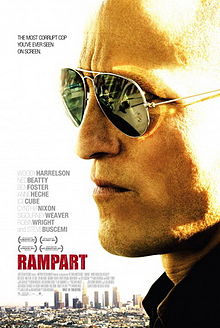 This is a film that goes back to the hardcore cop films of the 80′s and mostly 90′s. It is raw, hard-core, and very violent. The story takes place in 1999, when the Rampart Division was under major criticism. Woody Harrelson plays David "Date Rape" Brown, an old school, racists, violent, womanizing veteran officer who defends himself against his actions as a tough officer of the law.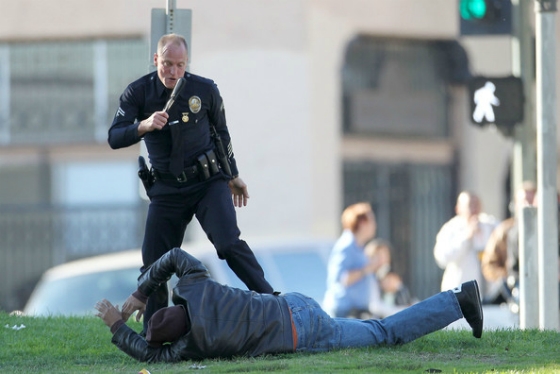 Breaking rules and heads, David is under pressure from the accusations of killing a suspect serial rapist and later, is caught on video tape beating a driver almost to death after they ram their car into his police car. He is divorced, yet still see's his two ex-wives who are sisters and their daughters; Helen and Margaret. Yet he still see's other woman on the side including a hot shot lawyer, (played by Robin Wright), who is out to get the truth or is she just using him too? This is a film that is "interesting", yet a bit slow at times. It is one of Woody Harrelson's best performances of his career and that makes it worth your time.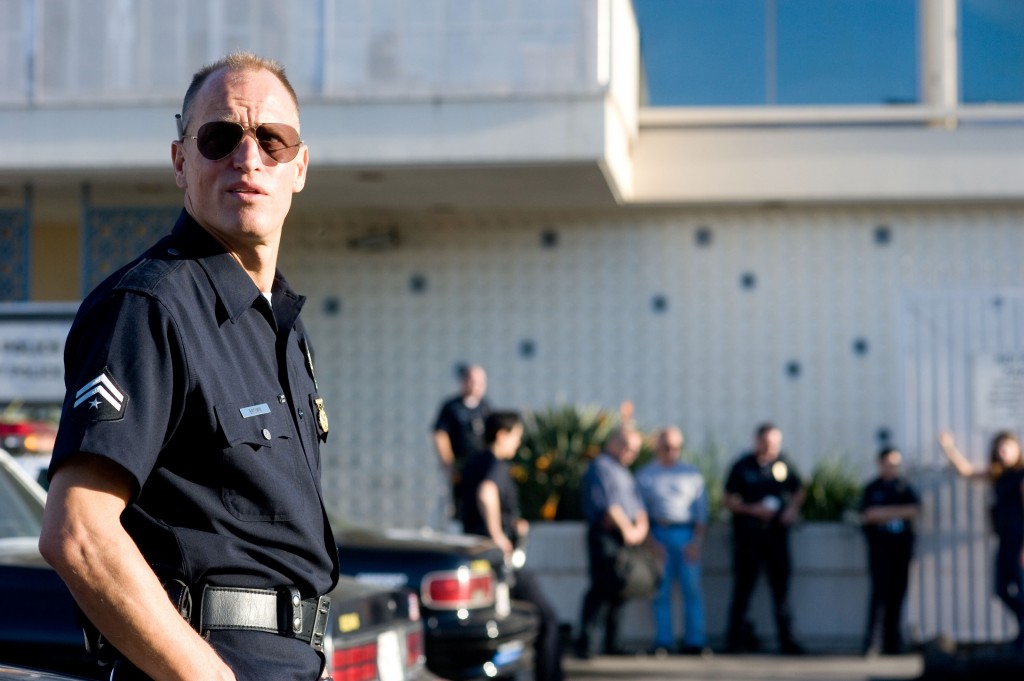 I expected a little more from Rampart, from some of things I had heard about it, especially considering the James Ellroy screenplay potentials. It does capture the true L.A. life and underground of the "city of Angels", yet it also shows you how corrupt the L.A.P.D. were (sometimes still are), in the 90′s. This film isn't for everyone, but if you like your "edgey-tough cop" type films, then this is for you.
RANK: 6.5/10
Regista/Director: Oren Moverman
Cast: Woody Harrelson, Ben Foster, Robin Wright, Sigourney Weaver, Steve Buscemi, Anne Heche, Brie Larson
Usa 2011