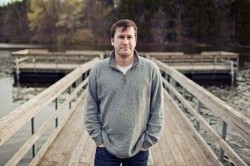 James Renner was born on March 30, 1978 in Diamond, Ohio. Attending Southeast High School and after graduation he attending Kent State University. He is a former writer of Cleveland Scene magazine and editor of The Independent. He was also a founding member of Last Call Cleveland and in December 2004 was named one of Cleveland's Top 30 Most Interesting People.
In 2004′s, All that you love will be carried away was named an Official Selection at the 2005 Montreal World Film Fest. In October of 2006, Gray & Co. published his book, Amy: My Search, a 2-year investigation about the abduction of 10-year old Amy Mihaljenic in 1989. In July of 2009, James did an online documentary called, Catching Salinger, a story about the reclusive author, J.D. Salinger and some behind the scenes look at his famous book, Catcher in the Rye.
Renner's first book was, The Man from Primrose Lane. In January 2011, he announced plans on a project about the disappearnace of Maura Murray, a nursing student of Massachusetts Amherst, who went missing after only one car accident in New Hampshire. Currently, James Renner is an American investigative reporter, film producer and director, and teaches at the University of Akron as an English Instructor.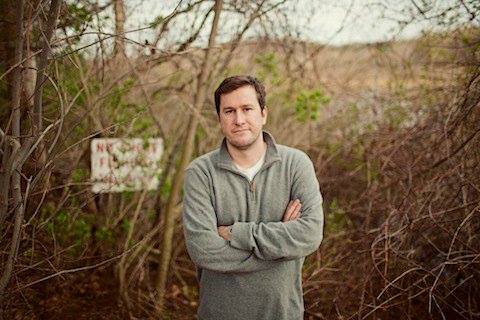 Out of all the Stephen King short stories, what attracted you most to this one?
This is one of those rare Stephen King stories that does not include the paranormal. It's a very human story, like the Shawshank Redemption. I liked the exploration of the character of Alfie Zimmer. Also, it was a cheap story to film.
What changes did you make to make this your own as opposed to King's original text?
It's pretty close to the story, down to the vague ending. We tried to stay as true to the source material as possible.
So many Stephen King fans want adaptations to be as close to the book as possible, how do you handle the pressure to keep the fans happy?
I threw in a bunch of easter eggs for avid King fans. The number 19 comes up a lot. And there is a Castle Rock road sign which my father had a lot of fun making.
What was your main goal you wanted to achieve about this film?
Honestly, I wanted to gain experience working with professional actors. And to learn more about directing.
You were able to get Joe Bob Briggs to star in this film, How did this come about?
It took me a long time to figure out who to cast in the lead role. I got to talking with my old man about old monster movies and that led to a discussion about Joe Bob, who used to host monster movies on cable. He seemed perfect for the part. I reached out to him through his official website and he was excited to be a part of it. He is terrified of planes, though, so we had to bring him out on a train.
I was quite impressed by the details in this film, tell us about the research process that you had to do for the film?
Just a lot of preproduction. Storyboards to get a sense of camera placement. I spent a lot of time figuring out how we could get everything we needed shot without having to move the camera more than three times in a scene.
What is your greatest moment so far with the success of All Things You Love Will Be Carried Away?
The short film premiered at the 2005 Montreal World Film Festival. It was amazing to go there and to walk around and see all these people in love with different films and to be a part of that.
What Stephen King story would you like to adapt on a large scale?
I have a soft spot in my heart for Lisey's Story.
Final question, What's next for James Renner?
My second novel, The Great Forgetting, is scheduled to come out in 2015. I'm also working on a nonfiction book about the strange disappearance of UMass student, Maura Murray.
Posted in Interviews by Tony Northrup on February 3rd, 2014 at %I:%M %p.