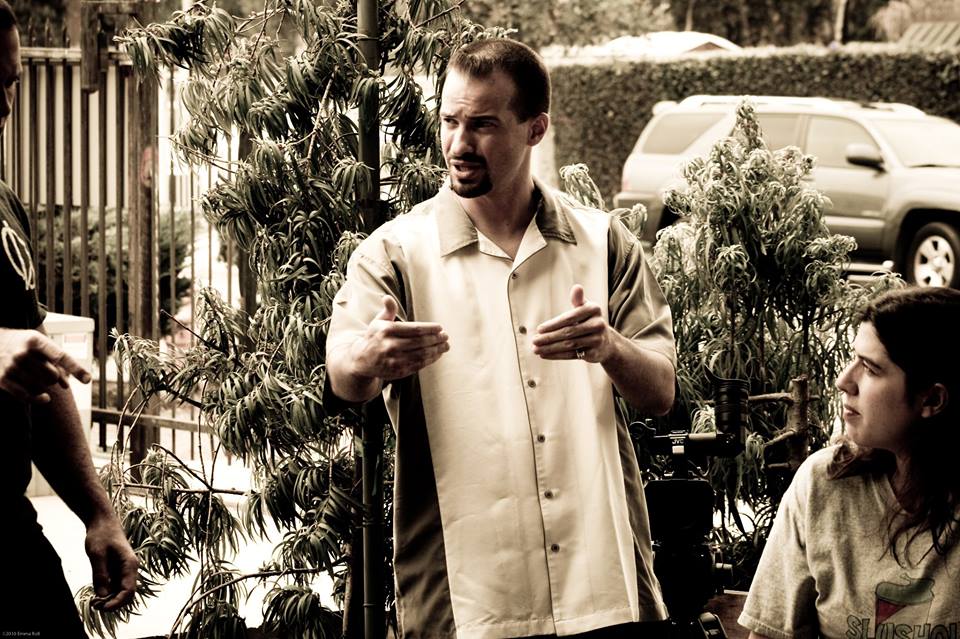 Seeing the big blockbusters at the movie theaters is fun and exciting, but it's the little films that are just as entertaining. Independent films are part of that and so are Short films. One form of Short films is the Stephen King film program, "Dollar Baby" program.
It is been around for many years and it is a way for unknown or up-and-coming filmmakers to get their art out there and be noticed. I am a full supporter of that program and here is another example of that.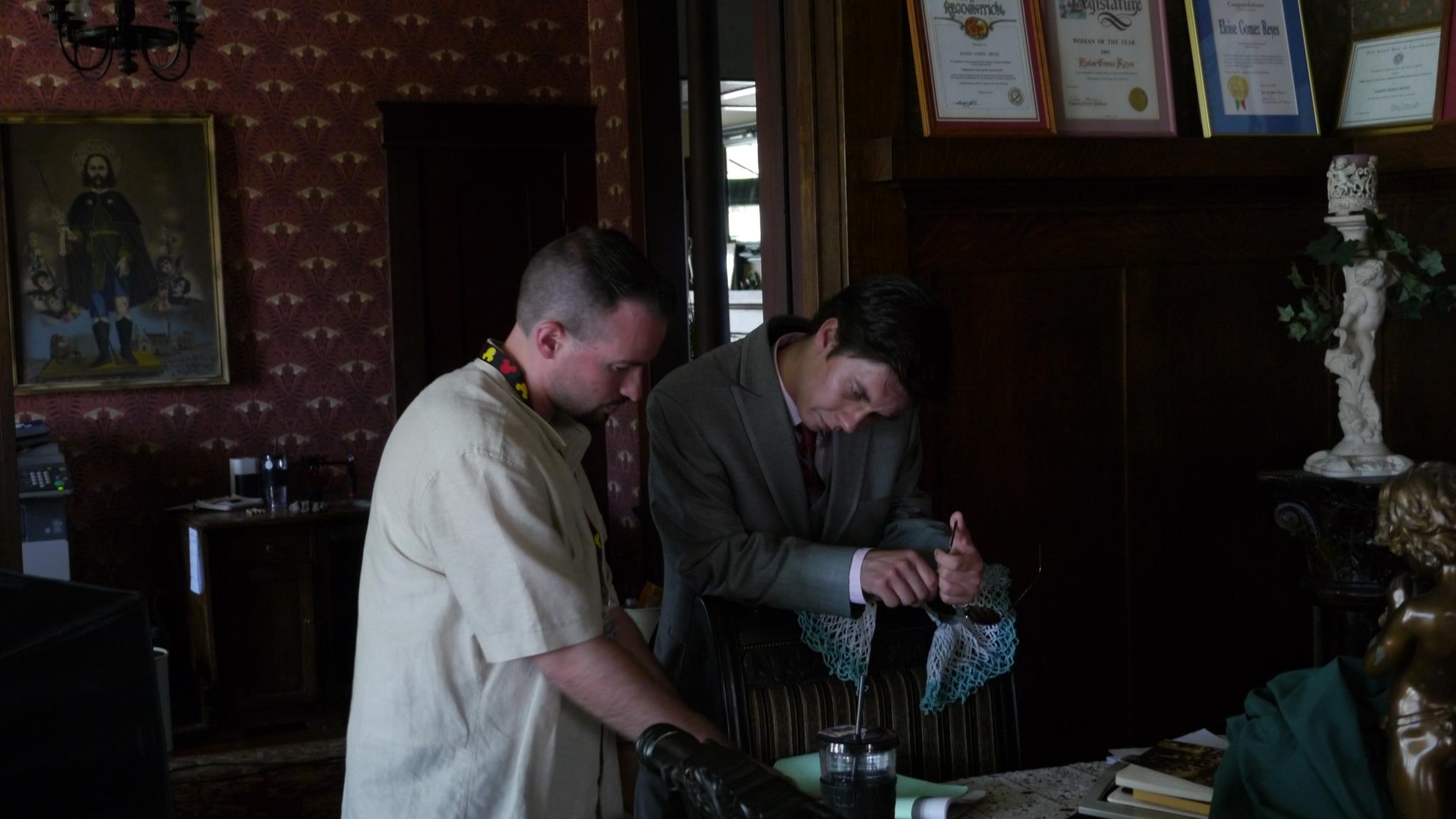 Filmmaker, Dean Werner was born on January 15, 1980 and originally from San Bernadino, CA. Dean has been making films since he was 10 yrs. old. He went to San Bernadino High School in the movie capital of the world, California. He went to school to study law and learn about films on the side. He took a hiatus from school, but then went back to major in film production. He graduated from Valley College in San Bernadino in film production. In 2012, he went to the University of Redlands where he studied and majored in filmmaking. Magna Cum Laude with honors for both University and his department with a Bachelor's in Creative Writing. It was in 2003 that he made his first Short film, "The Hand". He would later do other Short films such as, "The Girl You Never Kiss, You Kiss Forever" (2008), "The Little Duck" (2010), and "Tarantula Silouettes" (2012) amoung others. Now, Dean brings us to his latest film which so happens to be part of the "Dollar Baby" Program. The story, The Reaper's Image, is based on the Stephen King short story of the same name and was first published in Startling Mystery Stories magazine in 1969. It would later be published again in the Stephen King short story collection, Skeleton Krew in 1985.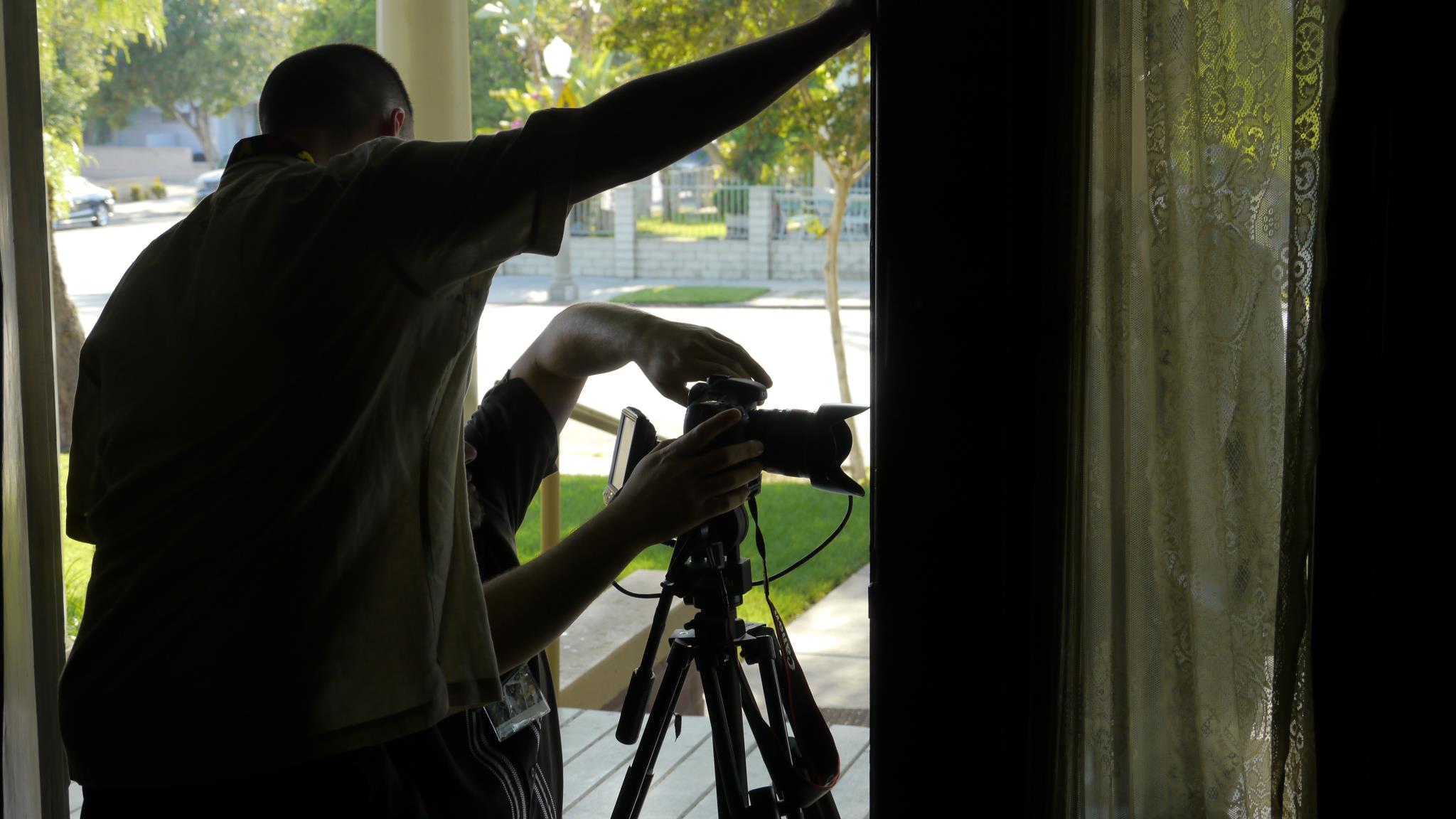 Out of all the Stephen King short stories, what attracted you most to this one?
Stephen King does great monster stories and blood and guts tales, but he also writes compelling dramas and character driven suspense pieces, so to work on one of his more character based stories intrigued me. The opportunity to do an old style creepy house film also attracted me to "The Reaper's Image." The challenge of what to do with the ending sealed the deal for me. I wanted to know what happens to the chosen ones, do they just disappear, and how? I came up with an answer and then decided between going in a Picture of Dorian Gray path for the ending or more special effects heavy, because the images of a scene from Something Wicked This Way Comes, where the old schoolteacher transforms to a little girl would be another solution of how to show the answer visually. I saw it as a kid and hadn't thought about it in years and then it came back to me as I worked on my adaption. I knew I picked the right story if it could bring back a memory of watching an old movie with my brothers.
So many Stephen King fans want adaptations to be as close to the book as possible, how do you handle the pressure to keep the fans happy?
At the end of the day you have to make your film and not someone else's. I spent a year in pre-production, production, and post production, so with that much of my life invested; I wanted a movie I'd be proud of as a finished product. Some people realize that books and movies are two completely different mediums and can't do the same things and others don't. They fall in love with a ten page description of a tea room, in a film that's one or a handful of shots to see the room. The balance for an adaption comes from keeping the core values of what made the original work so well, but make it your own without changing so much that it may as well be called something else. The pressure is definitely there because no one wants to let down fans. My version delves more into the characters and leaves Carlin more damaged with decisions to make.
What was your main goal you wanted to achieve about this film?
The story has these moments of verbal sparring between the characters. It's like a chess match, each man thinks he knows more than the other. What do they know and is the reaper real? I tried to add another layer by making Carlin more voyeuristic in a way, maybe he's trying to see the mirror take someone to better understand what he's storing. The atmosphere from the story was another goal; I wanted it to feel like this tumble-down museum with a sense of impending doom. Some of that is done through the senses. Like the smells, it would be great to do a William Castle style tour with it and have smells come out when Spangler smells odors. Spangler, and the audience hopefully, can't get comfortable with the house or Carlin. The house adds the biggest element to the atmosphere and credit with that goes to my producer Nichole Aurora. I couldn't have done this film the same way without her. She found this great Queen Anne style home, decorated and furbished from pieces up until the 1940s. All of that great wallpaper and ceiling designs are all a part of that house. My favorite is the game room, the wallpaper looks like eyes are surrounding them. Then we worked on going from this gran manor to smaller and smaller rooms. It gets claustrophobic with the characters being pushed to the next room throughout, and the rooms grow darker. I wanted to shoot in a way so the viewer feels the way each character does at that moment. My other goal was to not make anything obvious. The audience has to get the breadcrumbs to fully realize the ending, which I like to do. I like when you have to pay attention. It's more cerebral. It's not a monster movie or slasher horror. I considered using this great monster costume we had and cloak it and make a great reaper, but that's not what makes the original work, so I decided against it and keep it in the vein of a thriller.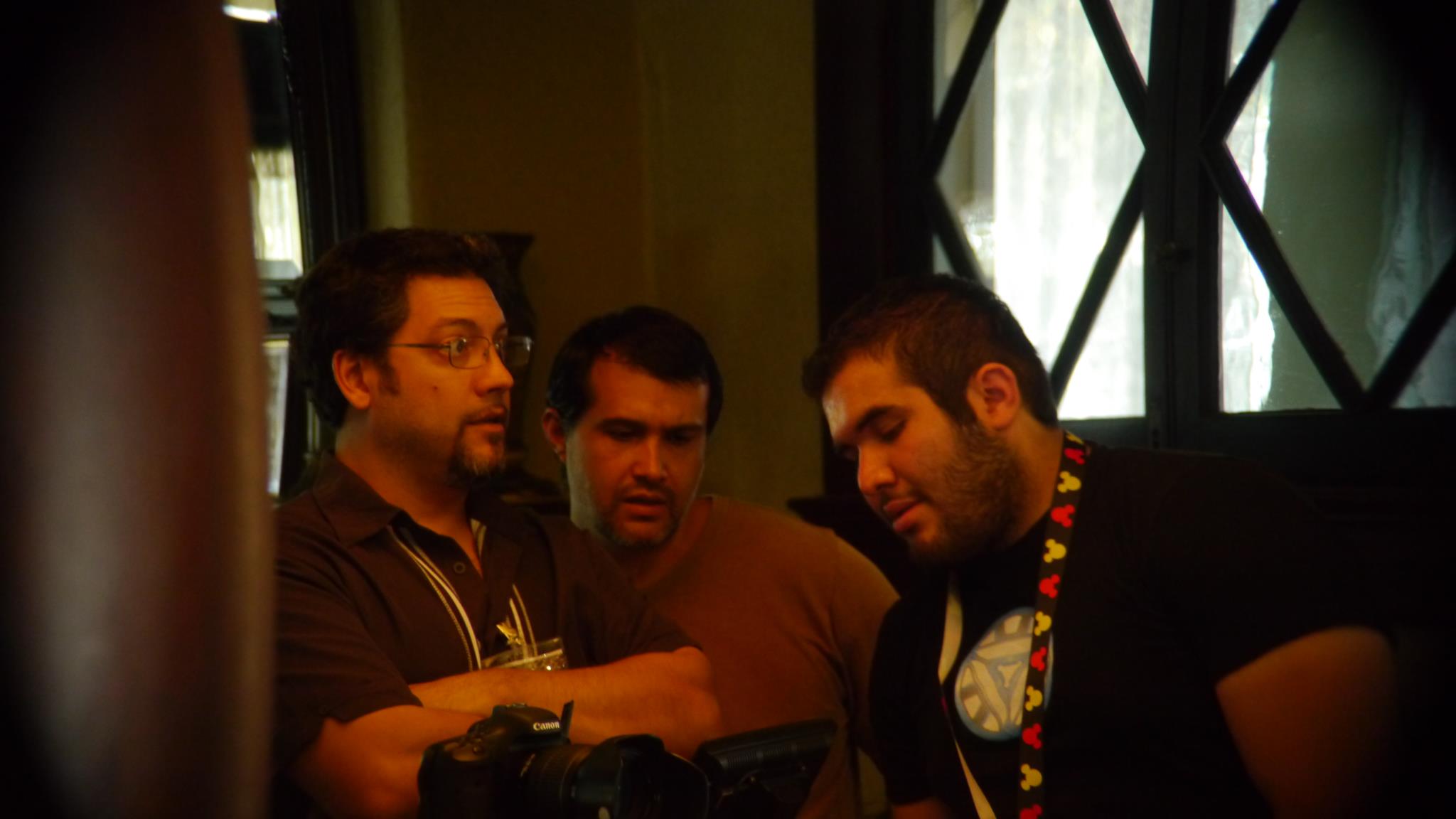 What is your greatest moment so far with the success of The Reapers Image?
I'd like to say awards, but we are just now submitting to festivals and awaiting notification. Even with awards, a great success for this project would be the new people I worked with on it, and I'd liked to continue working with, including Nichole Aurora from Aurora Sinclair Productions. She's very much a director's producer and worried only about supporting my vision. Our first two days of shooting were tight because I worked all night and then got up early for school. Once for Honors convocation and then my graduation. Both days I left the ceremonies in Redlands and drove straight to our set in Colton. Nichole or my DP Nico would text with updates or questions, they helped steer the ship while I was gone. I was proud of the cast and crew that everything was ready for me when I showed up those days.
What Stephen King story would you like to adapt on a large scale?
I'd like to do Joyland, but hear that Tate Taylor from The Help is adapting it. The story has such great noir moments and layers, that a lot could be done with it. Going the Frank Darabont route and expanding a shorter story could work. "Rest Stop," or "Mute," offer some possibilities. With "Mute" being a great haunting and poetic possibility.
Final question, What's next for Dean Werner?
I'm working on a series of short films now that would have the stories connect in a way I've never seen before in a film. Also going into production on a feature film that is more mid-apocalyptic than post, if that makes sense. Concentrating on festival submission deadlines for "The Reaper's Image," and an audience award winning film from the 2012 48 Hour Film Project titled "Tarantula Silhouettes." I also look forward to new challenges that will help me perfect my craft.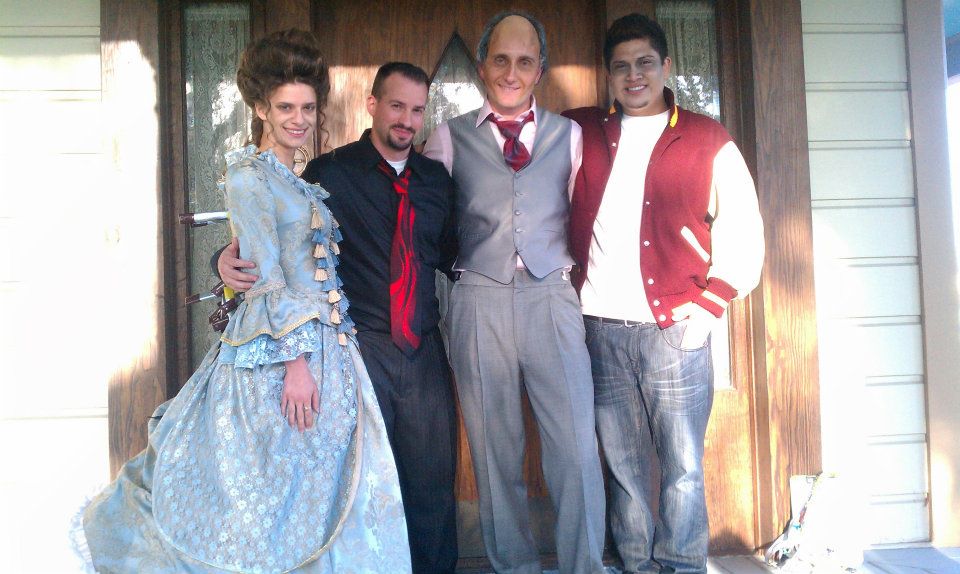 I'd like to take this moment to thank Dean Werner for taking the time from his schedule for this interview and wish him continued success. Look for The reaper's image at a film fest near you or find out film facebook fan page.
Posted in Interviews by Tony Northrup on August 13th, 2013 at %I:%M %p.