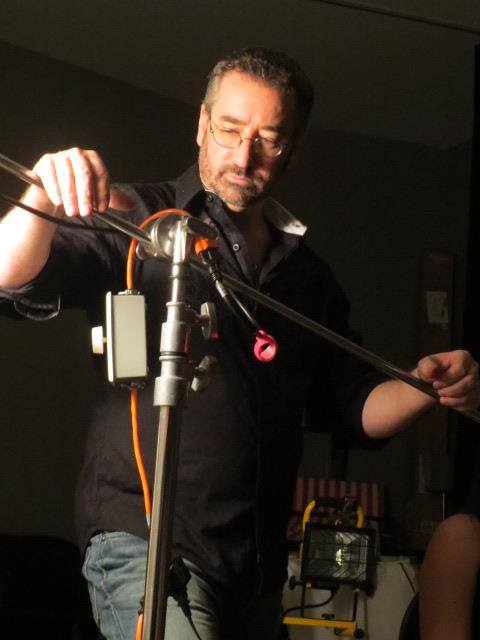 Jay has been a director since the early age of seven! Most kids were out playing at that age, but Jay played with a different type of toy: an 8mm camera. Running around his backyard filming everything and anything. He knew back then that making movies was not just his passion, but his destiny as well. Jay was born in Chicago, Ill., but moved to Scottsdale, AZ in 1977.
Attending Horizon High School till 1990 and from there he went to Scottsdale Community College. He later moved to Los Angeles, CA where he has covered just about every job there is when it comes to making a film. Jay has studied and practiced the art and craft of Cinematography, worked in theater community, and has done jobs on sets ranging from electrician to Gaffer to Director of Photography. Jay has done it all in his 20 plus years in the business including Short films, commericals, television, and music videos. He has worked with musicans such as; Korn, Brandy, Shaquille O'Neal, and Ice Cube. He has worked on films including FREE ENTERPRISE and Short Films like DECENT as well as a documentary called, CAMGIRLS.
Jay is also a well-known writer with contributions to such magazines as the Hollywood Reporter, Geek Magazine, American Cinematography Magazine, and Digital Video Magazine. He also has been on the faculty of Global Cinematography Institute as well. When asked about, How did you get the opportunity to do a Stephen King "Dollar Baby" film?, Jay said, "… I was working on a current film and there was a time factor involved and I knew the program was for film students which I was not. I sent a work in progress video of my film along with a letter to King. Three weeks later, it was a Saturday night and I was brushing my dog and my girlfriend, Jennine came in white as a ghost and said, 'It's Stephen King on the phone'. I went to the phone and said, 'Hello?' and King said, 'Hello Jay? This is Steve King.' He told me to get in contact with his assistant and the deal was signed." And as they say, The rest is history. When Jay isn't making films, he enjoys sailboating, his wife Jennine, and their dog, Ripley and currently still lives in L.A. One thing that has been said about Jay and his dedication to the film industy is: "Since the very beginning, Jay understood the importance of being a director by understanding all jobs on the set" and Jay has proven his dedication and love to the industry by studying, learning, and not being afraid of hard work to get the job done.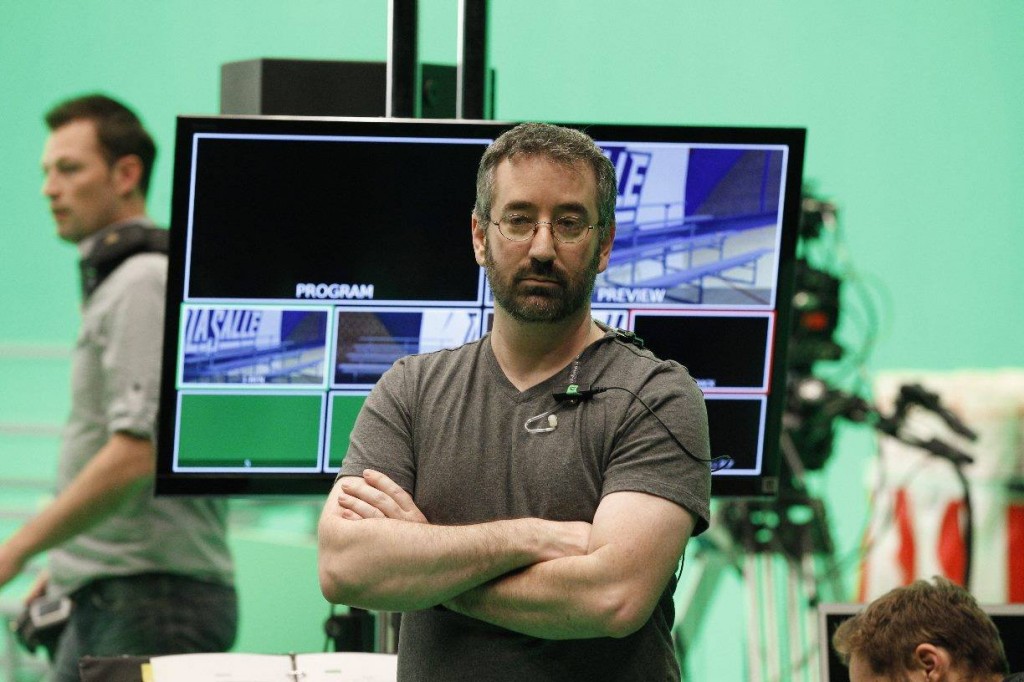 (Q.) Out of all the Stephen King short stories, what attracted you most to this one?
(A.) Paranoid: A Chant always stood out to me. It was one of the first poems I ever read that I truly loved. It was visceral, full of powerful images, and beautifully rythmic. In high school, I competed in several forensic competitions with Paranoid and did very well. I used it as an audition piece for several years as an actor. Back in 1999, I was producing a series of intensive film tests and several short films and spec commercials and realized that I had a small window of time (a single day) in which to direct something myself. I needed something logistically simple, yet narratively powerful and Paranoid came to mind. A short poem that takes place, primarily, in one location with one character. It was a chance to bring this great small work to life and really show off some of my visual storytelling skills. Also, people said I shouldn't try to tackle a poem as a film – which just inspired me more to prove them wrong!
(Q.) What made you decide to go with this particular King story, especially since it's based on a poem?
(A.) Oops. Pretty much answered that one already.
(Q.) So many Stephen King fans want adaptations to be as close to the book as possible, how do you handle the pressure to keep the fans happy?
(A.) I am King fan, myself. There was no question that my adaptation would be as faithful to the original work as I could possibly make it. That's not to say that it's what everyone else envisions when they read the poem. It's MY faithful adaptation of what the poem means to me. There's also a significant difference in the medium of film versus the medium of literature – and certain alterations and concessions must be made (hence it being called an adaptation). I did, however, study the poem intensely. The pacing of the film comes strongly from the rhythm of King's writing. Where he breaks a line or where he adds a period or coma, where he makes a new paragraph – all of that inspired the rhythm of my adapaptation. It was important to me that the entire poem – without alteration – be in the piece. So, was I worried about the fans demanding faithfulness? No. I was worried about getting it right in my own mind!
(Q.) What was your main goal you wanted to achieve about this film?
(A.) Paranoid was a director's "calling card" piece for me. It was my first "serious" 35mm short film as a director – I had done several on 8mm, one on 16mm and several on video before this. At the time I was primarily working as a cinematographer, but my aspirations have always been to direct. I finished it right at what I felt was the peak for the excitement about short films online. It played on iFilm.com for a while – and was a #1 short. I took a couple meetings with fantastic production companies because of Paranoid – and it's still part of my director's reel to this day.
(Q.) What is your greatest moment so far with the success of Paranoid?
(A.) By and far the night Stephen called me to give me his permission. It was a short, but really wonderful conversation. He was then, and continues to be, extraordinarily supportive of this film – and I could never express how honored and humbled I am by his generosity.
(Q.) What Stephen King story would you like to adapt on a large scale?
(A.) That's actually one I'm keeping under my hat. Stephen and I have spoken about it, but he hasn't yet agreed to let the rights go. Yet.
(Q.) Final question, What's next for Jay Holben?
(A.) I'm constantly working. I'm currently in production on a reality television series that I'm producing and directing. I have several projects in development including three feature films and a television series. I also continue to write for American Cinematographer, Digital Video and TV Technology, along with teaching at the Global Cinematography Institute and a montly lecture series with Hollywood Shorts and Panavision. I have a couple shorts that are in post-production, including a new horror (original, not King). I stayed away from short films for a number of years, with the mistaken mentality that I had 'moved on' in my career – but I really find them a wonderful alternate medium to play in. If a prolific and extraordinary novelist like Stephen King can continue to write short stories along with his novels, I can certainly continue to make short films between the larger projects – so expect more of those from me in the coming years.
Posted in Interviews by Tony Northrup on January 13th, 2014 at %I:%M %p.