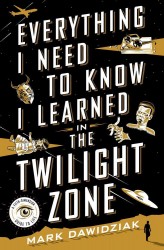 Mark Dawidziak, is an American author, born September, 7th, 1956, in Huntington, New York. He graduated from Harborfields High School in 1974. He continued his education at George Washington University, as a journalism major. In 1979, he expanded his writing by becoming a theatre, television, and film critic.
In the early 1980's, Mark became a newspaper journalist for several papers, working in Washington D.C., Virginia, Tennessee, and Ohio. Mark has also written several books about television shows (Columbo, Night Stalker), and others. Mark has also written a book about Dracula. The bulk of his writing career, however, has been about the famous author, Mark Twain. He is a huge fan of the iconic author, and his many books about Twain are definitely testaments to that. He has also made several appearances across the country, giving in-depth lectures on Twain.
In 2019, Mark wrote a very impressive book about the film, The Shawshank Redemption, entitled, 'The Shawshank Redemption Revealed'. This book is amazing, and gives the reader a detailed look at everything you could want to know about the film, which was directed by Frank Darabont, and written by Stephen King. This book impressed me so much that I included it in my, 'Top 5 Best Book Reads of 2019' list. Mark currently resides in Cuyahoga Falls, Ohio, with his family, and continues to write and teach at Kent State University.
Here is my book review of Mark Dawidziak's newest book, EVERYTHING I NEED TO KNOW I LEARNED IN THE TWILIGHT ZONE.
When I was a kid, I spent my Saturday mornings watching cartoons, The Three Stooges, and other fun television shows. One of those shows was, The Twilight Zone. I didn't understand all the episodes because I was so young, but as I got older, my fandom grew more and more. It grew to the point that I became a die hard fan, and many episodes became my personal favorites. As an adult, I looked forward to the marathons they'd play on television each year, and now I can watch them anytime at on-line streaming channels. After reading Mark's last book, 'The Shawshank Redemption Revealed' (and enjoying it so much), I knew I had to read, review, and hopefully interview Mark regarding this new book about the Twilight Zone. This is not just any 'best of book', nor is it a making of, this book goes above and beyond that. This book lists fifty life lessons a reader (or fan), of The Twilight Zone can learn from.
When you watch the episodes, you don't really stop to think about a lesson, because you're too engrossed in what you're seeing, perhaps sitting on the edge of your seat. Well, there IS a lesson in each and every episode, and Mark takes the fifty best, and goes into great detail on why these lessons are important, why Rod Serling wrote them into each episode, and how we can learn from them. The Twilight Zone has always been that 'reflection in the mirror' of real life. That, what if, that says, 'if you don't play right, THIS is what could happen'. You don't mess with karma, fate, or the future when it comes to The Twilight Zone, because in the end, these things always win! THIS is what you get when you read Mark's book. A type of hand book or guide, that will take you through the Twilight Zone, and through real life safely, IF you go by the lessons that are taught in it.
I found this book to be funny at times, knowledgeable, and a very interesting read. Mark writes with passion, full of heart, shares personal thoughts and feelings, and he clearly shows respect for the show, Rod Serling, and the fans. This book also has pictures, interviews, surprise celebrity guests, a look at Rod Serling (and his family), you've never seen before, and much more! If you are a fan of The Twilight Zone, or want to learn a few life lessons (with a twist), I highly recommend you pick up a copy of, EVERYTHING I NEED TO KNOW I LEARNED IN THE TWILIGHT ZONE, today! You'll be glad you did.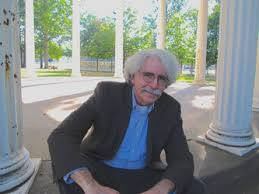 Now, I hope you'll enjoy my exclusive interview with the author, Mark Dawidziak.
Anthony Northrup – Share with us your earliest memories of The Twilight Zone tv series when you were a kid?
Mark Dawidziak – I was seven years old when "The Twilight Zone" ended its original run in 1964, so I only remember being vaguely aware of there being such a thing called "The Twilight Zone." But seven also was the age when, thanks to a showing of "Abbott & Costello Meet Frankenstein" on New York station WPIX Channel 11, I became interested in spooky stuff. That same station started rerunning "The Twilight Zone" and that's when I got hooked. I loved the eerie creep-out feeling you'd get an end of an episode. It wasn't until I rewatched these episodes as a teenager that I started to be aware that something was going on behind all the fun scary elements in the show – and that something was a storytelling that embraced parables, morality tales and life lessons.
AN – You are a professor at Kent State University, and have taught a class based on the show. What was it like teaching students about this iconic show? What were their reactions? Do you feel this generation gets the same reaction you did when you were their age?
MD – To keep the record straight, I don't teach a class about "The Twilight Zone" at Kent State University, but I do mention it in my classes, and it inevitably leads to a discussion because it's one of the few black-and-white television shows my students know and love. And it's not as if they just know it in a strictly iconic way. They know the stories and images – the gremlin on the wing, the broken glasses, "it's a cookbook!" "The Twilight Zone" remains cool as it jumps generation to generation, and it's storytelling easily shared, parents to children, friends to friends, genre fans to genre fans. I think one reason is that, although it's often categorized as a science-fiction show, it really isn't – at least not in the sense that "The Outer Limits" truly was a science-fiction anthology. But "The Twilight Zone" is a little bit science fiction, horror, fantasy, mystery, suspense. Horror fans can dig it, but you don't need to be a horror fan to love "The Twilight Zone." Rod Serling was right when he introduced "The Twilight Zone," saying it was as vast as space and as timeless as infinity. It's appeal is vast and timeless.
AN – Lets talk about the book, You have a wide range of topics to your credit. What inspired you to write about The Twilight Zone?
MD – My first book, a history of Virginia's colorful Barter Theatre, was published in 1982, and by then I knew that my second book was going to be a history of "The Twilight Zone." I was living and working at a newspaper in upper east Tennessee at the time, so, maybe, practically, this wasn't the best place to be researching and writing a book about "The Twilight Zone." But I actually had done some interviews with people who had been in "Twilight Zone" episodes, including Donna Douglas, Fritz Weaver and Claude Akins. Enough to fool myself that I was going to write this book. But then I walked into a bookstore and saw the book I wanted to write: Marc Scott Zicree's "The Twilight Zone Companion." But Marc had done a much better job than I ever could have done. Being a practical fellow, however, I immediately set my sights on my other favorite television show, "Columbo." My goal was to write as good a book on "Columbo" as Marc had written on "The Twilight Zone." And in 1983, I became the television critic at the Akron Beacon Journal, so now I had the ideal job for writing and researching the history of a TV series. "The Columbo Phile" was published in 1989 and that led to me writing "Night Stalking" (1991), a history of the "Night Stalker" TV movies and series with Darren McGavin as reporter Carl Kolchak. That led to a friendship with Richard Matheson, who wrote many classic episodes of "The Twilight Zone," as well as the teleplays for the two Kolchak movies. That led to editing three volumes of Richard's works, a horror novel published in 1994 ("Grave Secrets"), a 1997 revised edition of the Kolchak history ("The Night Stalker Companion") and the 2008 book "The Bedside, Bathtub and Armchair Companion to Dracula"). I was working on other books during this time, but following this path, I was gradually working my way back to "The Twilight Zone." In the spring of 2011, when my daughter, Becky, was about to turn 15, I decided it was time for her to enter "The Twilight Zone." We began a daily ritual of watching every episode, going in strict order, season by season. Early on, after each episode, I would wag a finger at Becky and jokingly say, "Let that be a lesson to you." After a few weeks of this, the penny finally dropped and I realized this was my "Twilight Zone" book. What started out as a private joke became the concept for "Everything I Need to Know I Learned in The Twilight Zone." I started pulling together ideas, and when I signed with my new (and current) agent a couple of years later, she loved this idea and had it sold to St. Martin's at the end of 2014. I delivered the manuscripts about a year later, in January 2016. And it was published about a year after that, in February 2017. So, it took me about 35 years, but I finally got my "Twilight Zone" book.
AN – What was it like visiting with the Serling Family?
MD – I had a couple of long interviews with Carol Serling, Rod's widow, in California. And just when I started work on the book, I befriended Anne Serling, whose book "As I Knew: My Dad, Rod Serling," just absolutely floored me. Anne is another wonderful writer named Serling, and she gave me the great honor of writing the foreword to the book. One of the biggest thrills has been spending time at the cottage on Cayuga Lake in upstate New York, where the Serlings spent their summers. That and Recreation Park in Binghamton, where Rod spent many happy hours as a child, are the places where I felt closest to him, at least geographically.
AN – In your book, you have lessons that each episode teaches us. What lesson moved you emotionally, and spiritually the most?
MD – I think "Divided We Fall" as driven home by "The Monsters Are Due on Maple Street." It's an episode that speaks to us with more power, resonance and relevance than when it first aired in 1959. You look around at a time when Americans are more divided than at any time since the Civil War, and this cautionary tale reminds us we're supposed to be a "united" states – that if we don't start recognizing and celebrating the things that united us instead of harping on what divides us, we ain't gonna make it. From the standpoint of emotional and spiritual urgency, I'd have to say that one.
AN – You have special guest quotes in your book. Who did you enjoy talking to the most, and who is the biggest TTZ fan you opinion?
MD – I'm not sure I can say who the biggest "Twilight Zone" fan, but Mel Brooks was an absolute delight. His passion and enthusiasm for "The Twilight Zone" was joyous. And surprising. I mean, who knew? I was interviewing him about his life and career and an upcoming HBO special, and I mention "The Twilight Zone," and he takes off like a rocket. An amazing and unexpected gift.
AN – At book signings, what reactions from your readers did you find most interesting in regards to this book?
MD – I love when they share their life lessons from specific episodes, even if their interpretations differ greatly from mine. That's the beauty of metaphoric storytelling. Everyone brings something different to the table and everyone walks away with something different. I also love it when people tell me that the book felt like a series of conversations with another "Twilight Zone" fan, because that's precisely what I wanted it to be. In tone, it's certainly the most conversational (and personal) of my books.
AN – One can safely say Rod Serling can be ranked as one of the greatest writers of all-time. What is it you feel he has, that can grab you by the collar, and pull you right in?
MD – Rod understood the timeless power of the parable – using a fascinating story to deliver the message. The fantasy pulls you in, but the lessons is what makes the story timeless. He also speaks to us in a voice that seems clear and understandable today. Some writers age because there settings and themes go out of fashion. Others age because their writing style seems to be something of a distant time. Rod Serling, like Mark Twain, always seems to be writing about today in a language that doesn't seem at all dated. That's an extremely tricky feat to pull off.
AN – If you could go into The Twilight Zone, which episode would you choose?
MD – As a writer, I suppose Richard Matheson's "A World of His Own." Wouldn't it be great to not only imagine a better world, but to be able imagine it into reality. It's a marvelous metaphor for what writers try to do.
AN – Do you feel the reboots of the The Twilight Zone stand up to the same storytelling and quality as the original?
MD – Some episodes of each incarnation certainly stand up nicely. But each one has a different narrative philosophy, so it will depart in a substantial way from the original. You no longer have the sensibility shaped by Rod Serling and his principal writers, including Richard Matheson and Charles Beaumont, and without them, the sensibility will be different. I think it also puts a tremendously unfair burden on these later versions to live up to the original. It's like chasing a ghost. I prefer that someone inspired by "The Twilight Zone" do his or her own thing, like Charlie Brooker has done with "Black Mirror." He'll tell anyone within earshot that his hero was Rod Serling and that he was inspired by "The Twilight Zone," but he's pursuing a fantasy anthology show completely in his own image.
AN – Who is your favorite TTZ character, and why?
MD – My favorite "Twilight Zone" character is the incredibly heroic Romney Wordsworth, the librarian played by Burgess Meredith in "The Obsolete Man." Although declared obsolete by a totalitarian state, Wordsworth declares every individual has worth and no person is obsolete. He personifies the lesson that, the civilization that does not value the printed word and the individual is not civilized.
AN – Is there another tv program or movie you'd like to write about?
MD – I'm thinking about revising "The Night Stalker Companion" for the 25th anniversary of first Kolchak movie, which aired in January 1972.
AN – Lastly, will we see a Volume 2 of this book, and what's coming next from Mark Dawidziak?
MD – I've learned to never say never, but I don't think a second volume is likely. This was the "Twilight Zone" I was meant to write and I had a complete blast working on it. I think it's up to others to have their say on this beloved show. I feel as if I had my say, and that was a total honor and blessing. Right now, I'm deep into the research on a biography of Edgar Allan Poe, and it's difficult to see beyond that. But I think beyond that, I know enough to let fate take the wheel going around the next turn. What if you asked me this in 1982? I would have told you the next book would be about "The Twilight Zone." And I would have been completely wrong. And even though there was a "Twilight Zone" book in the future, getting there was an unforeseeable procession of twists and turns.
There you have it, a deeper look into The Twilight Zone, which proves that the sign post up ahead (of sound and mind), isn't just a place of nightmares, suspense, and thrills, but a place we can all learn something from, and perhaps apply to our own lives to make it a happier, safer place… and if you don't…there's always room for one more in…The Twilight Zone!
Thank you Mark, for taking the time to answer a few questions, it really is a treat to see a bit more into what inspired you to write this book.
Tags: EVERYTHING I NEED TO KNOW I LEARNED IN THE TWILIGHT ZON, Mark Dawidziak