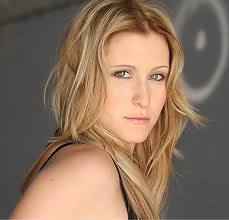 There are several celebrity Mother/Daughter actresses in Hollywood, and many of them have made their historic mark in film history. Mother/Daughter teams such as, Debbie Reynolds and Carrie Fisher, Janet Leigh and Jamie Lee Curtis, Goldie Hawn and Kate Hudson, and of course, Judy Garland and Liza Minnelli, but we can also add another beautiful and talented duo to this list, actress Dee Wallace, and her daughter, Gabrielle Stone.
The lovely Dee Wallace is known by fans around the world from some of the most historic films of all time, which include E.T., The Howling, Cujo, and The Frighteners, just to name a very few. In 1988, on November 22, Dee and her then husband, late actor Christopher Stone, welcomed their daughter Gabrielle into the world.
Gabrielle grew up in the greater Los Angeles area of Southern California. She studied at El Camino Real Senior High School, and went on to further her education at California State University Northridge, in Southern California (CSUN). Her love of the performing arts began at an early age, and Gabrielle is an accomplished dancer, with 18 years experience to her credit. She attended Ciara Dance Studio in Woodland Hills California, where she studied many forms of dancing, however it was in the late 2000′s that she switched gears, from dancing to acting.
Although she did a few smaller film and acting roles, it wasn't until 2012 that Gabrielle made her real acting debut as "Carrie", in the feature film, The Lighthouse. Gabrielle already has an impressive body of work in such a short period of time. Films such as, Henry John and the Little Bug, Sugartown, Aliens of Uranus, Speak No Evil, Zombie Killers:Elephant's Graveyard, and Cut!, just to name a few. She also has several projects lined up, and two very anticipated films coming soon. The first film is titled Flowers in December, in which she co-stars with real life mom, actress Dee Wallace. The second film Stay is a project slated to be released next year. With so much talent (acting, dancing, modeling), Gabrielle is sure to make her mark on Hollywood.
Gabrielle also has another big debut, her wedding, which is coming up on September 4th of this year! Looks like this actress is not about to slow down though, as she has a full schedule of films coming out all the way through 2017! This rising star is full of life, ambition, positive living, and determination. She certainly is her mother's daughter, and has gained the motivation and inspiration that her mother has been teaching for many years. I hope you enjoy my interview with actress, Gabrielle Stone!
TONY NORTHRUP: Your career did not begin with acting which you are known for now, but with dancing. How young were you when you began dancing, and what type did you prefer?
GABRIELLE STONE: I was about three years old when I started dancing, and it was a huge part of my life creatively. I ended up dancing until my senior year of high school, and then went on to teach for seven years. I think my favorite style of dance will always be contemporary, because of the emotion and acting it involves…but hip hop takes a close second!
TN: At what point did you decide to switch careers from dancing to acting? Do you find it more of a challenge than dancing?
GS: Not more of a challenge, just a different one. I always knew I wanted to act, but it wasn't until I did my first film that I really knew why. I started acting when I was 19, and continued teaching (dance) for a few years after I started (acting).
TN: You grew up with famous parents, and in the San Fernando Valley, what was that like for you?
GS: Totally normal. I get asked that all the time! My mom was a mom first and foremost, and she and my dad juggled the business and family, very well. She was at every sports game, school event, or dance recital. If my dad left for more than a week to shoot, we went to the set to visit, and vise versa. I got to travel to some amazing places growing up because of that.
TN: There are several famous mother/daughter actresses we know of. Your mother is the iconic Dee Wallace, known for films such as, Cujo, The Howling, and E.T.:the Extra-Terrestrial. What advice did she give you, and what have you learned from your mother when you first told her you wanted to begin an acting career?
GS: She's always supported me in whatever I wanted to do. The advice I've gotten is priceless, being she is an actress in the business for over forty years. Most of all, she's my mother, but as I've gotten older it's awesome to share our experiences, and careers together.
TN: Most celebrity parents bring their children to the movie set, or on location. Did your mother do this with you, and if so where? What was it like that first time on set?
GS: Yep! First time I'm sure I was in diapers and don't remember. But I have amazing photos of me on the set of Lassie, with both my parents. I traveled to New Zealand when she shot Peter Jackson's "The Frighteners", and still have friends from that shoot that we talk to today. We were able to go to South Africa when she was on a film, and take a week long Safari…we've gotten to do some amazing things in this industry.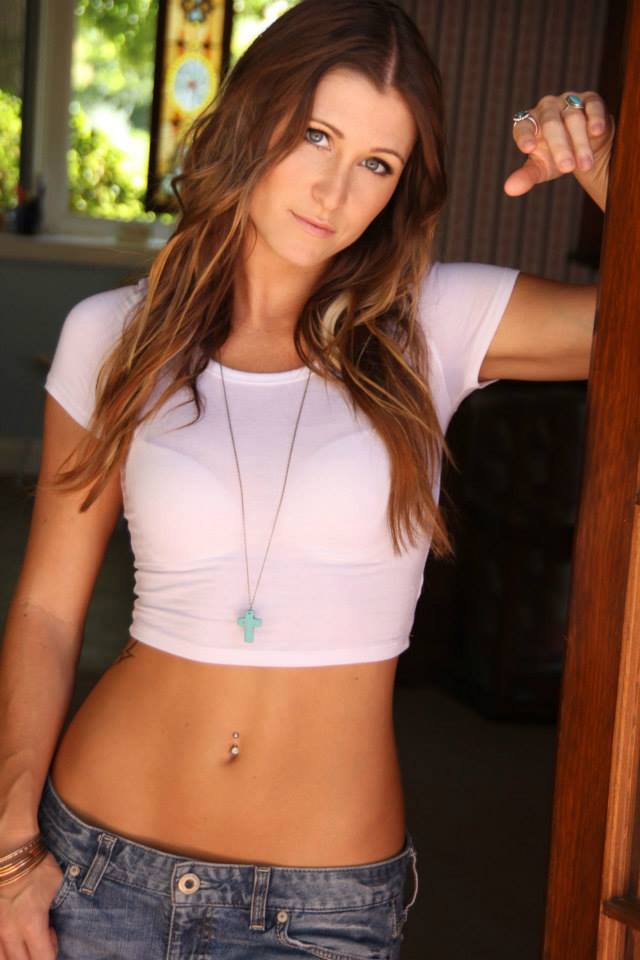 TN: Your father, the late Christopher Stone, was an important part of your life as well. What is your fondest memory of him?
GS: I have many amazing memories of him. With my upcoming wedding, his absence has been more difficult this year…but I know he's up there watching over us. He was a huge jokester, so many of my memories are full of laughter…and baseball!
TN: Your first film was, The Lighthouse. Tell us about that very first audition. Were you nervous, or did it all just come naturally?
GS: No, The Lighthouse was about two years into my career (can't always trust imdb), my first film was an award winning short called "Henry John and The Little Bug", and I was lucky enough to be selected by the director without auditioning. That was when I realized I really wanted to pursue acting.
TN: I had the honor of interviewing your mother, Dee Wallace, who is a sweetheart. Tell our readers something that the fans don't know about her, that you can share with us?
GS: I'm not sure what exactly fans may or may not know…but she is without a doubt the most amazing, strong, incredible woman I have ever met. To have her as my mother is the biggest blessing I could have ever dreamed of having in this lifetime. She's definitely my mother, but we're also best friends.
TN: You have done a few short films, television shows, and full-length feature films. Which do you prefer?
GS: I've done mostly features. I definitely want to start getting into more television roles. Honestly, any time I'm on set my heart is happy.
TN: You have done some horror genre films, such as CUT!, Speak No Evil, and Zombie Killers:Elephant's Graveyard. Do you prefer this genre, or do you view yourself as versatile?
GS: I wouldn't say I prefer it. I love drama, and have a blast doing comedy as well. Horror is definitely a great genre, with awesome fans, and I've been lucky to learn that through the horror films I've done.
TN: With the "zombie" genre at its all time high right now, with films, and a hit television show we all know of, what makes your film, Zombie Killers: Elephant's Graveyard, different than the rest?
GS: It is very different actually. I think it's more of a drama with a great story that happens to have Zombies in it. Harrison Smith wrote a great script, and that's what initially attracted all of us to the project.
TN: You have filmed all around the world, what was the most difficult shoot, and harshest conditions you've ever worked in?
GS: I feel like every time I finish a shoot I say, "Well if I did this, I can get through anything…", and then the next one is harder! Zombie Killers, I was outside shooting in the freezing cold at 7am, in a bra, covered in refrigerated blood, hysterically crying. It's a lot of elements to handle!
TN: You have starred in a few films with your mother, Dee Wallace. Your latest is a film called…FLOWERS IN DECEMBER. What can you tell us about this film, and when can we expect its release?
GS: It's actually premiering at the opening night of, The Hollyshorts Film Festival, this year in August! It's a totally different side of my mother, that will completely shock people. It's a fantastic film that turned out really powerful.
TN: You have an independent film project called… STAY, coming out. What can you share with us about this film, and the very important topic this film is about? What was the main goal you wanted to achieve with this film?
GS: STAY… is about a woman in a same sex relationship, but she's trapped in a heterosexual abusive relationship, simultaneously. I wanted to make a film that focused on the importance of LGBT issues, as well as shine a light on domestic violence. It's an amazing story that we can't wait to tell. We're currently raising funds to shoot later this year.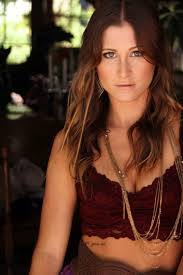 TN: You work on smaller films, and independent films quite a bit. Tell us the importance of supporting this form of filmmaking, and what it means to you?
GS: Independent filmmaking is so important in our industry. With all the remakes, we need fresh and creative ideas. As long as indies are done the right way, I think they're an amazing thing to be a part of.
TN: What is your greatest moment so far with the success you've had?
GS: That's a tough one! Two come to mind…getting my first real solo lead in a film, and getting my highest offer to date. Both, I felt helped me justify that I was on the right path in this crazy industry!
TN: In regards to FLOWERS IN DECEMBER, and STAY, where/when can fans see these two films? Will they be playing many film fests across the USA?
GS: FLOWERS IN DECEMBER… is currently in the festival circuit, and will be premiering in August. STAY… we'll be shooting later this year, and then will be hitting the festival scene next year.
TN: Who are your inspirations?
GS: My mother. Hands down.
TN: Have you ever done any of the convention circuits, like ComicCon or Crypticon, and if so what do you enjoy most about them?
GS: I did Motor City Nightmares to promote "Speak No Evil", before it came out. But I'm sure I will be adding to that list eventually. They're so much fun, and I love hanging with all the fans.
TN: Final Question… What's next for Gabrielle Stone?
GS: First and foremost, GETTING MARRIED, in September! Career wise, I am currently raising funds for STAY, which we plan to shoot later this year, and I start filming " Hear No Evil", in October.
There you have it, another much appreciated interview from one of today's bright new stars. I want to thank Gabrielle, for her time and patience, and to wish her the very best in her career. I also want to congratulate her, and new husband on their upcoming wedding this Sept 4th. I wish you the very best, and a long life together!
Posted in Interviews by Tony Northrup on September 3rd, 2015 at %I:%M %p.