RANK: 7/10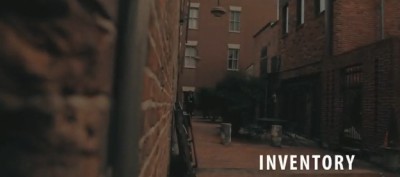 Inventory is directed by F.C. Rabbath and stars Laura Johnson and Owen Provenschen. The story takes place in the back alley's of the busy city. A young business woman (Johnson), is talking away on her cell phone about her work. Very busy and sidetracked, she doesn't realize the strange homeless man (Provenschen) sitting in the alley watching her. He smiles knowing this just might be his next "victim".
He tells the woman that he has lovely jewelry to sell. He hounds her over and over for her to take a look, but the woman is busy on the cell phone and soon becomes very worried. She listens to the homeless man for a minute, but realizes she is in danger and he wants more than for her to look at his nice collection of jewelry …He notices the jewelry she is wearing and touches it, admiring it. She begins to panic and runs for her life and to safety. Once getting into her car, she feels safe … for the moment. He runs after her calling her name. Once he reaches her car, we see him holding a bracelet and he claims it's her's, but is it? What is his real objective?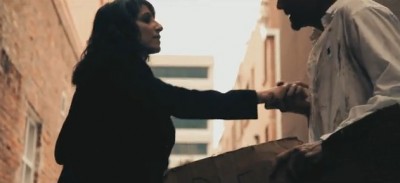 I enjoyed Inventory quite a bit, but then the ending leaves you guessing and wondering. I would've changed the ending just a little even though I knew where they were trying to go with this. I feel it had quality, yet just enough suspense to hold your interest. It's worth a watch.
Director: F. C. Rabbath
Cast: Laura Johnson, Owen Provencher
RANK: 7/10