RANK: 5/10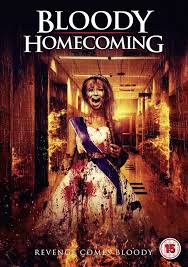 One student dies accidentally while involved with a bunch of friends in homecoming event. After a long period of grief, it's time to homecoming again: three years have passed by, boys and girls grew up but someone seems to remember exactly what happened that cursed day and now … it's time to revenge.
Bloody homecoming is an old-fashioned slasher, coming out directly from the (magic) eighties, a sort of union of hundreds of other movies (My bloody Valentine, Final exam, Sorority house massacre, Student bodies) under the flag of this horror sub-genre. There's no need to write about unforeseen touch of originality, particular plot leap or incredible director inventions; there are no traces of these elements at all. By the way we can't imagine writer's will was to astonish us all but entertain. Yes, Bloody homecoming is a pure entertainment distil, nothing more.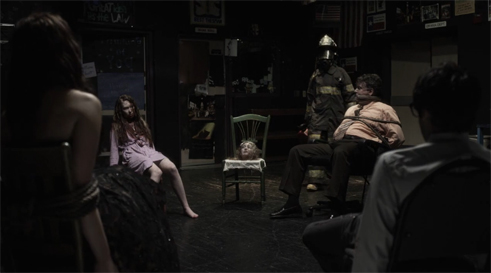 Brian C. Weed  is skillful in moving actors and actress (especially Alex Dobrenko and Lexi Giovagnoli) in elaborated scenes except for fight scenes, irrealistic and somehow irritable. Bloody homecoming would have needed a different plot and a really large amount of body counts, increasing killing inventiveness. Only for slasher addicted.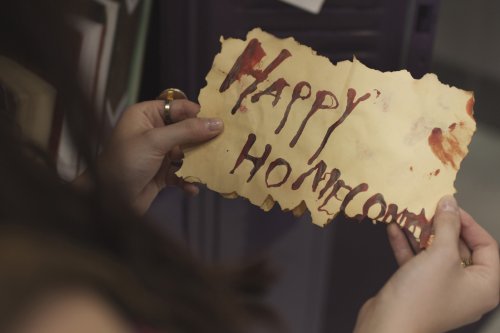 Dvd licensed by Image Entertainment looks really good both for video and audio aspects, however the lack of extras can't be justified.
RANK: 5/10
Regista/Director: Brian C. Weed
Cast: Jim Tavaré, Rae Latt, Lexi Giovagnoli
Usa 2013
Posted in dvd/blu-ray and Horror by Giulio De Gaetano on March 2nd, 2014 at %I:%M %p.