RANK: 8/10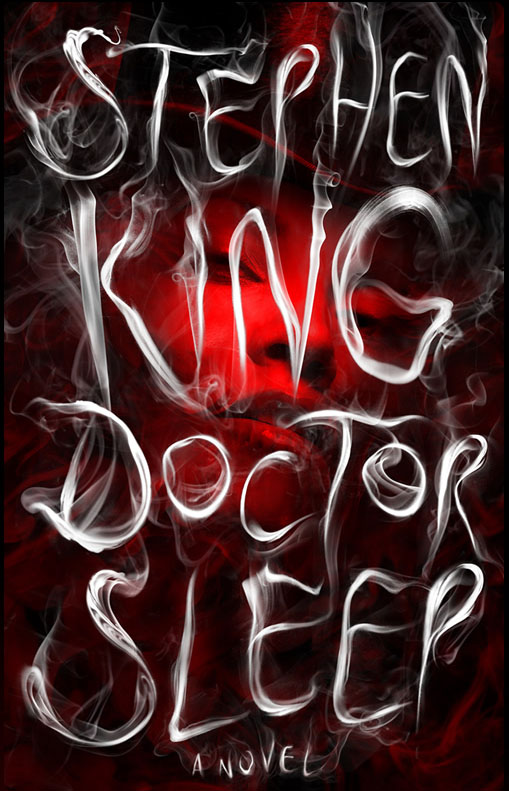 When it comes to Stephen King new releases, it doesn't matter what time of year it is, to King fans it feels like Christmas. A new King book release is an event in itself. At one point in his career, King released 2-4 books a year! He is much older now, he has slowed down, but not by much. It is rare for King to do a sequel to one of his books.
Some might say he's done plenty with The Dark tower series, but as King himself has said, they are not sequels but one long story itself. So, that leaves Black house, the sequel to King's best-seller The talisman. King has now brought us a new sequel and this time it's not only from one of his biggest and most popular books of All-Time, but of all books of All-Time; The shining. When you ask a King fan, What book by Stephen King would you like to see a sequel to? Most would say either another The Dark tower or maybe Christine or even a prequel to It. No one stopped to think of continuing the story of the Torrance family who experienced a night of hell at the Overlook Hotel.
Back in 2009, King was promoting and touring for his latest novel, Under the dome. During that time on his official website, King asked his fans what would they like to see a sequel to: The shining or another The Dark tower? Votes were added up on December 31, 2009 and it appeared The shining won, however, Uncle Stevie didn't stick to one, he delivered both books. The Dark tower: the wind through the keyhole was released in 2012 and in September of 2013 was the release of Doctor Sleep, the sequel to The shining. When I first heard of this idea I was beyond excited just like millions of other fans, however, months later a short description of the plot was released and I had my doubts. Well, now that I have finished reading Doctor Sleep, it is time for my thoughts on this long-awaited sequel to the 1977 classic,The shining.
In the beginning, the story picks up right where we left the Torrance family, escaping the nightmares of the Overlook Hotel and getting to safety. All is not well with the Torrance's, however. Wendy has been suffering from injuries she sustained by her alcoholic/possessed husband, Jack Torrance. Danny, the little boy who suffered from seeing twin girl ghosts and his father chase him with a mallet, he has nightmares and deals with these terrible visions still. It is Overlook's Head Chef, Dick Halloran who helps Danny learn about "mind locks" and trapping those ghosts away forever including the return of the ghost lady in Room 217.
Many year's later, the story picks up with Danny Torrance (now just "Dan"), traveling from city to city, dealing with his alcoholic problem, and still not quite over the horror's of the Overlook. He settles down in New Hampshire and finds a job at a hospice. He goes to his AA meetings regularly and tries hard to live a normal life, but it's not easy when you have the gift of "the shining" and so he put's that gift to work. While at the hospice, he is nicknamed "Dr. Sleep" because he helps those who are dying "pass over" more peacefully and ease's their pain. However, Dan is not the only one with the gift of "shining". A 12yr. little girl by the name of, Abra Stone, has made contact with Dan (via their gift) and needs his help. She is seriously concerned about the death of a little boy she calls, "The Baseball Boy", who also had the gift they share. With Dan's help, they discover that his death and many others who have the "shining" are killed by a traveling group in winnebagos who call themselves the "True Knot" and their leader, Rose the Hat, senses how strong Abra's "shining" or as they call it, "steam" is and set out to hunt her down so they can live longer. A "vampire-type" of gang collecting as much "steam" as possible. It is up to Dan, Abra, and some close friends to put a stop to Rose the Hat and her band of steam sucking vamps before it's too late.
As I said, when I first heard the plot to this sequel I had mixed feelings. Feelings that up until I began reading for myself I just wasn't sure about. I was excited, however, for me it didn't quite feel like a "shining" book. I couldn't put my finger on it, but I realized past the halfway point that; when King first wrote the original The shining back in the 1970′s, he had his own alcoholic problems back then. He was a completely different writer altogether. I enjoy all of King's work, but if you read the books back-to-back like most did with The shining & Doctor Sleep, you can clearly see a difference. I'm not saying King was a better writer back then while he had his substance problem, I'm saying he was a different writer then. Doctor Sleep as a whole is a good read. It has interesting plotlines, cameos from other King books of characters and places, a cameo from his son, Joe Hill's book, Nos4a2, and other surprises. I felt to have a good horror story, one must have a scary and strong villain. In this case, we have Rose the Hat and the True Knot. And although they are mean in their own right, I wasn't blown away nor scared as I was from past King villain's such as Pennywise or Randall Flagg. I think Joe Hill's villian in Nos4a2, Charlie Manx and Bing were much scarier. Still, it was interesting to see what happened to the Torrance's and where King was going to take us after the events at the Overlook Hotel. I do recommend this book, however, for me personally I'm sticking right down the middle. Was I scared like I was when I first read The shining? No, but entertained … yes.
RANK: 8/10
Posted in Horror and Top book by Tony Northrup on November 8th, 2013 at %I:%M %p.