RANK: 9/10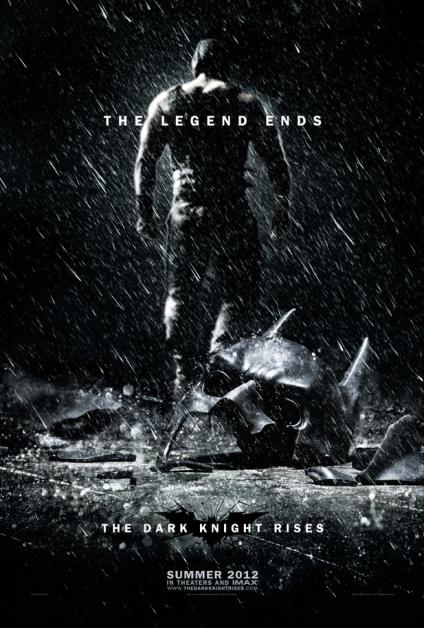 This review is dedicated to those we lost and were touched by the Colorado Movie Theater Tragedy. 7-19-12. This has got to be the hardest review I've had to write. Not that it is a difficult film to write about, but because of the tragedy that has gone along with it. However, as a film reviewer, it is my duty to continue bringing the readers the latest in film entertainment and making your movie going experience the best I can. Please stay tuned at the end of this review for a very important message.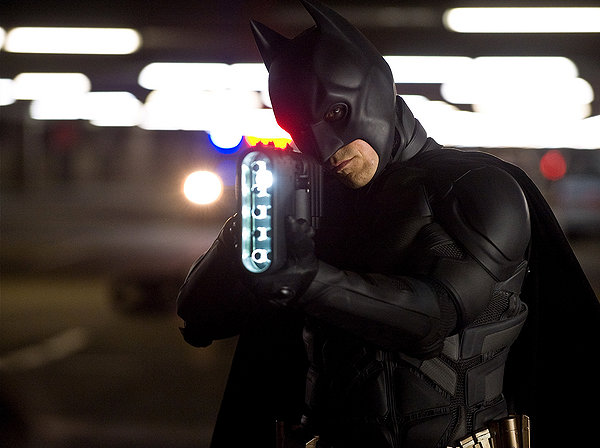 The summer always has at least one really big film release. Some summer's there are more than one, but I feel this year the final chapter in the Batman trilogy is that film (regardless of recent events). The dark knight rises is the last of director, Christopher Nolan's trilogy of the most famous and beloved comic book hero ever, The Dark Knight aka Batman. It has been 4 years since the last time we saw the Dark Knight fly his way across the screen saving the city of Gotham from the evil beings that roam it. And seven years since Batman Begins, the first chapter of the trilogy brought us a whole new light to the Batman legacy. With each sequel in this series, it get's darker and darker and on many levels. This epic conclusion is truly an amazing piece of work that will be talked about for many years to come.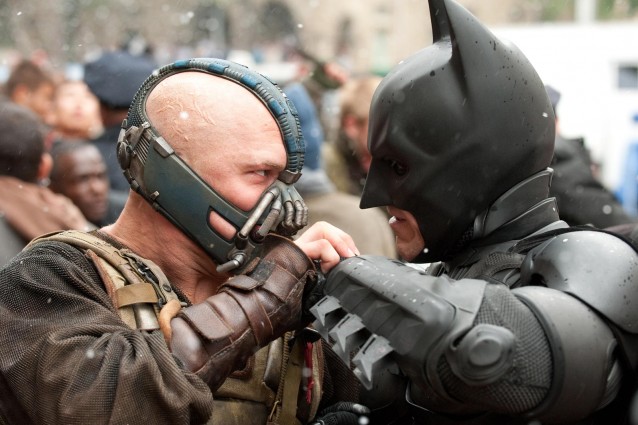 It has been eight years since the Dark Knight defeated the Joker and yet took the blame for D.A. Harvey Dent's wrong doings. Outcasted and sent off into the dark, Batman is on his own and has left his beloved Gotham behind to handle the crimes and criminals themselves. Retired Billionaire, Bruce Wayne/Batman, (played once again by Christian Bale), is a hermit and a prisoner in his own home by choice. It is during this time we are introduced to Selina Kyle/Catwoman, (played by Anne Hathaway), who wants more from Bruce Wayne than just a pearl necklace. She is a top-notch burglar with more on her agenda than you think and not quite sure which side of the fence she really plays on? Thanks to Commisioner Gordon, (played by Gary Oldman), the city of Gotham is at peace, crime-free, and the way it should be.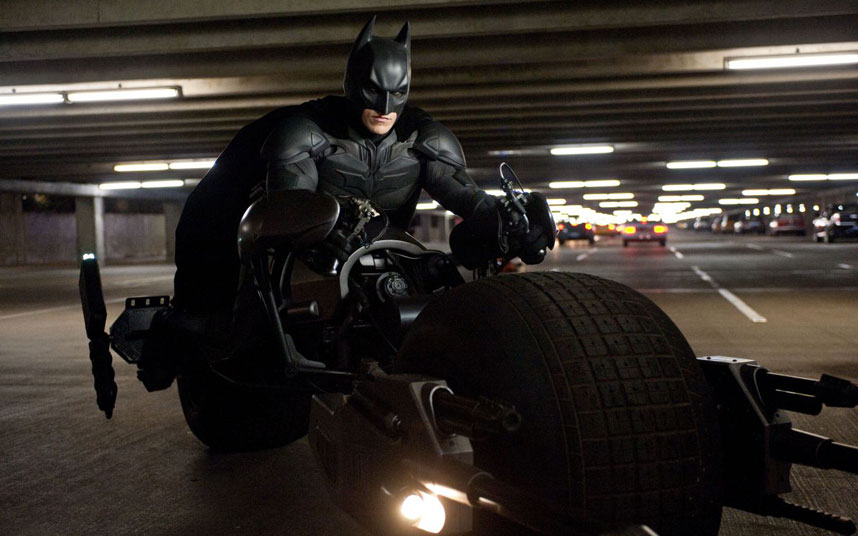 However, it is not how the latest villain, Bane (played by Tom Hardy), see's Gotham's future. Bane is an over-sized, menace of mayhem who wants to destroy Gotham not just physically, but in every way. This tower of terror brings the Dark Knight out of retirement and it is a battle to the final end for all. Will the Dark Knight save Gotham from it's powerful terror and latest madman? What is Selina Kyle/Catwoman's real agenda? And does this top the last two Batman films? To find out I highly recommend The dark knight rises.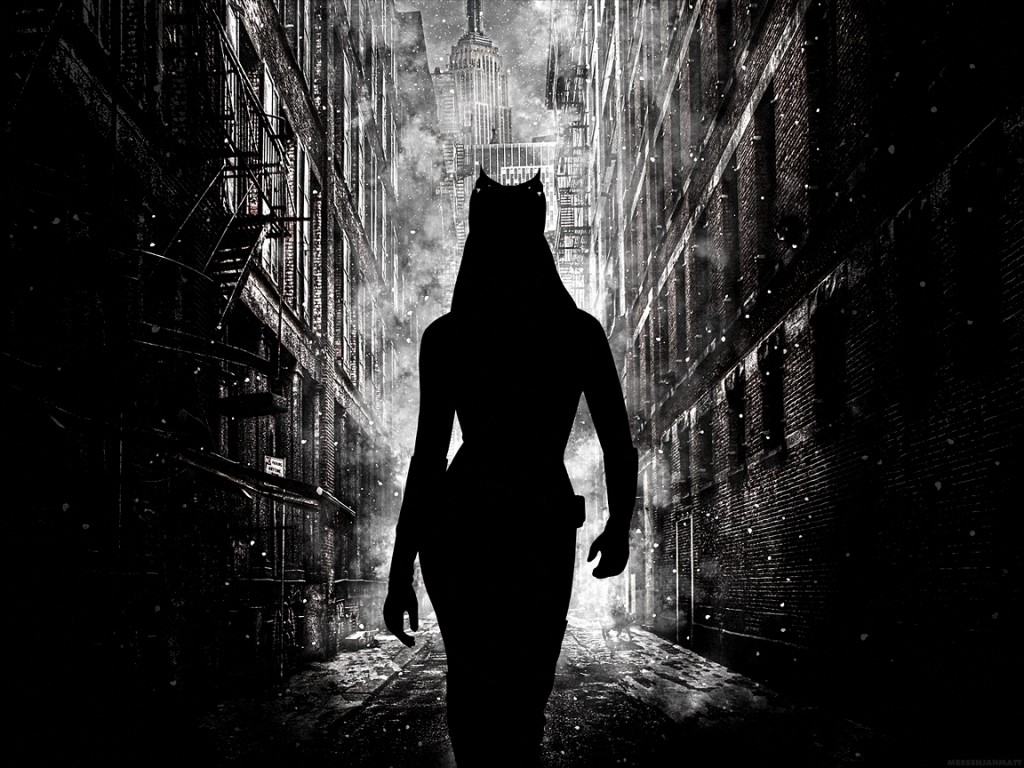 It is very hard to talk about this film without giving something away which would give everything away so I'll keep it as limited as possible. First off, I really enjoyed this film, it is dark, amazingly filmed, beautifully transferred to the big screen, and powerful. The Joker in The Dark Knight was all about chaos and making a statement, where as Bane is all muscle and wants to take that chaos to a whole new level. Christian Bale is more "human" than super hero in this film and that's a good thing. People get hurt and he show's not all superheroes have super powers and they're only human not just on the inside, but outside as well.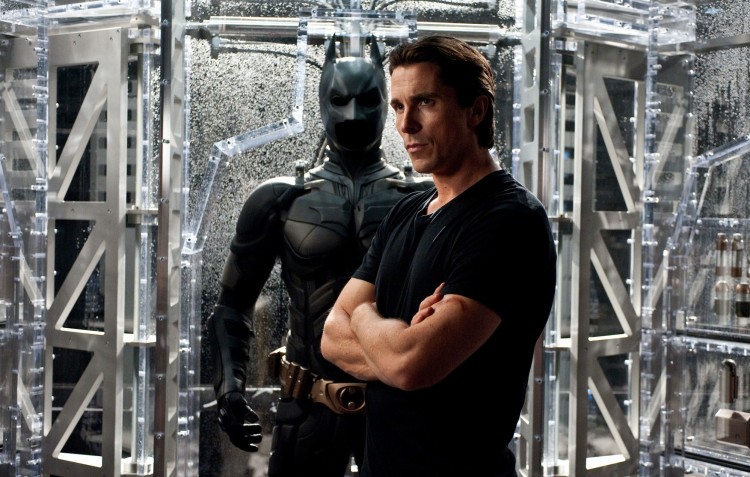 All the usual cast members are back as well: Gary Oldman, Michael Caine as Alfred, Morgan Freeman as Fox, and there are new characters as well including Officer Blake, (played by Joseph Gordon Levitt), who plays a very important role. I liked how in some ways you knew where the story was gonna go, yet at times took you off course and made me many times say, "WoW!"  Bane himself is frightening at times (maybe it's the voice which I felt at times sounded like Sean Connery), but it was the "no mercy" attitude of Bane and his "destroy anything" attitude that made him so scary because with him, you didn't know what was coming next. However, my favorite character of the film (which I had doubts about earlier this year), was Anne Hathaway as Catwoman. I felt actresses in other Batman films were "trying" to be Catwoman where as Hathaway was Catwoman. I felt she made the film move along nicely. This film is a phenomenal piece of work that only Christopher Nolan could pull off. He has made this a truly perfect trilogy and brought the last chapter of Batman to a very fitting close. I think people will enjoy this not just because of the way it looks and sounds and story, but also all the surprises it has hidden inside. I think regardless of current events, you should see the final chapter of the Batman saga and remember why we go to the movies in the first place … the same reason we went before: to enjoy ourselves.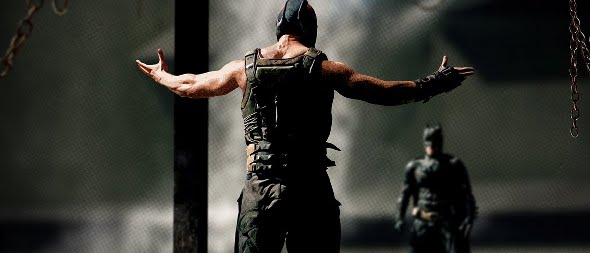 SPECIAL NOTE FROM THE WRITER
It is my duty as a film reviewer to take a moment and remember those we have lost and were touched by the Colorado Movie Theater Tragedy. This is an unthinkable and sickening act brought on my an individual who had serious personal problems and took those out on the innocent during an event that all of us have been waiting for. In what was to be the biggest summer blockbuster in years, has now put a darkness over it like no other. What people must understand is, this is not the director's fault, it is not the movie company or the actors fault – it is one person who is to blame and it is our duty as the film going audience to not just remember this tragedy and keep those lost and touched by it in our hearts and souls and prayers, but we must not let this stop us from enjoying life, enjoying each other, and enjoying one of the greatest past times there is; going to the movies. It is a place to escape the troubles of reality for even a few hours to laugh, cry, scare, or go on a great adventure, but it is safe if we make it safe. Don't stop what you enjoy, it only means the bad guys win. The best way to move forward is to show we are not afraid. We have gone through tragedies before and we can make it through this one. Be kind to each other, love the ones you love, and enjoy life. It's what makes us … superheroes.
RANK: 9/10
Regista/Director: Christopher Nolan
Cast: Christian Bale, Gary Oldman, Morgan Freeman, Michael Caine, Anne Hathaway, Tom Hardy, Christopher Judge, Adam Rodriguez, Massi Furlan, Rob Brown, Liam Neeson, Marion Cotillard, Juno Temple, Joseph Gordon-Levitt, Matthew Modine
Usa 2012