RANK: 8.5/10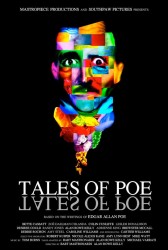 Tales of Poe is an anthology film based on chilling tales from Edgar Allan Poe. Known world-wide as one of the greatest writers of our time, scaring his readers, and giving us new reasons to be afraid of the dark. Only the works of Stephen King have ever come close to the master storytelling of Poe.
In this film, three of Poe's classic tales have been brought to the big screen: "Tell-Tale heart", "The cask of Amontillado", and Poe's famous poem, "Dreams". The film was directed jointly by Bart Mastronardi and Alan Rowe Kelly who also stars as two of the lead roles, "Gogo" in the 'Cask' segment being one of them. This film has everything: suspenese, horror, gore, beautiful locations, stunning costumes, talented acting, spot-on storytelling, and one of the best musical scores for a film I've heard in awhile.
The first story: "Tell-Tale heart", is about a nurse (played by horror icon, Debbie Rochon) who must take care of a retired & ill Hollywood actress (played by Alan Rowe Kelly) who has past her prime and is full of evil and hatred. The story is told by the nurse/Narrator while at a mental asylum talking to one of the other patients proving she has done worse than the other patients in the hospital who are also there for deadly reasons. I found this segment to be very creepy, showcases strong performances by its lead actors, and it kept me wanting more.
"The cask of Amontillado" is the second segment in the film is a love triangle gone wrong…very wrong! When Gogo (played also by Alan Rowe Kelly) is happily getting married to a rich man, Fortunato Montresor (played by Randy Jones) things don't go complete right on their wedding day and not everyone is who you think they are. A story full of double-crosses, revenge, & horrors even from beyond the grave, "The cask of Amontillado" is sure to frighten anyone! I found this segment well done in typical Poe fashion with a great "revenge" ending that I wouldn't wish on anyone!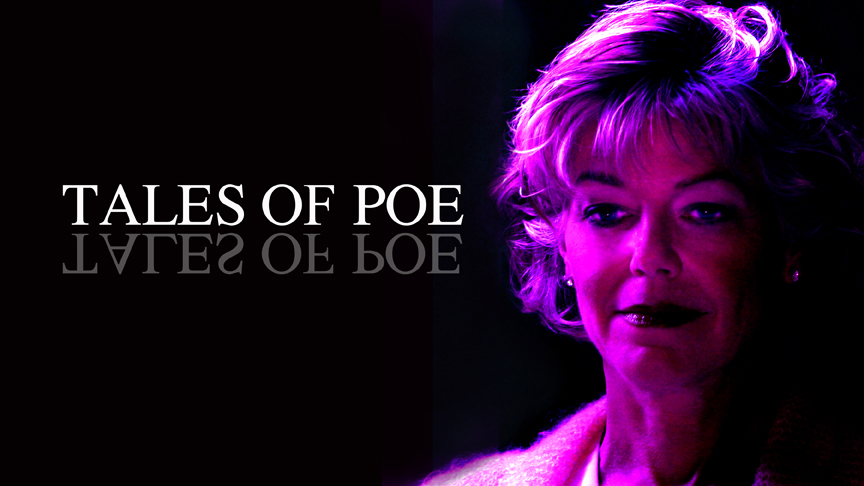 And finally, our third story is based on Poe's famous poem, "Dreams". This segment has very little dialogue and its story is told through actions, locations, costumes, and even tap dancing! The story is about a young woman (Bette Cassatt) who is stuck between life and death, heaven and hell, and in between worlds we couldn't even imagine as her spirit fights to be at the right place, her physical body lying in the hospital bed, motionless until her soul is at peace. This segment includes three horror film icons: Amy Steel & Adrienne King (both from FRIDAY THE 13th films) and also horror scream queen and legend, Caroline (TEXAS CHAINSAW MASSACRE 2) Williams. I very much enjoyed this segment with its eye-popping locations, costumes right out of the days of Mozart, and a musical score that tells the story as much as the actors do. One of the highlights in this segment comes from Cartier Williams who plays a very evil character, however he does the most amazing tap dancing sequence I've ever seen, a talent to keep an eye out for in the future.The music in this film was from Tom Burns and it was breathtaking and is truly the icing on the cake of 'Poe'.
All three segments were perfectly told and beautifully filmed. This film really inspired me to read more of Poe's works and hopefully you too. I look forward to Tales of Poe Vol. 2 coming soon, but for now, I highly recommend you see Tales of Poe when it comes to your city.
RANK: 8.5/10
Regista/Director: Bart Mastronardi, Alan Rowe Kelly
Cast: Caroline Williams, Debbie Rochon, Adrienne King, Amy Steel
Usa 2015
Posted in Horror by Tony Northrup on March 5th, 2015 at %I:%M %p.