RANK: 9/10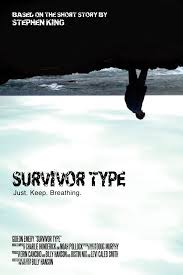 Survivor Type is a short film like I've never seen before. It is scary, suspenseful, and very graphic! All the ingredients for a great Stephen King adaptation. The story is about a surgeon, Richard Pine (played perfectly by Gideon Emery) who has crash landed on a deserted island after being on a cruise ship on a special trip.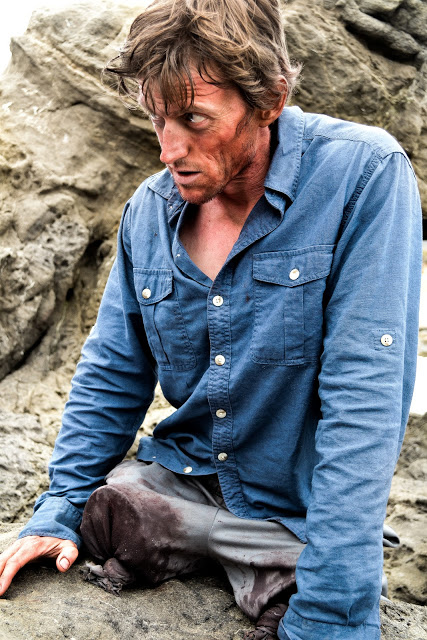 He is the only survivor, has no food, no phone, the only supplies he does have is from the life boat (which isn't much), a video camera to log his stay on the island, and two bricks of heroin. Richard logs every day of his stranded stay on the island and as the days turn to weeks, we not only see a man begin to starve, become frustrated, scared, and do everything he can to stay alive and not go crazy. When killing birds and fish fail, Richard must turn to a "different" form of eating and that's when the story really takes off! We soon find out that Richard isn't quite who we think he is and his form of survival is not of the norm. Without giving away any spoilers, I can tell you this is a mind-blowing adaptation of one of Stephen King's best Short stories.
I am a huge Stephen King fan and I know his work very well. Books, movies, TV mini-series, Short stories – it is all entertaining and scary, but one of the problems with King's stories is that, they are hard to adapt. There have been hits and misses. However, in this case, it is a ball out of the park hit! I was drawn into the story, it was scary, entertaining, and very graphic even for me. It is truly one of the best adaptations I have seen from King's work. The lead actor, Gideon Emery, was perfect! Not only did he do a fine performance, but he nailed the variety of emotions one must go through in a situation like that.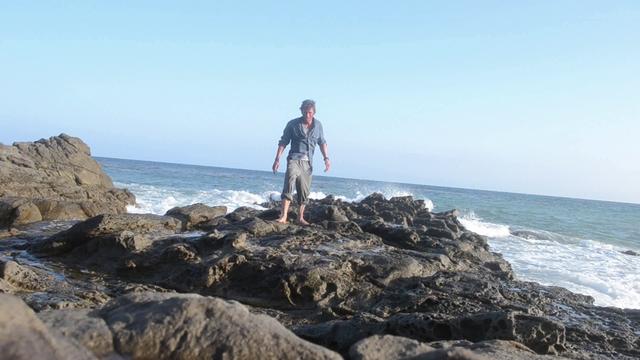 Billy Hanson did this adaptation perfectly. I can see why his film is winning awards and I look forward to his next project with anticipation. King himself said about the film, quote: 'As far as short stories are concerned, I like the grisly ones the best. However, the story Survivor Type goes a little bit too far, even for me … and that says it all right there. I highly recommend Survivor Type and see this film at your nearest film fest as quickly as possible.
RANK: 9/10
Regista/Director: Billy Hanson
Cast: Gideon Emery, P.J. Brown, Carolina Castro
Usa 2012
Posted in Horror and Top movie by Tony Northrup on May 25th, 2013 at %I:%M %p.