RANK: 8.5/10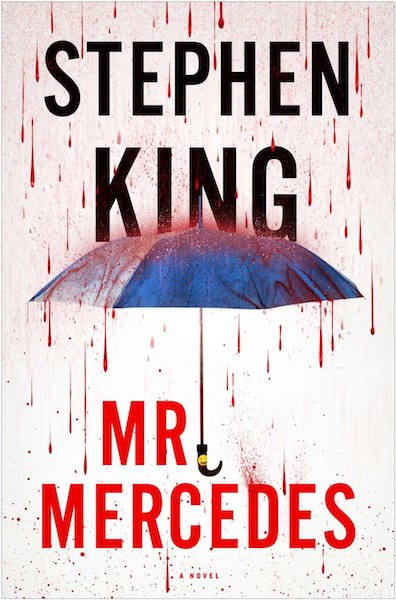 There are certain times in the year we get excited, certain "events". The holidays, 1st Day of Summer, latest big blockbuster at your local movie theater. However, for King fans, none of these come close to the release of a new Stephen King book.
The news of him working on a new book, the announcement of the title, release date, and finally, the countdown to the day you can either walk into your local bookstore and pick it up or have your copy mailed to you from some shopping website. Kindle, Nook, download, or good old fashioned paper & ink – however you get it it's yours! That long waiting has finally paid off. The excitement builds so high you feel you are about to burst. You block the world out, nothing exists, nothing matters only the story that's now in your hands. You feel that positive energy flow through you till that last page has been turned. Maybe that little extra treat of Mr. King's letter to us, the "Constant Reader" that we feel so special when reading it might be waiting for us at the end. Or maybe a few page sneak peek of his next book, a little "taste" of what's to come.
Either way, we treasure that new release like and place it on our shelves eagerly awaiting for the next with the same excitement everytime. These are feelings only a Stephen King fan can relate to. A group of people in today's society that aren't "just fans", but hold a bond, an understanding of respect for not a "horror" writer (as critics love to point out and closed minded enough to not truly read all of King's works), but for a "storyteller". A man who throws out the line, sticks the hooks in your mouth, pulls you in without a fight, and when the story is over … releases us back to the sea until the next one comes along.
King has had his ups and downs, writing like a machine in the 80′s, a rough patch in the 90′s, his accident that almost ended it all, but slowly but surely he has picked up the pace a bit. Going from one book every other year or so to 2-3 a year. Lately, he's caught up with television shows and movies adaptations, becoming even more popular than ever before. With each generation, the fan base grows larger and larger. King's latest novel is a different direction for him. He's known famously for his "horror" stories and the critics only see him as that, whereas the fans know of his more serious stories as well such as; The Shawshank Redemption, The Green Mile, 11-22-63, and The Body. The last few years King has added another genre to the mix: Suspense. In 2005, he wrote a small novella called, The Colorado Kid. A "who done it" story in the tradition of the old detective stories of the 1940′s and 50′s. In 2013, he gave us a summertime-themed mystery called, Joyland. Now, his latest mystery/suspense brings us deeper into that genre. Mr. Mercedes.
Brady Hartfield, a crazed young man who lives with his alcoholic mother and is "quite close" to her, steals a Mercedes and in the early hours of a foggy morning, Brady runs the Mercedes into a line of people at a job fair killing 8 and wounding 15. Brady is most pleased with his sickening accomplishment, but he's not done yet. Something bigger awaits on the horizon. Enter, Detective Bill Hodges, a retired officer of the law who never caught the "Mercedes Killer" and he feels that unaccomplishment every day of his retirement.
Toying with the idea of suicide and disappointment, Hodges get's a letter one day from this crazed killer. Baiting him, toying with him, watching him. A game of cat and mouse begins between the two of them giving Hodges one more chance to catch this killer and have closure and it also gives Brady one more chance to prove just how sick he really is with plans of an unspeakable act. Hodges has help from friends and colorful characters along the way to solve this mystery and hopes to bring Brady to final justice.
I am one of those Stephen King fans that doesn't stick to just one style of his works. I read all of it! I enjoy the different genre's he tackles and I'm in for the story, where it will take me and if it makes an impression on me or not. I wasn't quite sure what to think when I first heard he was going to write a detective story, but once those first pages were read, I was hooked! It starts with an eerie and horrific opening and doesn't let go. I found the supporting characters very interesting and realistic. The "Mercedes Killer" himself, Brady Hartfield, I felt was a cross between Norman Bates meets King's character from The Stand, Harold Lauder. There are some graphic parts in this film both from a horror side and sexual that makes you cringe as you read it.
The last 100 pages are very gripping and you won't want to stop reading until the book is done once the final chase is on. Stephen King has already announced this to be Part One of a 3-part trilogy and the film rights have also been bought. We will have to wait until June 2015 to read, Finders Keepers, the second of this trilogy and part three to follow soon thereafter. Even tho it does slow down a bit at parts, but not enough for me to not like it. In fact, I enjoyed Mr. Mercedes more than I thought. His next novel, Revival, will be released in November 2014. We can only wait with great expectations to see where King will take us next. But we are always eager and waiting.
RANK: 8.5/10