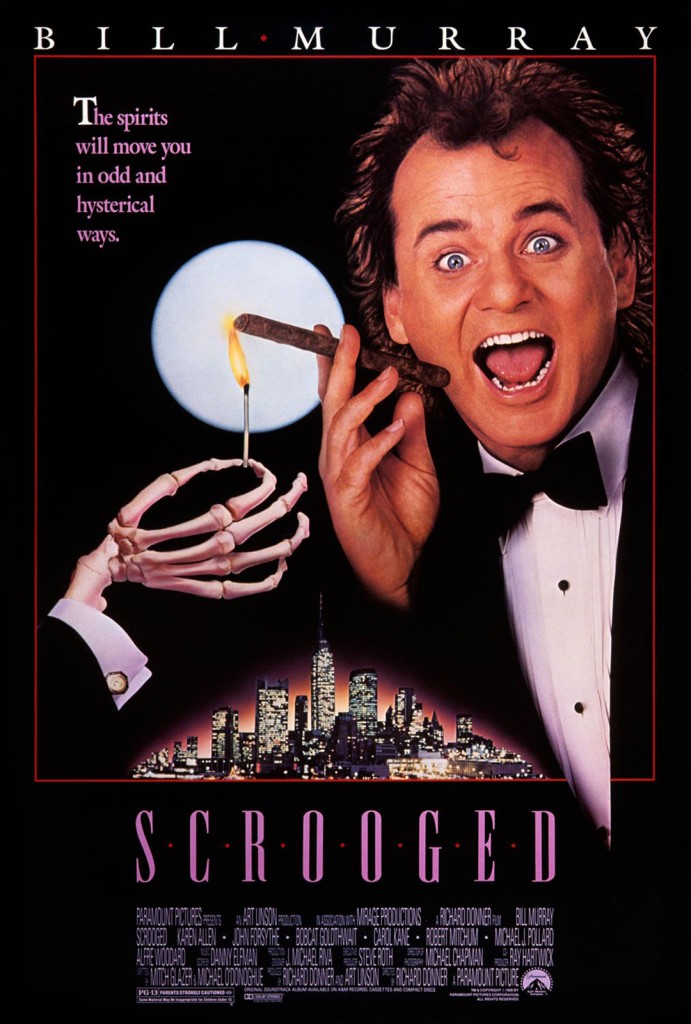 Where has the year gone? I can't believe we're in the midst of the Christmas Holiday Season once again.  This time of year we seem to spend a little more than usual, eat a bit more than usual, and yet we're happy to do so.  Visits with family and friends, holiday office parties, and that visit to the Mall to see Santa.  It's a time for good cheer,wishing well to loved ones, and when you're just plain pooped out it's time to sit with that cup of nog and waching a good Christmas movie.
So sit back and relax with one of these on the list.   Here are my TOP 20 CHRISTMAS FILM choices for this year.  I am sure you will find at least a couple to enjoy.  Those films that I have found especially enjoyable have been given a double star rating and I hope you will give them a look-see if you haven't already seen them before.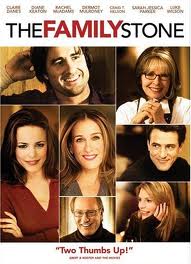 FRED CLAUS – This holiday story is about Santa's brother(Vince Vaughn),who is a bit of an outcast of the family.  Always in some sort of trouble he is brought to the North Pole where mishap after mishap takes place.  Eventually it comes down to FRED CLAUS to help save Christmas. This film is pretty funny and has some good laughs in Vaughn's style of humor.  3 out of 5 stars.
TRAPPED IN PARADISE – A funny comedy about three brothers (Nicholas Cage, Dana Carvey, and Jon Lovitz), who decide to rob a bank and get stuck in a small friendly town on Christmas Eve.  3 out of 5 stars.
GRUMPY OLD MEN – This is about as funny as you can get around the holidays.  Walter Matthau and Jack Lemmon play 'grumpy' long-time neighbors in the cold Minnesota winter. There are some pretty hilarious antics and pranks the two neighbors pull on one another.  Truly one of Lemmon and Matthau's best films together.  4.5 out of 5 stars. **
THE FAMILY STONE – When siblings head home for the holidays anything can happen.  This family is one of those disfunctionally happy clans that enjoy their holiday together in not quite the conventional way.  Good laughs and a fun time.  3.5 out of 5 stars.  **
 TRADING PLACES – Holiday's come with great laughs with this 1980′s classic comedy.  Dan Aykroyd and Eddie Murphy play "richman/poorman" in this life switch comedy that is STILL as funny today as it was in 1983.  4.5 out of 5 stars.  **
WHITE CHRISTMAS – This 1954 classic is about a song and dance team ( Bing Crosby and Danny Kaye), who fall in love with sisters ( Vera Ellen and Rosemary Clooney), who try to save a Vermont Inn.  Music, dancing, and laughs – what more can you ask for during the holidays.  3.5 out of 5 stars.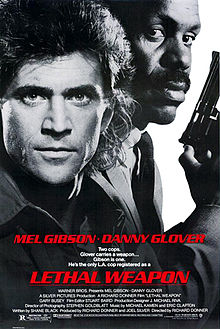 LETHAL WEAPON –  Not ALL Christmas films are about singing or cartoons, but for the men in the family, if you want a great Action-Film that takes place during Christmas, THIS is it!  Mel Gibson and Danny Glover are at their best in this film from the 80′s.  5 out of 5 stars.
FUNNY FARM – I can relate to this film in many ways about a city couple who move to the country.  Nearly as soon as they settle in, they decide to call it quits. Chevy Chase who is his typical funny self tries to sell the house but with a twist.  He seeks the help of the local townspeople to help do it.  The setting is Christmas, and the antics are over the top, making this a truly great Christmas comedy.   3.5 out of 5 stars.  **
HOW THE GRINCH STOLE CHRISTMAS – This animated tale from Dr. Seuss is a holiday tradition and a MUST-SEE by all ages. 4 out of 5 stars.
SCROOGED – The traditional Charles Dickens story about Ebenezer Scrooge takes on a bit of a twist in this film.  Bill Murray brings his style of comedy to this film about a TV big shot who learns the hard way about the true meaning of Christmas.  4 out of 5 stars.  **
 A CHARLIE BROWN'S CHRISTMAS – This is as classic as one can get.  The Peanut's gang learn all about Christmas and have a fun time doing it.  4 out of 5 stars.
DIE HARD – There was already one Action-Film on this list, here is the other.  Bruce Willis is John McClane, a New York City cop who comes to L.A. to visit his ex-wife but instead ends up fighting terrorists in a Los Angeles highrise building.  With plenty of action, funny one-liners, and the BEST bad guys in an 80′s film, all in a holiday setting, this is a film with a pulse!  5 out of 5 stars.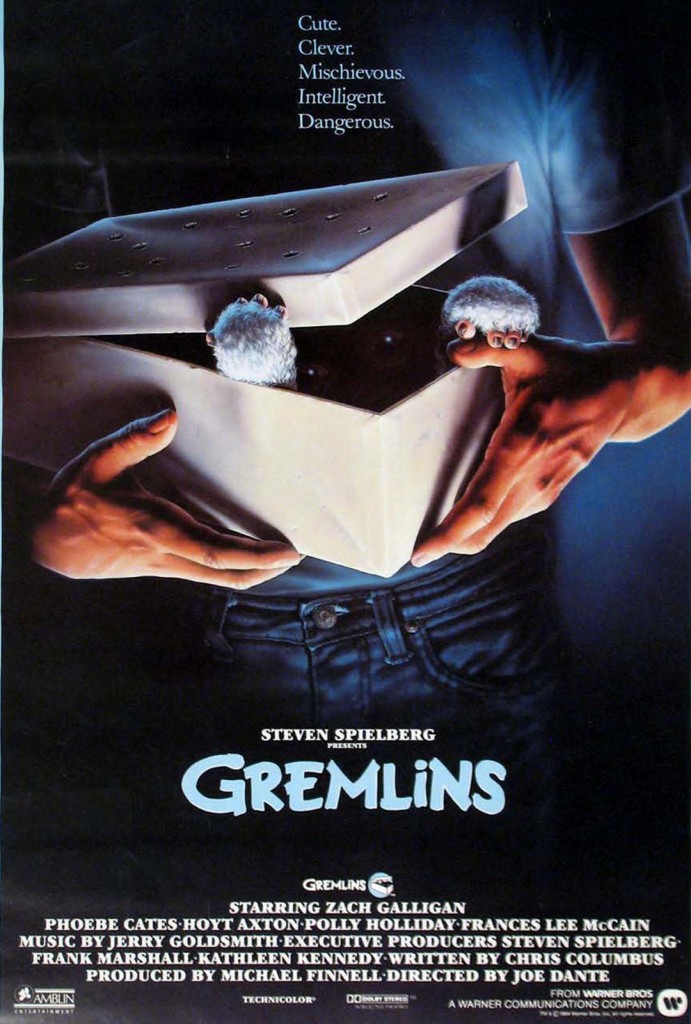 GREMLINS – Yet another classic film from the 80′s with a little furry creature named Gizmo, who accidentally get's water on him, then multiplies into tons of mean little green guys who enjoy wrecking havoc on Christmas in a small town.  Great fun for the whole family. 5 out of 5 stars.  **
A CHRISTMAS CAROL – This classic tale written by Charles Dickens has been adapted to film MANY times throughout the years.  Actors such as Lionel Barrymore, Albert Finney, George C. Scott, Alastair Sim, and Jim Carrey have all played the lead character, Ebenezer Scrooge . The tale of an old, rich, heartless man, who learns the true meaning of Christmas by three ghosts on Christmas Eve is what I consider to be the crown jewel of holiday tales.  Any of the versions promise to be great viewing by the whole family.   5 out of 5 stars.  **
CHRISTMAS VACATION – We all have our ups and downs with family gatherings during the holidays, but for the Griswold;s, it's more complicated than that.  A sequel to NATIONAL LAMPOON'S VACATION, this is just plain silly fun and a family tradition we watch in our home every year.  4 out of 5 stars.  **
HOME ALONE – Considered one of the BIGGEST films of the 90′s and an all time favorite, sees little Kevin left behind all alone for Christmas while his family is in Paris.  Will Kevin survive without them, especially with two burglars who want to rob his house on Christmas Eve?  Well, Kevin has a few surprises waiting for them.  A family film everyone will enjoy!  5 out of 5 stars.  **
BRIDGET JONES DIARY – I have always been a fan of British humor, but this tale of a young woman looking for love during the holiday season is truly a MUST-SEE this time of the year.  Starring Renee Zellweger as Bridget, Hugh Grant and Colin Firth as her two love interests, it is sure to make you laugh.  5 out of 5 stars.  **
A CHRISTMAS STORY – I don't think there is anyone in the world who hasn't seen or heard of this film.  A story about a young  boy on a mission, to get his favorite toy for Christmas, and at the same time convince his parents, teacher, and Santa that he won't "..shoot your eye out kid.."   This film is as perfect as you can get.  5 out of 5 stars.  **
LOVE, ACTUALLY – I just discovered this film recently, and yes, it is a British comedy as well, with a HUGE cast of the best actors in the business all trying to find love during the holidays.  This is not just a romance holiday film, but very funny and worth your time.  5 out of 5 stars.  **
IT'S A WONDERFUL LIFE – I have loved this film my entire life.  It's a classic tale of a man in a small town, Bedford Falls, who just wants to travel, see the world, live the life he's only dreamed of, yet can't leave because of one reason or another.  What he must realize is, the life he was searching for is right under his own nose.  A film about dreams coming true, hope, love, the spirit of Christmas, and a small town coming together to help a man who must realize…he HAS… a wonderful life after all.  5 out of 5 stars.   **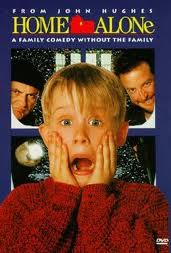 Well there you have it!  The Best of the Best in Christmas films that are sure to please.  So this holiday season when the gifts are unwrapped, the dinner is cooked, and the chaos is over, sit down, relax, and enjoy any one of these wonderful holiday films.   I wish each and every one of you a Very Merry Christmas and a safe and happy… Holiday Season !
Posted in Poll by Tony Northrup on December 27th, 2012 at %I:%M %p.