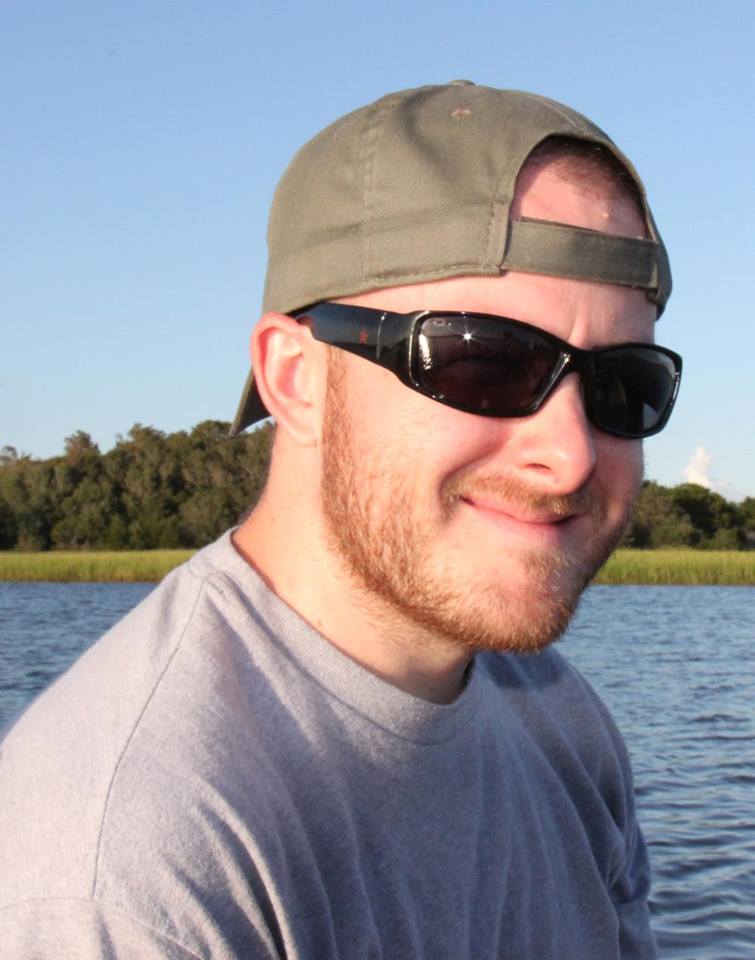 Patrick was born March 4, 1983 and from the southern city of Charlotte, North Carolina. He attended Central Cabarrus High School, later attending Appalachian State University where he studied Computer Information Systems. It wasn't long before Patrick's love for films would lead him to be a part of the Stephen King Universe by making a "Dollar Baby" of his own and his vision of King's short story, Rest stop.
And now here is my exclusive interview with "Dollar Baby" director, Patrick Abernethy.
(Q) Out of all the Stephen King short stories, what attracted you most to this one?
(A) Rest Stop was a story that could be produced fairly inexpensively and had a compelling premise that was easy to expand on. We wanted something we could make our own to an extent, and it was the right choice for that.
(Q) What changes did you make to make this your own as opposed to Kings original text?
(A) We tried to stay pretty true to the story. We dropped some aspects of the story to make the movie flow better, and added some. The meat of the story is the same, though.
(Q) So many Stephen King fans want adaptations to be as close to the book as possible, how do you handle the pressure to keep the fans happy?
(A) In the end, we're fans making a movie. We really just tried to make an adaptation we would enjoy, and we hope other fans will agree.
(Q) What was your main goal you wanted to achieve about this film?
(A) We wanted to tell a great story in a different way. We wanted to keep the experience of reading Rest Stop the same and just apply it to a different medium.
(Q) Where was the movie filmed specifically and were there any obstacles to overcome while filming there?
(A) The film was shot primarily in the Charlotte, NC area. The only obstacles came from using a rest area that was still open to the public, so we had to work around people coming in and out. The North Carolina Department of Transportation really helped us out. The rest of our locations were all available thanks to friends and family, so it was no problem at all. The story is actually set in Florida, but we made the choice early on not to worry about that. The story holds up, no matter where it's set.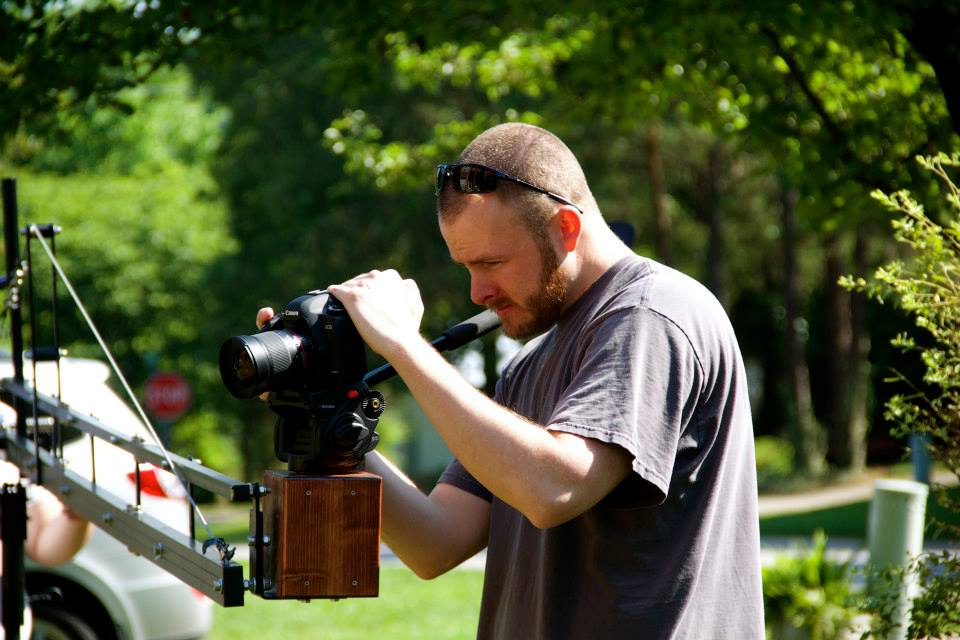 (Q) How long was the film shoot and the process from start to finish?
(A) From planning to a final cut, the film took almost two years to finish. The shoot itself took us 4 days, and then one day of pick-up shots. We had a small window where everyone was available, so we crammed it into those 4 days. We were working around school, jobs, and other things that made it take longer than we hoped. We had a great cast and crew, and its really thanks to the team effort that the movie came together like it did.
(Q) What is your greatest moment so far with the success of Rest Stop?
(A) Just being a part of the Dollar Baby family is wonderful. There are so many talented people working on these films, and we're glad to add our film into the mix. We are looking forward to having Stephen King view our movie as well, even if we don't get any feedback from him on it, it's an honor either way.
(Q) What Stephen King story would you like to adapt on a large scale?
(A) I (Mike) have always wanted to adapt a new version of The Girl who Loved Tom Gordon.. I love that story so much, and I think it deserves a killer film. I'm also a fan of the Bachman Books, so any of those would be a blast.
(Q) Where/When can fans see this film? Will it be playing many film fests across the USA?
(A) We are currently submitting Rest Stop to festivals, so hopefully it'll be all over the place before long. We're already accepted to a Dollar Baby Festival in the Netherlands, so we're super excited about that.
(Q) Tell us about your lead actor, Jonathan Foust. Was he your first choice when casting and what did he have the other actors who auditions didn't have to win the role?
(A) We actually developed the story with Jonathan in mind. He is a great actor and a great friend of ours, so it was a no brainer. He had an amazing ability to play both the light and dark sides of Dykstra/Hardin, and he pulled it off beautifully.
(Q) Final question, What is next for Patrick Abernethy?
(A) I'm currently in pre-production on an original short film that a friend of mine had the concept for. We're currently finishing up the script for that, and hope to shoot it some time next year.
And there you have it, yet another exclusive interview from the talented filmmakers from the "Dollar Baby" Program. To learn more about this program, visit the Stephen King Dollar Baby Facebook fan page and keep an eye out for your local film fests to see these exclusive films. I want to Thank Patrick for his time and patience and wish him much success in his career.
Tags: PATRICK ABERNETHY, PATRICK ABERNETHY interview, Stephen King DOLLAR BABY
Posted in Interviews by Tony Northrup on December 20th, 2015 at %I:%M %p.