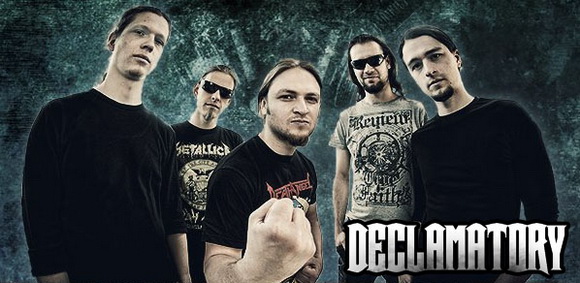 Declamatory's upcoming debut album Human Remains marks a big milestone in the band's evolution. With a new concept around the post-apocalyptic war between the "Raiders" and the "Crystal Gods" fought in the world after the collapse of the industrialized civilization, Human Remains is the first in a series of concept albums to be released in the future.
The official video for "A Perfect Drug" can be watched by clicking here.
Posted in News by Giulio De Gaetano on December 6th, 2012 at %I:%M %p.