RANK: 8.5/10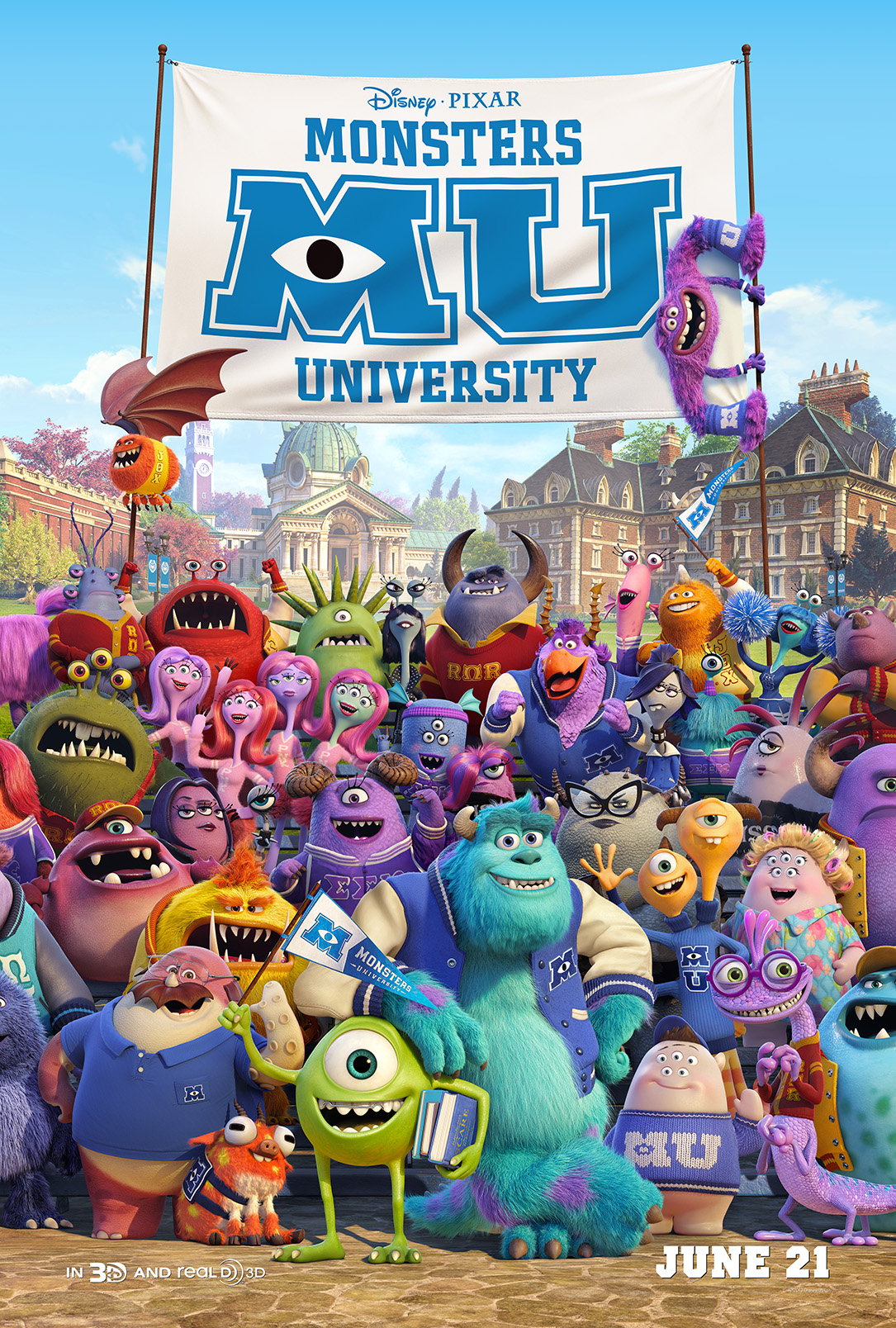 Family films are a genre that can almost gaurantee to be a sure bet at the box office. Pixar Films has proven to be number one in the business time and time again. Twelve years ago Pixar brought us Monsters Inc, a film about monsters who energize their city with the screams of children, soon realizing that scaring kids is wrong and find a peaceful way to do it. The two main stars of that film, Mike and Sully are back. However this is not a sequel, but a prequel to the first film.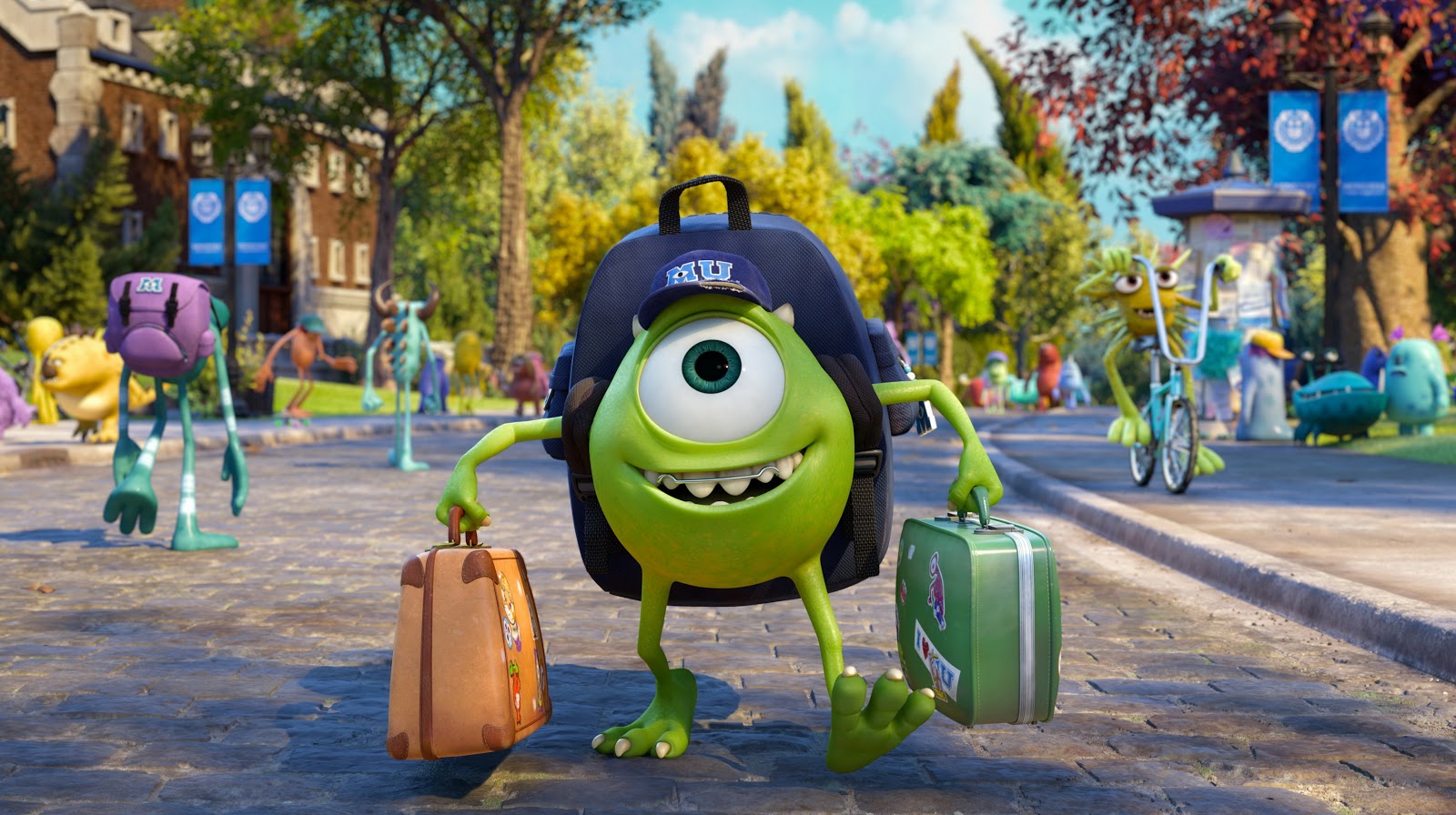 This story takes us back to the very beginning, when Mike was just a little boy on a school field trip to the Monsters Inc. plant. While there, he realizes he wants to be a … scarer! To do that, he has to study hard and get into Monsters University and achieve the high standards set forth for scarers only. Mike (voiced again by Billy Crystal), meets Sully (voiced again by John Goodman), and they don't hit it off too well. Mike is the hard working/study hard type, and Sully is your average college slacker, who breezes through everything because of his family's name.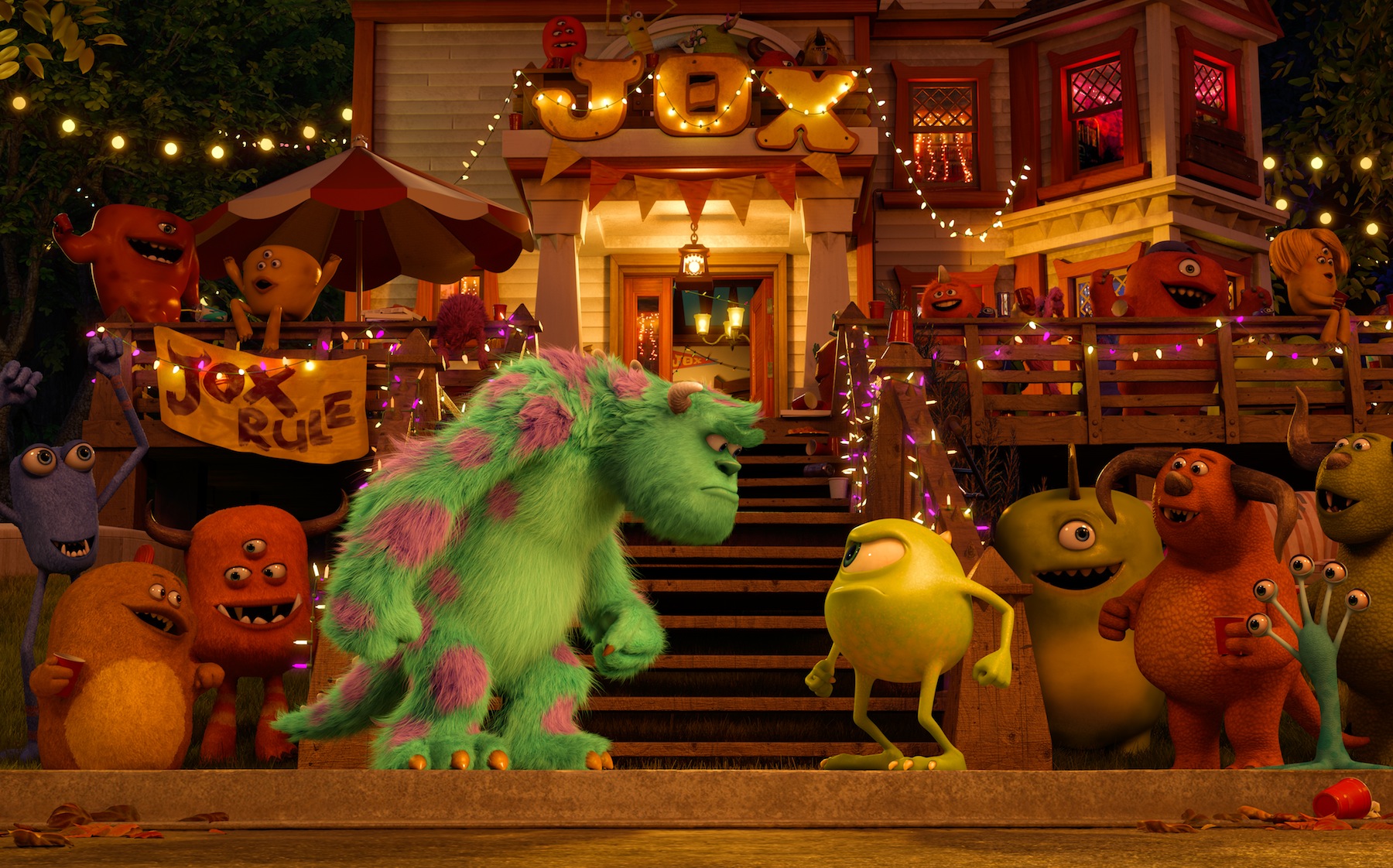 However when an accident causes them to be kicked out of class for good, Dean Hardscrabble (voiced perfectly by Helen Mirren), refuses to let them back in. Mike makes a deal with her. If he joins a fraternity, and takes part in the Scare Games and wins, she has to let them back into class. Sully, who is already a member of the Roar Omega Roar frat, is now kicked out. Mike and Sully now need to put their differences aside and win Scare Games…no matter what. To find out if Mike and Sully win, what they need to come up against, I highly recommend you take the entire family to see Monsters University.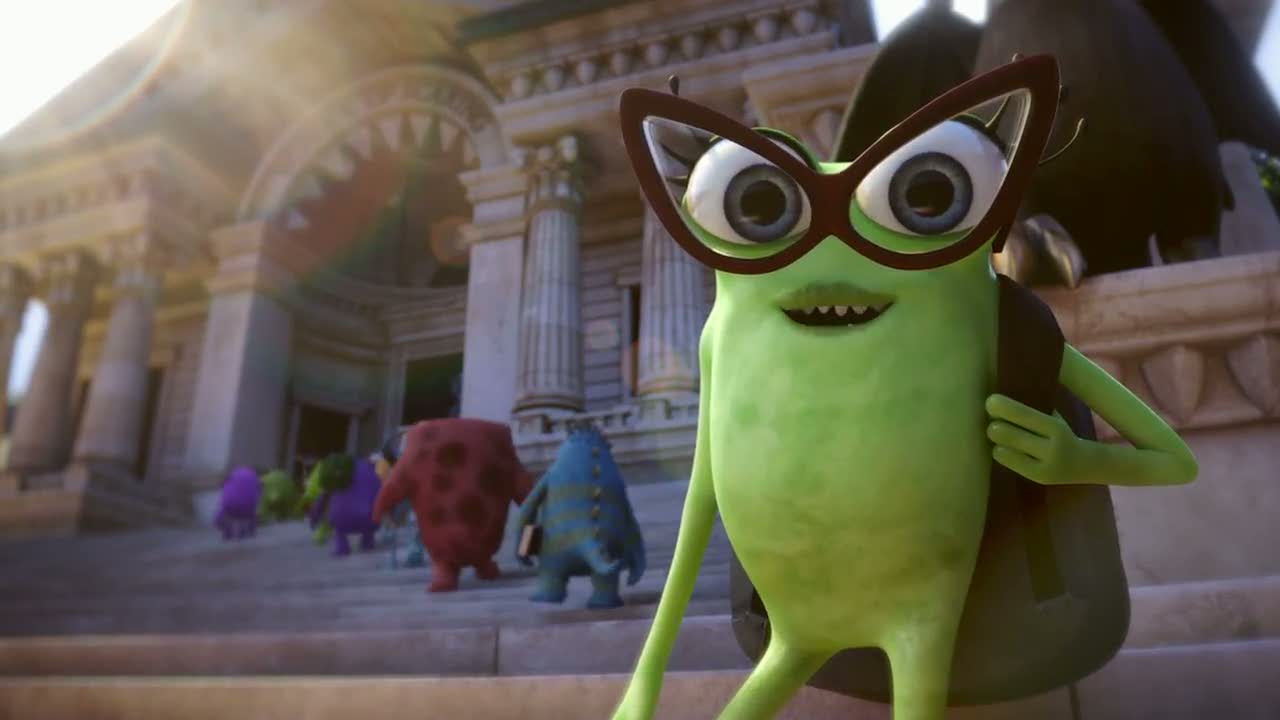 I absolutely loved this film! I'm a big Pixar fan to begin with so I knew there would be something good in store. All the original characters are back (with the same actors as their voices), plus an array of new monsters to discover and enjoy. There is so much humor for both adults and children alike. The writers did a superb job hitting the nail on the head with the ins and outsof college life. The laughs are plentiful, and there is excitement and fun with every turn in this film. Without question, this is my favorite Animated Family film of 2013. If you want to really enjoy a film and laugh, laugh, laugh, don't miss Monsters University.
RANK: 8.5/10
Regista/Director: Dan Scanlon
Usa 2013
Posted in Anime by Tony Northrup on July 8th, 2013 at %I:%M %p.