RANK: 7.5/10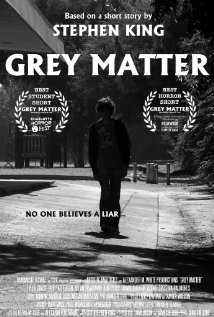 The story is told through the eyes of a little boy, Isaac (played by Tyler Chase) who is get's into trouble at school, does what he pleases, and mostly lies. He lies to his father, his teachers, and anyone who will listen. He comes from a broken home without a mother. His father (played by Rob Patterson) is a war vet and alcoholic who doesn't really care about anything, not since his wife and Tyler's mom left.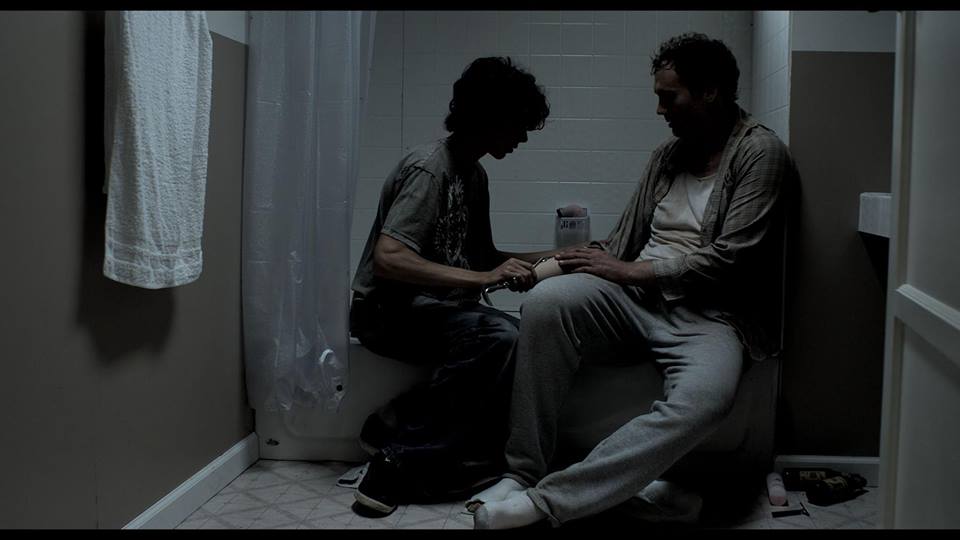 All Tyler's dad cares about is drinking and nothing else. However, all of that is about to change when suddenly his father begins to…change due to an unexplained substance that was in one of the beer bottles he drank out of. When Tyler tries to tell his vice principal (played by Allan Trautman) no one believes him because it's a bad case of "the boy who cried wolf" scenario. This creepy tale takes a turn for the worse when Tyler's dad can't stop this unfortunate horror known as … Grey Matter.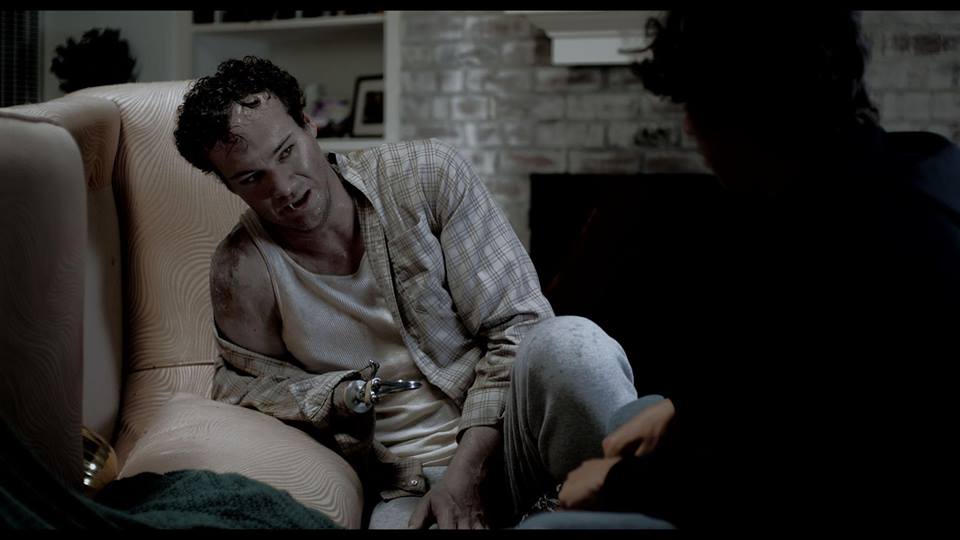 I enjoyed this tale of horror by Stephen King in the book Night Shift. However, it is told differently here in this adaption. The core of the story is the same, but with this different take on it, it's sure to entertain. It reminded me a lot of the Jordy Verril story in Creepshow when he too was trapped in his own hell being turned into a human weed. In this tale, it's the same only grey, jelly, gross looking substance. Although I would have liked a little more of how he got infected, but also what happened to the father? It leaves it up to ones imagination and sometimes that's best. I recommend anyone who can get to a film fest near you to see this film and enjoy yet another "Dollar Baby" hit!
RANK: 7.5/10
Regista/Director: James B. Cox
Cast: Tyler Chase, Rob Patterson, Allan Trautman
Usa 2011
Posted in Horror by Tony Northrup on June 17th, 2013 at %I:%M %p.