RANK: 5/10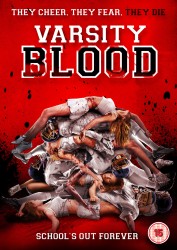 Halloween, we know, is a feast day when all children, kids and adults love to wear a mask and enjoy the night … in different ways. This feast day becomes an excuse for a group of cheerleaders and jocks to gather in a farmhouse and start partying, but someone is looking at them behind an indian warrior mask. And there will be blood.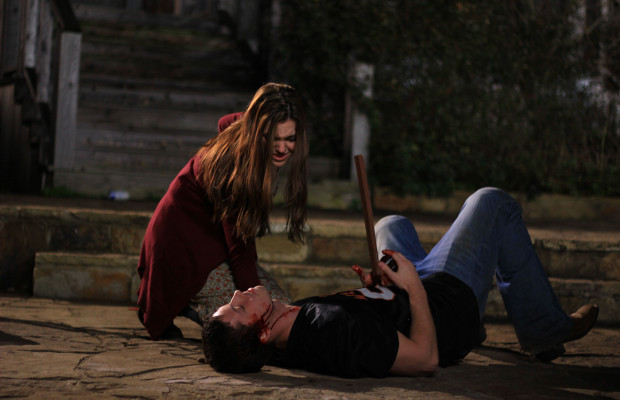 Varsity blood's cover promises a sexploitation adventure, sequences full of tits (or naked women running around hallways) and gore (arrows between the tits of the mentioned naked women), and after the credits it somehow respects film purpose. This isn't a fully respected promise because naked women mainly keep their bras & thongs on, compelling the poor audience most of the time to imagine desired (naked) skin. On the other side, blood is shed over the ground and it's so funny and pleasant to watch these cheerleaders and jocks falling down one after the other.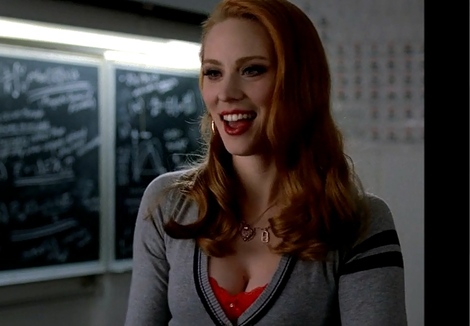 Jake Helgren tries to juice up the scenes but the lack of budget doesn't help, dissecting this film with a sequence of errors, bad acting and plot fails, all under the sign of a constant sense of deja-vu. By the way if you watch Varsity blood in the right mood (drinking beers, eating potato chips and enjoying it with a couple of "trashy" friends), you can find a good straight-to-dvd movie, otherwise forget it. Debbie Rochon appears in a cameo. Varsity blood dvd is going to be released by Image Entertainment on the first half of August.
RANK: 5/10
Regista/Director: Jake Helgren
Cast: Lexi Giovagnoli, Wesley Scott, Debbie Rochon, Natalie Peyton, Blair Jackson, Elyse Bigler, Melody Herron, Jesse Ferraro, Kiarra Hogan
Usa 2014
Posted in Horror by Giulio De Gaetano on August 3rd, 2014 at %I:%M %p.