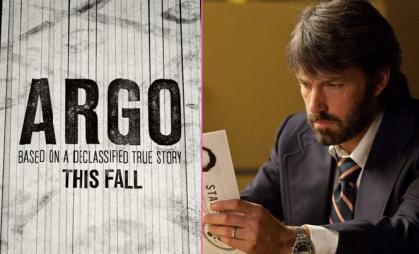 Following amazing movies as Gone Baby Gone or The Town, Ben Affleck gets back the camera again and shoots a drama-thriller: Argo. Based on true events, Argo is about a six american soldiers in Iran rescue mission, through a dramatic scheme, invisible to the world outside. Argo will be released on theatre on October 12th.
Trailer is available here.
Posted in Cinema and News by Giulio De Gaetano on May 20th, 2012 at %I:%M %p.