RANK: 8/10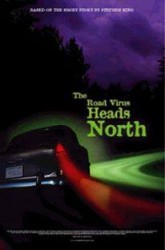 Stephen King's short story, The road virus heads north, was first published in 1999 in 999 Anthology. In 2002, it was published in King's short story collection: Everything is eventual.
King himself has said he is a personal fan of "moving pictures" type stories (like in the TV series Night Gallery which starred Roddy McDowell). He has also said that the story was inspired by a painting in his house that only HE loved, everyone else in the family hated it. This Dollar Baby film adaptation was directed by Dave Brock, and the screenplay by his sister, Rebecca Brock, and filmed on location, near to where they lived in West Virginia, on a $10,000 film budget. Dave used locals, and some of the local businesses to cut costs. It was released on May 10, 2004.
The film later would be nominated for the Student Academy Award, by the Academy of Motion Pictures Arts and Sciences, in 2005. It would go on to play with other Dollar Baby,and other short films across the country at film festivals.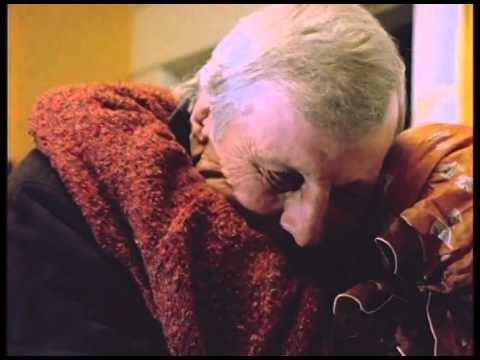 The story of The road virus heads north, begins with a retired writer, Richard Linnell, who purchases a very creepy painting at an estate sale, he then suffers from nightmares as he continues his road trip from Boston to Derry, Maine. As his journey continues, the painting itself changes along the way, with graphic and disturbing images. Several people die along the way, for the painting is cursed and has its own violent, scary back story. Once Richard arrives to his destination, clues have been revealed, and the final outcome is not always a pretty one.
Dave Brock brings his story to life with his own take on this eerie tale, that leaves you scared, and keeps you guessing all the way to the very end. Well acted, disturbing images, and a respect to King's original text, Dave brings new life to the tale.
I enjoyed this adaptation, and can see Dave Brock is not only a fine director, but a true visionary, and I look forward to his next Stephen King adaptation, Woman in the room.
RANK: 8/10
Regista/Director: Dave Brock
Cast: Dennis Dalen, Dolores McDougal, Matt Brock, Alan Christy
Usa 2004
Tags: Dave Brock, Rebecca Brock, stephen king adaptation, Stephen King DOLLAR BABY, The road virus heads north, The road virus heads north review
Posted in Uncategorized by Tony Northrup on August 14th, 2016 at %I:%M %p.