RANK: 7.5/10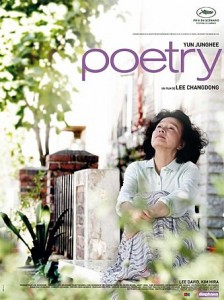 A body silently floating along a river, the placid life of Mija hurt, inseparable family connections making a hole in the alzheimer veil because of their deep and painful love. Girl's suicide wafting like a ghost through the Mija's grandsoon room, a shadow swalling and beating the old woman from the inside. Even in her fake imperturbability.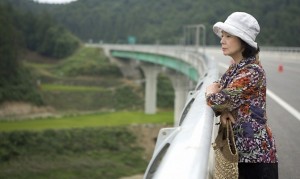 Gentle and decorous fresco transmigrating images on sequences as ink on paper draw poetry lines. Thanks to a poetry pattern that Lee Chang-dong paints a piece of province rotting in single pieces of its citizens and pieces together in the final lines written by Mija. Poetry is a delicate film, built on silence and on emotions that can let the human being discover the meaning of a simple object, perceive his own body and let resound on himself the pain as a sounding board.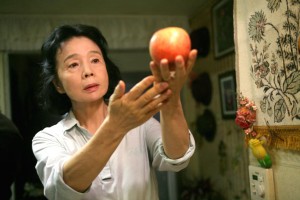 Perfectly acted by Yu Junghee, this korean movie let the mind fly to sweet and delicate moments of Takeshi Kitano's A scene at the sea as the time ellipse written by Kim Ki-Duk. Music is the great absent, subjugated to environment sounds, Mija's breath, sound of running water closing this little big movie, remembering how nature can embrace every form of pain, dragging away from the source … where echo the hope of who's able to stare at the horizon.
RANK: 7.5/10
Regista/Director: Lee Chang-dong
Cast: Yu Junghee, Lee David, Kim Hira, Ahn Naesang
South Korea 2010
Posted in Cinema and Film and Far-east by Giulio De Gaetano on January 29th, 2012 at %I:%M %p.