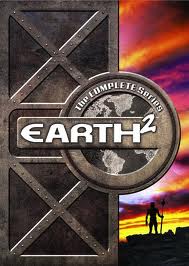 Earth 2, the epic sci-fi series created by Steven Spielberg's Amblin Entertainment – a bona fide lost sci-fi treasure – is finally making its way to DVD in the UK, almost 20 years after it first aired on TV screens to great acclaim from fans and critics alike.
This rarely seen classic will make its DVD debut at last courtesy of Mediumrare on 28 May 2012. Earth 2 The Complete Series boasts a fantastic, stellar cast that includes Tim Curry, Virginia Madsen, Terry O'Quinn and Deborah Farentino.
Posted in Cinema and News by Giulio De Gaetano on April 17th, 2012 at %I:%M %p.