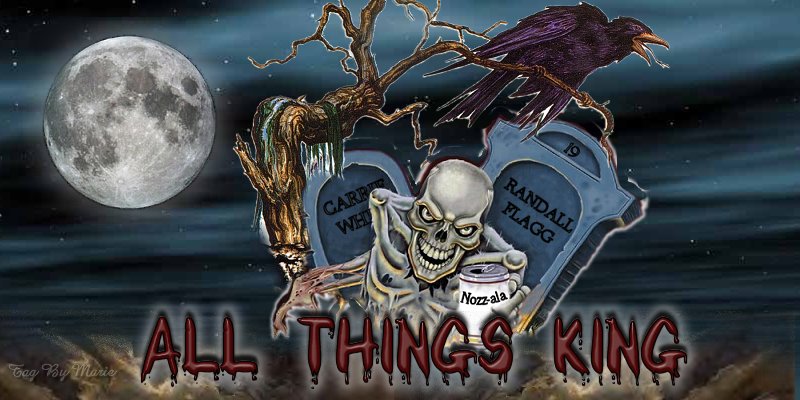 A new King of Horror's facebook page was born by the hands of Tony Northrup: All Thing's King, the Stephen King Fan Page. This fan page brings it to you hot off the slab! .
Here, we will talk about and share everything from books, stories, movies, TV, Exclusive Stephen King news updates, products, tattoos, personal retrospects, photos, art, trivia, and anything else we can fit in. This is a fun page that will make you feel right at home if you are a true King fan or just a beginner. We welcome everyone with only three friendly rules:
(1)treat your fellow members respectfully
(2) Keep the drama at the door
(3) HAVE FUN!!!
You will find all kinds of fun features as well as new ones. Interviews with celebrities, and contests. We offer you the Best & Latest of Stephen King and we hope you enjoy our page. We may be small now, but we will "Stand & be true" and always "remember the face of our Fathers" here at All Thing's King!!! SO, jump in the convo TODAY!!! Like Mother Abigail says: "We're ALL friends here!" and of course.. "LONG DAYS, PLEASANT NIGHTS!"
Posted in Literature and News by Giulio De Gaetano on August 25th, 2012 at %I:%M %p.