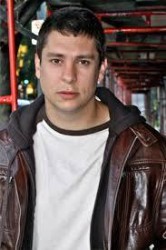 This time, our "Dollar Baby" comes from a young filmmaker who is a boxer and trainer, but when he's not in the ring he's behind the film camera making his stories come to life. His contribution to the "Dollar Baby" film program is King's short story, Strawberry spring and his name is Doveed Linder.
Doveed was born on September 7th and from the great state of Missouri. He graduated from Ladue Horton Watkins High School before going off to college. He later got into the world of boxing. He started his career literally walking in off the street into a gym and got right into the ring. Learning on his own, he later agreed to teach young kids how to box and by doing so a few times a week had his gym fees waved in exchange. Six days a week, he practically lived at that gym he was so dedicated. Three years later, he moved from St. Louis to Los Angeles. He started teaching a TAO class two times a day. He is very dedicated to his clients and believes in them if they believe in themselves. He gives 110% as long as his clients do the same. He truly cares about people, very dedicated, and passionate about his work.
In between all of this, he got into the film world. Making short films since 2001, Doveed directed films such as; The Tall Tale Heart, The Ice Cream Man, The Basement Room, Defiance, and a Stephen King "Dollar Baby", Strawberry Spring. He writes, directs, produces, and occasionally acts. He currently is working on The Box, a "Twilight Zone"-type film about four stories revolving around a mysterious box.
(Q.) Out of all the Stephen King short stories, what attracted you most to this one?
"Strawberry Spring" was actually the first movie I ever made. I shot it on 8mm film in 1995. It was a project for film class. I re-made it in 2001, because at that point I had access to better equipment, I had matured as a filmmaker, and I wanted to see what I could do with it. I was (and am) attracted to this story because a lot happens in a short period of time. It's almost like a novella that only lasts ten pages. This story reads like a movie. When I read it, I can see the scenes in my mind. With the fog that is described in the Stephen King story, I saw an atmosphere that I wanted to create. Basically, "Strawberry Spring" is a very visual and thought-provoking story, which is why I think it makes for good cinema.
(Q.) What changes did you make to make this your own as opposed to King's original text?
The biggest change I made is that I told the story in present tense, opposed to telling a story that happened several years before. I chose to do it this way, for starters, because I wanted to avoid making a "period piece". If I talked about events that had already happened, I would have to make sure all of the cars, clothes, etc. were accurate for the early 90's, or even accurate for the 1960's, which is when King's story is set. I also think there's a certain tension that exists when you're telling a story in present tense than telling a story that already happened. Because of the choice I made, there is a scene in the movie between the Narrator and his father that wasn't in King's story. In the movie, the dialogue between the Narrator and his father leads to the Narrator thinking that something unnerving might be in his trunk. In King's story, the Narrator is reading a newspaper article (with his wife in the next room) when he has the same thought. The father/son scene gave me a chance to make it a little more visual, but the idea is pretty much the same.
(Q.) So many Stephen King fans want adaptations to be as close to the book as possible, how do you handle the pressure to keep the fans happy?
As a filmmaker and as a fan of Stephen King's work, I want the same thing as the audience. So, I made the movie with the intentions of satisfying that personal need, just as I wanted the viewers to be satisfied. When making an adaptation, I think it's more important to capture the feeling of the story, more than it is to follow every plot point that exists in the original written material. There could be certain events in a Stephen King story that work very well, but if you try to craft them into the movie, it just doesn't fit. So what it comes down to, in my opinion, is that if you have a story that makes you think, you want the movie to make you think as well. If you have a story that's creepy, you want the movie to be creepy, too. It's about the emotion you generate, not necessarily the specific plot points.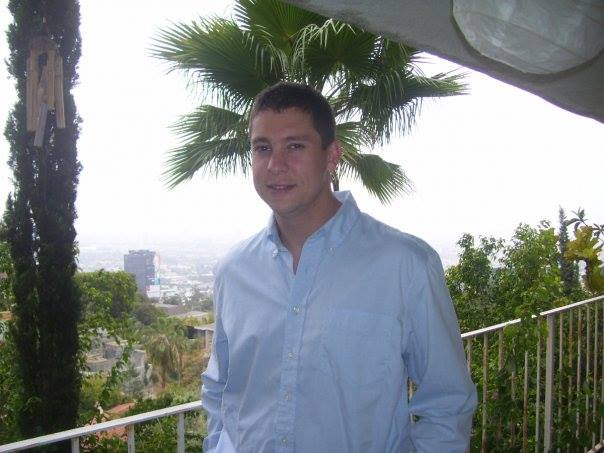 (Q.)What was your main goal you wanted to achieve about this film?
When I first started making this movie, I had just finished production of a feature film and I was anxious to get back on the set and make something else. I was doing it for the love of the craft and no other reason. But after a while, I developed a vision for a Stephen King anthology. I wanted to make a feature film consisting of five of his short stories. The name of the movie was to be "The Reaper's Image", which is a short story from King's "Skeleton Crew". The mirror from "The Reaper's Image" was to be something of a bridge from story to story. I wanted for "Strawberry Spring" to be an example of what I was capable of in hopes of getting the rights to make "The Reaper's Image". I went so far as to write the entire screenplay for the proposed movie which I sent it to King, along with a VHS of "Strawberry Spring". After a year of trying to get a response, King's assistant eventually told me that he had denied my request. A couple of years ago, ironically, I read that a filmmaker was in the early stages of developing an anthology based on King's work entitled "The Reaper's Image". I'm sure it's pure coincidence, but I was shocked to read that. As a fan, I'm really looking forward to seeing it!
(Q.) Where were the school scenes filmed and were there any difficulties filming on location such as that?
We shot on the Washington University campus in St. Louis, MO. I called the main office and was referred to a woman who is in charge of making decisions regarding projects like mine. She was absolutely spectacular. She did everything she could to make the experience as smooth as possible and she even let us wave the location fee!
(Q.) Was there any particular reasons for the film to be just little over 6 minutes and were there any scenes you would've liked to completed that didn't make it in?
I did not make the movie with a running time in mind. It just happened to be six minutes. I shot everything I set out to shoot. If there was a scene that didn't make it in, it was because I felt that was the best decision. If I made the movie again today, I would probably do a few things different. One thing I would do is make it gorier! At the time I made it, I wanted to keep it light and whimsical. But the subject matter is so brutal and I think I should have gone for the jugular just a little bit more.
(Q.) What is your greatest moment so far with the success of Strawberry Spring?
"Strawberry Spring" was accepted into the Cinematographers Showcase, which led to a screening at the Cannes Film Festival. That was a great time and I felt a tremendous sense of pride. While at Cannes, I was passing around trailers of a feature film that I had just made. A sales agent picked it up and they went on to sell the film to Lionsgate. So, the showcasing of "Strawberry Spring" proved to be beneficial in a number of ways.
(Q.) What Stephen King story would you like to adapt on a large scale?
If I was given the opportunity to adapt King's work on a larger scale, I would love to make an anthology consisting of about four of his stories. I love anthologies like "Creepshow", "Cat's Eye", "The Twilight Zone", "Sin City", etc. I think a line-up of four short stories by Stephen King could be a tremendous thing. One of the stories I would like to include, believe it or not, would be "Children of the Corn". As a movie, that's a story that I believe should be told in 25-30 minutes. In my opinion, it just doesn't work as a feature. When you try to develop it into a 90-minute piece, it takes away from the mystery of King's story. At this point, however, I'm not so sure it would work as a short segment, because of the fact that it has been made into a feature so many times. It's a very well known story and it may have run its course. "One For the Road" and "Mrs. Todd's Shortcut" would make for good short segments as well.
(Q.) Final question, What's next for Doveed Linder?
I am currently in production on my second feature film, which is an anthology called "The Box". It's four stories surrounding a mysterious box, which is the link from story to story. It's of the sci-fi genre, similar to "The Twilight Zone". When I'm finished with that movie, I want to go on to the next feature right away. I want to explore different subject matter and different formats, not just anthologies of the strange and bizarre. I have a script ready to go for a crime drama, but who knows? I'm just looking forward to staying busy as a filmmaker and doing what I love to do.
And there you have it, another exclusive "Dollar Baby" interview. I want to thank Doveed for his time to do this interview and giving me this opportunity. I wish him much in his future projects.
Posted in Interviews by Tony Northrup on June 3rd, 2014 at %I:%M %p.