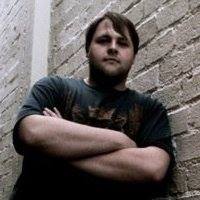 Rodney is a 32yr. old filmmaker originally from Pittsburgh, PA. When he was younger, he took filmmaking classes in High School at Pittsburgh Filmmakers. He loved it so much, he wanted to instantly pursue his filmmaking career and education. He applied at the New York Univ. Tisch School of the Arts, but unfortunately didn't get in the first time around.
He then did a year and a half of college at the Univ. of Pittsburgh and later transferred to NYU. Rodney graduated with a BA in Film & Television. While in college, he made lots of Short Films, but the most successful were Echoes based on the Short Story by Lawrence C. Connolly. Umney's Last Case based on the Stephen King Short Story from his book, Nightmares and dreamscapes was Rodney's final project for the Advanced Film Production class.
His film, Umney's Last Case was nominated for Best Short Film of the Year at NYU's First Run Film Festival. He also won awards for editing, cinematography, and directing. After Rodney graduated, he moved to Los Angeles, CA. where he currently lives. He has currently been writing scripts and working on finding a good low-budget script to direct as his first feature film.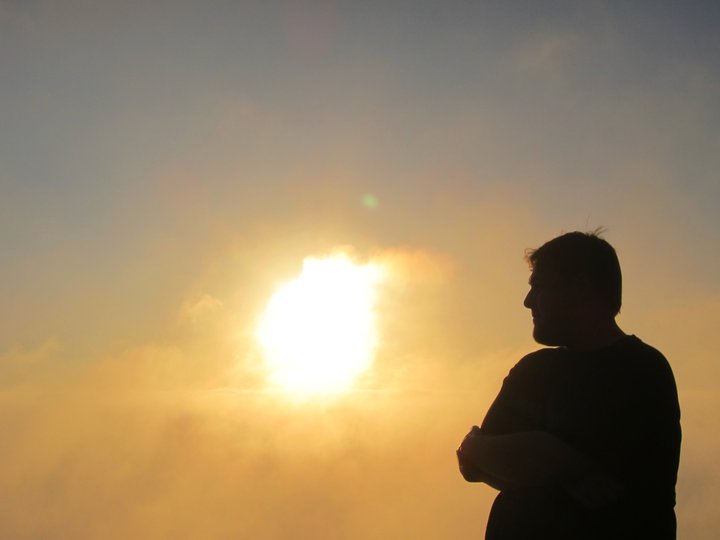 (Q) Out of all the Stephen King short stories, what attracted you most to this one?
(A) Out of all the short stories, I liked "Umney's Last Case" because it was very different from most King stories. It wasn't horror. Everyone knows Stephen King for his horror stories, but not so much for the other things he writes. Also, I liked that it was set in the 1940s, and I thought it would be a fun challenge to try to recreate that period on film.
(Q)There was another Umney's Last Case short film in the television series, Nightmares & Dreamscapes with William H. Macy. How did you want to approach your story that was different from that version?
(A) To be fair, my version of Umney's Last Case was finished before the one done with William H. Macy. I got the rights shortly before TNT picked them up. So really, my film had already been finished and screened for audiences when I saw the version with William H. Macy on TV.
(Q)So many Stephen King fans want adaptations to be as close to the book as possible, how do you handle the pressure to keep the fans happy?
(A)Being a King fan myself, I know how annoying it is to see someone adapt a favorite story or novel and make too many changes. When I was adapting "Umney's Last Case," I wanted to stick to the original story as much as possible. I really loved the story, so I wanted to make that as a film. A lot of the dialogue is lifted directly from the story. I even shot a lot of stuff that's in the story that had to be edited out for time, like the scene with Bill Tuggle, and later with the two painters in the hallway. We shot all that stuff, including longer scenes with Peoria Smith and Samuel Landry. However, the running time was like 28 minutes, and I needed to get it under 20, so that stuff had to go. It was hard, because I really loved a lot and wanted to accurate to the story, but sometimes stuff just has to go. Another change I made was the addition of Candy Cain as a character. In the story, she just leaves a note for Umney, but I thought it would be more visual to see her leave. Plus the film badly needed a female presence. I also wanted to keep the little title cards that break the story up into segments. I tried to keep them as close as possible to the story, but after editing some things needed to change. I couldn't call the one section "Vernon's Cough" because we cut out all the coughing. And the "Of Painters and Pesos" had to go, because again, all that stuff got left on the editing room floor. Finally, in the book, Umney and Landry look the same. For budget reasons I just couldn't do that, so I used two separate actors.
(Q)What was your main goal you wanted to achieve about this film?
(A) The mail goal I wanted to accomplish with the film was to make something professional. I wanted people to watch it and feel like it was a real film, something you'd see in a movie theater, just shorter. I wanted people who knew the story to like it, as well as people who had never heard of it. That's the real trick: entertaining the fans and non-fans at the same time.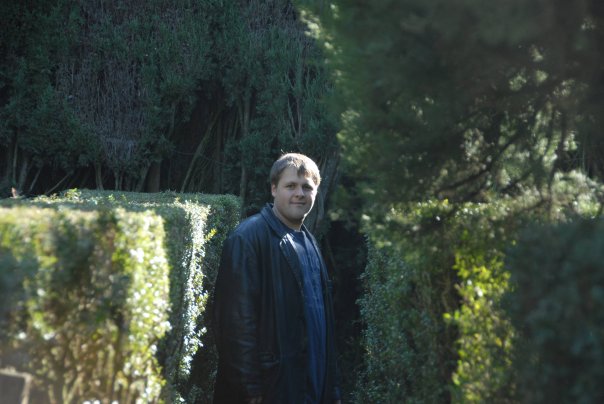 (Q)What is your greatest moment so far with the success of Umney's Last Case?
(A) Honestly, I've been honored by how many people get in touch and ask to screen it at their Dollar Baby festivals around the world. When I made it, I never would have believed that 7 years later people would still want to watch it. Also, I've had many people tell me that they prefer my version to the William H. Macy one. It's a huge honor to have a serious King fan tell me that they like my little student film over a big budget production like that.
(Q)What Stephen King story would you like to adapt on a large scale?
(A) If I could adapt one King story on a large scale, it would be The Dark Tower. I would do it as a trilogy, and it would be the coolest thing you've ever seen. However, since Ron Howard is working on that, it seems unlikely at the moment. So my second choice would be "The Jaunt."
(Q)Final question, What's next for Rodney Altman?
(A) What's next? Well, I have several projects I'm working on. I have a TV pilot that was recently a finalist at the Austin Film Festival, so I'm shopping that around. I have a couple features I'm developing, and hopefully I'll end up directing one as my first feature. I'm always on the lookout for a good script. So if anyone has something they think I'd be the right director for, they should get in touch. And if Ron Howard ever gives up the rights to The Dark Tower, I'm going to try for that!
To see this film or any of the "Dollar Baby Program" films, please check out "Dollar Baby Film Fest" fan page on Facebook. 'Like' the page and receive all the latest news of all future Stephen King "Dollar Baby Program" films. I want to thank Rodney Altman for taking the time from his busy schedule for this interview and his time. And show your support to the "Dollar Baby" films today.
Posted in Interviews by Tony Northrup on November 19th, 2013 at %I:%M %p.