RANK: 6.5/10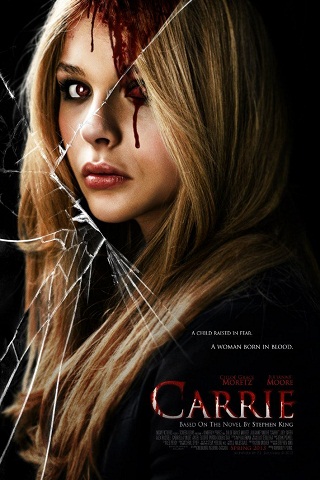 When I was growing up, there was one thing you could bet on in the month of October: Horror movies at your local movie theater. We couldn't wait to see the next sequel of either Friday the 13th, Halloween, or Nightmare on Elm St. It was the 80′s, they were silly cheese, but they were a lot of fun. Over the past several years, the pickings for horror films in October have been getting slim. This year is no exception. There is only one horror film out this month and it's a remake. A remake of a classic tale from Stephen King about a young girl with special powers that is known the world over by one single name: Carrie.
Stephen King, the Greatest Horror and Storyteller of our age, worked as an English teacher at Hampden Academy when one day he got a phone call. He knew it was one of two things, either their child was sick or he had sold the rights to Carrie. In 1974, King's first novel was on the shelves taking the book world by storm. He would write many books thereafter and become one of the most successful writer's ever. Carrie has been a book, a film in 1976, a Broadway Musical in 1988, a sequel in 1999, a TV movie in 2002, and now in 2013 a remake. This is the first King film in theaters since 2007′s, The Mist. And it is the first theater release film remake of King's works. In a generation where remakes are coming out right and left, there are more misses than hits. Carrie is in the middle.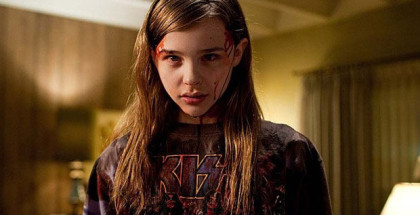 The story in the remake is basically the same as it's original version which is; a young, innocent, shy girl named Carrie White (played by Chloe Grace Moretz), is picked on, put down, and an outcast to the world and her classmates. Living with an over religious mother, Margaret White (played by Julianne Moore), who protects, hides, and brainwashes Carrie with her beliefs, quotes, and hymns from the Bible. At school, Carrie has her moment into womanhood while showering in the gym's locker room, scared and unsure what it is since it has never been explained to her. Her bully classmates make it a horrible experience and as punishment they all get detention. Failure to do so means no Prom tickets. Sue Snow (played by Gabriella Wilde), feels bad for Carrie and has her boyfriend, Tommy Ross (played by Ansel Elgort), to ask Carrie to the Prom. From there, Carrie's enemies plan a practical joke beyond words with an outcome that would terrify anyone to death. Carrie has special powers that bring her enemies to justice and the innocent shy girl becomes a vision of pure terror.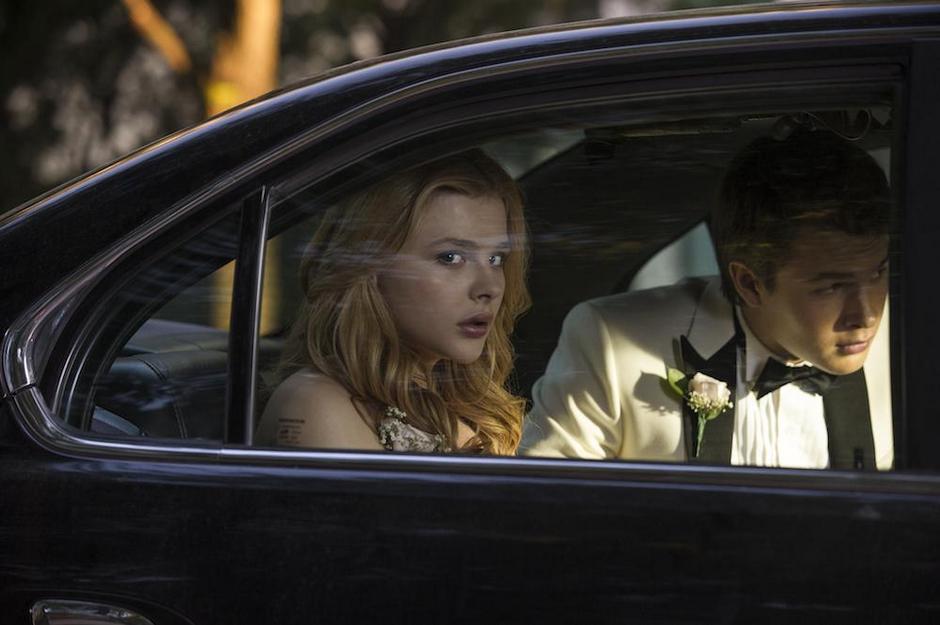 It is hard to not compare this updated version to it's original. Brian DePalma directed the first Carrie making Sissy Spacek a world class star. For me, I felt this version was a let down not by the story, but by the performances. Julianne Moore acted more like an abusive mother than a crazed over religious psycho like Piper Laurie's performance in the original. Nancy Allen as Chris was more like a true bully as opposed to Portia Doubleday who acted and looked like a Linsay Lohan wanna-be. The gym teacher acted more like a student than Betty Buckley's version, Gabriella Wilde as Sue was ok, and some of the other characters didn't quite pull off like the original. What I did like was how Carrie learned, studied, and acted out many times (or practiced out) her newly discovered power of being telekinetic. And I liked Chloe's performance as Carrie, she was really into the role and performed it with her own twist that made Carrie turn from a bullied/scared/and she girl to a "not gonna take it anymore" force to be messed with.
I, personally, am very familier to this story, so I wasn't scared and I know it was aimed at today's generation, but it felt more like a teen show off of television than a horror movie. I have always personally felt sad for the character "Carrie" herself because she was a girl that had a lot going on. She was bullied, alone, shy, unaware of the ways of a young woman, living and scared of a mother who was beyond crazy, given a power she didn't understand or know how to control, innocent, and yet in love for the first and only time in her young life and then turned into a form of terror that she didn't asked to be. They made her that way, she didn't want to end up that way. At the very end, we see that change from scared young girl to terror to just a innocent girl who just wanted to be loved and part of the world. Although the surprise ending isn't all it lives up to, I felt Carrie (2013) was decent enough, but not anything overly exciting.
RANK: 6.5/10
Regista/Director: Kimberly Peirce
Cast: Chloë Grace Moretz, Julianne Moore, Gabriella Wilde, Portia Doubleday
Usa 2013
Posted in Horror by Tony Northrup on October 25th, 2013 at %I:%M %p.