RANK: 5/10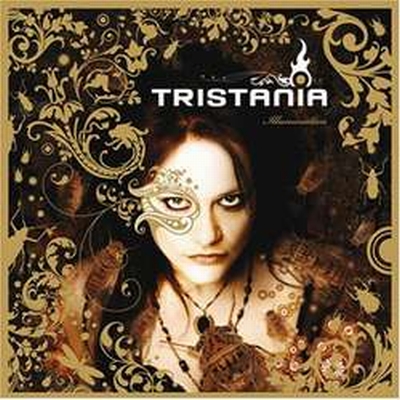 Ne è passata di acqua sotto i ponti del gruppo norvegese, la magniloquenza gotica dei primi capolavori (Widow's weed e Beyond the veil) è andata quasi totalmente perduta in seguito allo split col precedente mastermind Morten Veland (in forza ai Sirenia), la virata pseudo-elettronica intrapresa da World of Glass in poi ha suscitato più in un dubbio, ma chi sono i Tristania oggi?
Iniziamo subito col dire che le atmosfere malinconiche così egregiamente dipinte nei primi lavori poco si sposano con il mood elettronico-rock ora preferito, lo hanno capito anche i Tristania, finalmente, dopo Ashes e hanno preferito optare il perseguimento delle nuove sonorità a sfavore di quelle che li hanno resi grandi. Sicuramente rispetto ai lavori precedenti si è compiuto un passo in avanti grazie proprio a questo non tenere il piede in due staffe, tuttavia il disco non convince.
Ciò che non va è proprio la qualità delle canzoni, decenti si ma prive di qualsiasi spunto realmente accattivante, di una melodia che si imprime in testa e non si toglie più per mesi (ancora ricordo perfettamente l'assolo iniziale di violino di "A sequel of decay", datata 1999). Si susseguono una serie di brani mediocri (da "Mercyside" a "The Ravens") ammorbiditi da sonorità più moderne ma non troppo ricercate, spuntano brani al limite del pop ("Destination Departure" e "Lotus"), ci sono riempitivi totalmente inutili ("Down" e "Fate"), e qualche testimonianza opaca del passato che fu ("Sacrilege"). Un vero peccato che una band dal passato così importante si sia perfettamente amalgamata alla giungla di gruppi anonimi che affollano il mercato, solo l'ascolto dell'ultima traccia ("Deadlands") mi lascia sperare in un nuovo e sentito ritorno agli antichi fasti trasportati dalla voce e dal pathos della splendida Vibeke Stene.
Tracklist
1. Mercyside
2. Sanguine Sky
3. Open Ground
4. The Ravens
5. Destination Departure
6. Down
7. Fate
8. Lotus
9. Sacrilege
10. In the Wake
11. Deadlands
RANK: 5/10
Posted in Album and Gothic and Musica by Giulio De Gaetano on ottobre 4th, 2012 at %H:%M.