RANK: 7/10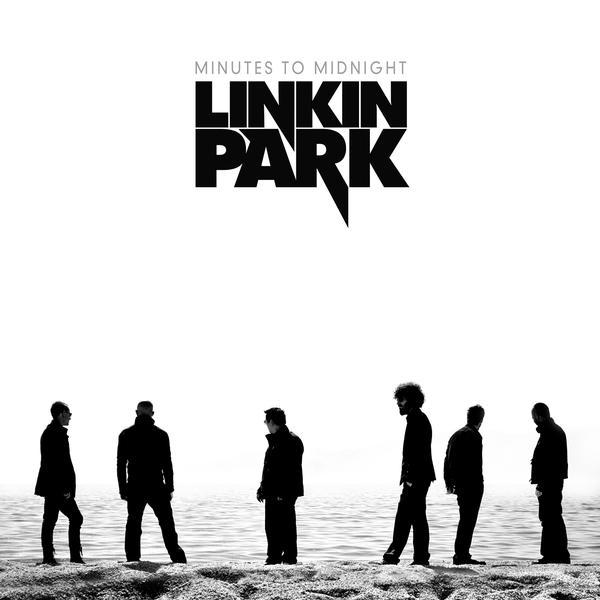 Dopo l'ascolto dell'acerbo Hybrid Theory, del sufficiente(mente commerciale) Meteora e tralasciando ampiamente il live in Texas, mettere le mani su Minutes To Midnight suonava come sorbirsi l'ennesimo pastrocchio commercialissimo dove solo alcuni episodi avrebbero potuto brillare di luce propria. Invece i Linkin Park hanno decisamente dato una svolta al loro sound.
Attenzione, non si parla di chissà quali magie o capacità tecnico/compositive rivelatesi improvvisamente, anzi il disco in questione probabilmente è il più ruffiano e sfacciatamente commerciale mai prodotto. Le canzoni hanno perso la verve nu metal, eccezion fatta per le trascinanti "What I've Done", "Given up" e per l'inutile "No more sorrow", virando verso territori più intimistici dove voce e piano si intrecciano su semplici quanto emotive ballate ("Leave Out All The Rest", "Valentine's Day"), dove echi degli U2 rimbombano nell'aria ("Shadow Of The Day") ed interessanti sperimentazioni, per la succitata band, si affacciano timidamente ("Hands Held High", "In Pieces").
Ripeto niente ma assolutamente niente di innovativo o trascendentale, semplicemente brani ascoltabili, catchy e piacevoli. Normalmente avrei stroncato un disco del genere tuttavia mi ritrovo ad ascoltarlo per l'ennesima volta sintomo o che mi sono rincoglionito (ma questo ormai è successo da molto tempo, prima che i Linkin Park si formassero) o che effettivamente la band è riuscita a creare un'interessante disco di rock intimista. Certo ci sono brani che definire riempitivi è un eufemismo ("Wake", "In Between", "Bleed It Out", "The Little Things Give You Away") data la loro totale inutilità, tuttavia la scelta stilistica non è criticabile in toto: se da un lato afferrerà una nuova fetta di pubblico dall'altro ne perderà una consistente fatta di giovani interessati maggiormente al versante nu metal. Per cui non è neanche così lineare parlare di ammorbidimento voluto per imporsi nuovamente sul mercato.
Insomma per i metallari più intransigenti da evitare come la peste, per chi invece vuole provare delle sonorità già ben rodate ma dalle melodie curate ed accattivanti, non avendo paura di imbattersi in un prodotto commerciale, questo Minutes to Midnight potrebbe rivelarsi una interessante sorpresa.
Tracklist
1. Wake
2. Given Up
3. Leave Out All The Rest
4. Bleed It Out
5. Shadow Of The Day
6. What I've Done
7. Hands Held High
8. No More Sorrow
9. Valentine's Day
10. In Between
11. In Pieces
12. The Little Things Give You Away
RANK: 7/10
Posted in Album and Musica and Rock by Giulio De Gaetano on giugno 1st, 2012 at %H:%M.