RANK: 6/10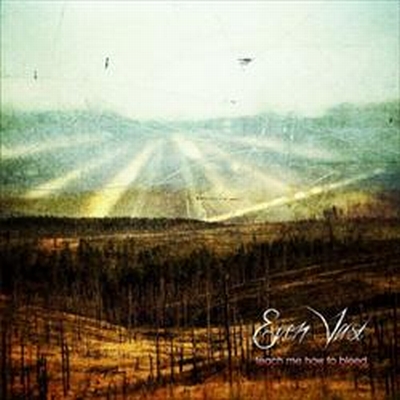 Nel 2007 gli italianissimi Even Vast cambiano etichetta (My Kingdom Music) ma non deviano il sound. I rimandi alla new wave anni '80 (Joy Division, Dead Can Dance, The Cure) sono preponderanti anche se serviti su una sezione ritmico-chitarristica di maggiore impatto, affacciandosi timidamente in lande darkeggianti ma raramente servendosene per dare vita ad un intero brano.
La produzione è adatta al genere proposto ma suona eccessivamente anni '80, rendendosi incapace di caratterizzare con una ulteriore smaltatura un genere che ha avuto un perché in quegli anni e che oggi ad un primo ascolto risulterebbe datato. Più che omaggiare tenterei di dare un lustro innovativo al formato, dipingendo nuovi colori (sonorità) sotto diversi punti di vista: la voce eterea e piacevole di Antonietta Scilipoti dovrebbe sforzarsi di non mantenersi su una unica timbrica magari osando di più, chitarra e tastiera dovrebbero avere momenti di fuga per illuminare maggiormente una a discapito dell'altra senza essere necessariamente amalgamate come i grandi del periodo new wave hanno insegnato, delle variazioni nel mood renderebbero meno monolitico l'impatto globale. Tutto ciò per evitare una eccessiva omogeneità di fondo che tende a stancare e rendere quasi indistinguibili le tracce una dall'altra, spingendo la band aostana a progredire verso nuovi territori.
Pregevoli in tale senso i continui inserimenti elettronici che ben si sposano alle atmosfere sognanti ed eteree evocate dalla musica e dall'artwork, oppure i brani più catchy che ricordano le ballate dei The Cure ("Breakaway", "For the things I care"). Molto sentita anche la cover dei Joy Division ("Love will tear us apart") che perfettamente si adagia alle altre composizioni, riassumendo indicativamente pregi e difetti di "Teach me how to bleed". Un lavoro valido ma derivativo.
Tracklist
Infected
Away
Limelight
Love will tear us apart
Breakaway
I do
About you
Misbecoming
For the things I care
Sleep
RANK: 6/10