RANK: 7/10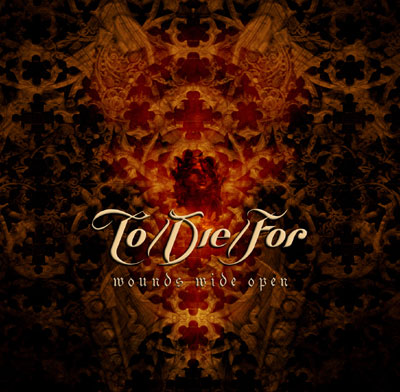 Ad un anno di distanza da IV, i finlandesi To Die For mantengono invariata la loro formula di gothic rock dalle tinte oscillanti tra il metal ed il pop. Le influenze provengono dalla loro stessa terra natia, seguendo la scia tracciata da gruppi come HIM, in primis, e Sentenced per gli aspetti maggiormente suicide metal, affiancandosi anche alle sonorità dei Charon.
Se "Sorrow" sussurra con dolci note di pianoforte il dolore che verrà narrato dalle liriche successive, la seguente "Wicked Circle" è la vera opener, delineata da ottimi cori, sapiente uso delle keyboards e chitarroni che suonano accordi aperti e distorti. La matrice ricalca molto l'attitudine gothic rock, seguendo tempi ritmati, melodie catchy in un calderone cupo ("Guilt ridden state") ma anche arioso ("Like never before" e "Liquid lies"): su quest'ultimo punto i To Die For si discostano dalle precedenti release, facendo pesare meno le atmosfere tristi della loro proposta. Non tutti i brani sono ispirati ("Under a velvet sky", "Scar diary"), ma sicuramente la band è riuscita a spostare la bilancia sospesa tra i brani riusciti e quelli inutili a favore del primo peso, salendo un gradino rispetto a IV, album flagellato da songs non all'altezza. Menzione particolare merita "The quiet room" cadenzata e triste al punto giusto, vi riporterà in mente i primi dischi (specialmente "All eternity") con quel sapore di gothic metal fine anni '90. In chiusura è presente una cover di Ozzy Osbourne "(I just) want you" non particolarmente entusiasmante ma in linea con l'andamento dei brani proposti più rock e tirati.
Con Wounds wide open i fan dell'ultima ora troveranno canzoni piacevoli, ben composte ed arrangiate, ma chi cerca un prodotto orientato verso il gothic consiglio vivamente di rivolgersi altrove; infatti i finlandesi, incanalati lungo la strada battuta da HIM, hanno anche seguito l'ultima svolta della succitata band pigiando il piede sul pedale del rock, lasciando scivolare le sensazioni  drammatiche e depressive che il genere richiederebbe. L'attitudine è cambiata.
Tracklist
01. Intro – Sorrow
02. Wicked Circle
03. Guilt Ridden State
04. Like Never Before
05. Under A Velvet Sky
06. Scar Diary
07. New Heaven
08. The Quiet Room
09. Liquid Lies
10. (I Just) Want You
11. Sorrow Remains
RANK: 7/10
Posted in Gothic and Heavy Metal by Giulio De Gaetano on febbraio 13th, 2013 at %H:%M.