RANK: 8.5/10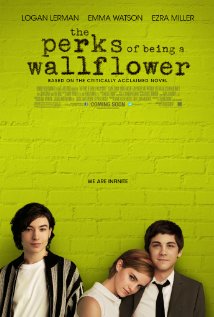 When I grew up in the 1980′s, I was raised on the "John Hughes' Generation" of teenage films. Films like Sixteen Candles, 'The Breakfast Club, Weird Science and Pretty in Pink. At times, it actually helped survive high school. Although I don't think there is just one secret to that part of growing up, but sometimes films help.
For me personally it was 'The Breakfast Club. It touched on so many topics and most were thing's that went through teenager's head's everyday, but were afraid to talk about them. A film I've recommend a million times to everyone. I thought there would never be another high school film that could even come close to being good or even better than The Breakfast Club … until now.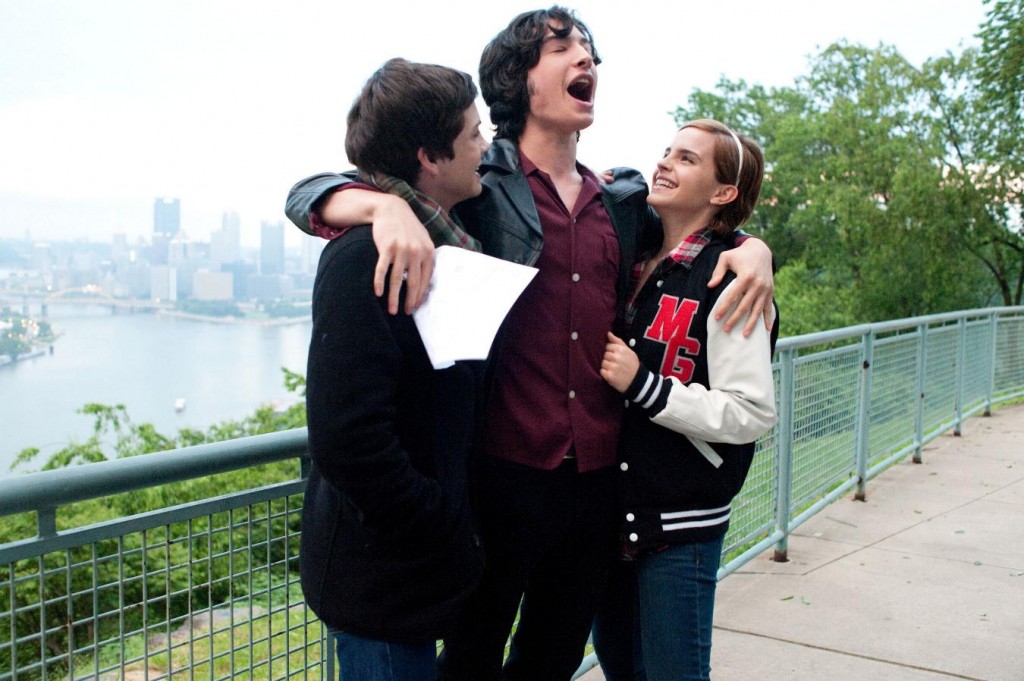 For this generation, it is the film The Perks of Being A Wallflower. It is based on the book written by Stephen Chbosky that take's place in Pittsburgh in the early 1990′s. The story is about a 15 year old teenage boy named Charlie (played by Legan Leman), who had just lost his best friend in middle school to suicide. Charlie has had a very tough time dealing with this and to help cope he writes letters to no one inparticular to express his thought's and feeling's. Summer is over and it's time to start High School. Charlie is an outcast, a loner, a loser, and has no friends because of this. He is quiet, shy, and keeps to himself. One day, tho, he start's a conversation with Patrick (played by Ezra Miller), a gay teenager who secretly spends time with one of the popular kids who happens to be a football player, but they keep it secret from anyone finding out. Patrick's close friend, Sam (played by Emma Watson), becomes Charlie's friend as well and slowly but surely Charlie becomes part of their group of misfit friend's who like to party, have fun, be silly, and act out parts of The Rocky Horror Picture Show at their local theater.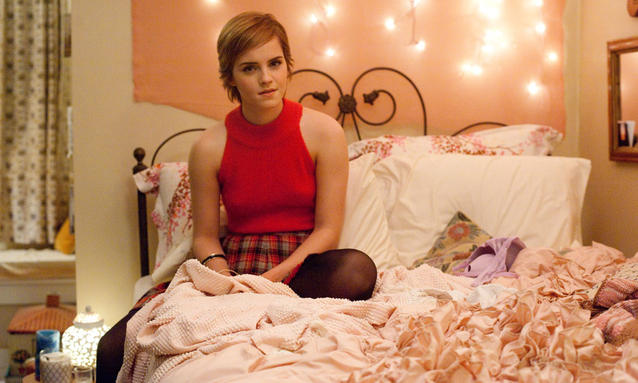 As the school year moves on, Charlie experience's thing's he only dreamed of, has a huge crush on Sam, and becomes the true Wallflower he really is. However, as the school year comes to an end, Sam and Charlie have a sexual encounter that trigger's something dark from Charlie's past and realize's it's the key to all of his mental illness. This film has some very dark topics, it's a slice of real-teenage life, and it is one of the best coming of age films I've ever seen.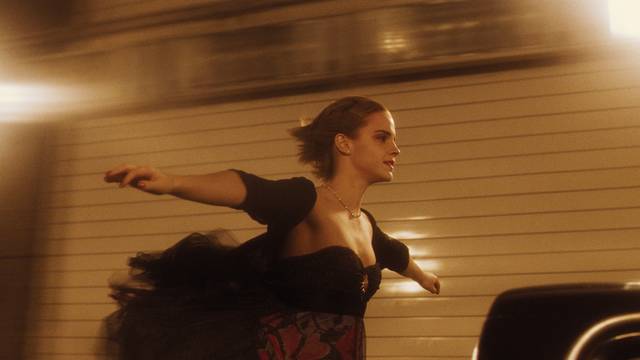 This film has some very serious tones and it is not for all young viewers, yet I can't help but recommend it for all pre-teens and teenagers that are going through the most difficult time of their lives. Being a teenager is tough, we all know that, but being a teenager at this particular time in history is very tough. There are so many temptations and serious topics like school shootings, guns, drugs, sex, and pure pressure, but also bullies and being bullied is at it's highest point it has ever been at which makes things even harder to deal with. A film like this not only show's us that "dark side", but also show's us that it's not all bad. You don't have to be that person the other kids want you to be, but who you want to be. You won't see those kids the rest of your life, so what difference does it make? Be yourself, be your own wallflower. I think people will relate to this film in many ways (young and old) just like we did in my generation with 'The Breakfast Club.
RANK: 8.5/10
Regista/Director: Stephen Chbosky
Cast: Emma Watson, Logan Lerman, Ezra Miller
Usa 2012