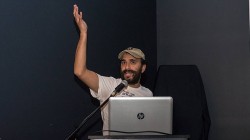 When we think of Stephen King, the universe he's created, we think of his many novels, short stories, film adaptations, and the nightmares! There is so much more to the King Universe however, with all the merchandising, numerous fan pages, and the many appearances this author makes, people continue to just love…Stephen King!
There's yet another aspect regarding Stephen King. The numerous books about King. Some of the most celebrated writer's of our time are so intrigued by Stephen King, some have written several books about him, and/or his works. Stephen Spignesi, Bev Vincent, Robin Furth, Andrew J. Rausch, and many others, have written amazing books surrounding the doings of Stephen King.
One such author is LEE GAMBIN. His interest in King has led him down a bit of a different path though, with two books released regarding the, "making of", a different viewpoint as you will see.
Lee Gambin's "HELL HATH NO FURY LIKE HER: The Making of CHRISTINE", is Lee's newest and second book regarding King's works. His previous publication is entitled, "NOPE, NOTHING WRONG HERE: The Making of CUJO', and has been in circulation since January of 2017.
I feel it is important to introduce you firstly to the author, and then give you a brief review of his new book, followed by a very informative and enjoyable interview.
Lee Gambin was born July 13, 1979 in Melbourne, Australia. Lee is an established writer, and author. He has written for various magazines such as, Diabolique, and of course the renowned horror magazine Fangoria, as well as other publications and webpages.
Lee is a true fan of films, television, pop culture, and cinema in general, especially from the 1970's and 80's. It was refreshing, and exciting for me to talk with Lee, as we seem to have the same enthusiasm for cinema, each of us growing up over the years frequenting our home away from home… the movie theater.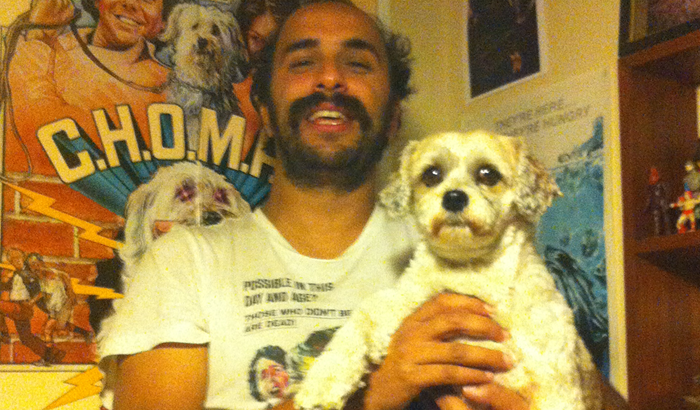 Tony Northrup – Let's begin with, "what was life like for you growing up in Melbourne Australia, and when did your love for movies, particularly horror, first begin?
Lee Gambin – I grew up in the Western suburbs of Melbourne, where movies were my life. I would watch everything from horror films to musicals, to Westerns to classic Hollywood stuff, to exploitation cinema. I would say that the most "meaningful" and "influential" movies I watched would have been the earliest stuff I saw as a kid. A lot of people seem to recall what they saw as teens as informative movies, not me. For me it was what I saw as a child. I was also extremely lucky enough to have a mother who loved horror also, therefore I was always allowed to watch these films – I cringe when I hear people say that they were not allowed to watch things as a kid, even though they had such vested love and passion and keen interest in them. It's a shame. I promote nourishing every child's passions because who knows, they may grow up to contribute to this world!
TN – You are a huge Stephen King fan, writer of two books about King's works (which we will discuss in a moment), what was your first introduction to Stephen King, and what is it about his writing that interest you so?
LG – My first introduction to King would possibly be seeing CARRIE on TV one night. Then seeing SALEM'S LOT, and being obsessed with both in an instant. As far as reading his works, that came a bit later. I found a copy of SALEM'S LOT in an abandoned house and collected it, read it in one night, and was absolutely spellbound. Then I started to read other works – CUJO, PET SEMATARY, etc. However, the film adaptations were earlier memories – reading the novels came later. I love his writing because he has a thorough understanding of character – he truly knows people.
TN – You've written for a variety of magazines, including the iconic, Fangoria. I grew up reading this magazine, and there is nothing like it! What was your experience writing for one of the longest running horror publications?
LG – I loved writing for Fangoria when Chris Alexander was the EIC. He is just a brilliant guy. A true movie lover. I was working at the Melbourne Theatre Company and I started to submit pieces to the online Fangoria, and got stuff published, but I was like "nah, I wanna be in print". Like you, I grew up on it, and have loads of issues, and I wanted to be in print. It would pretty much become my first "pro job". A joy to write for. Also, the fact that I was like "ummmm I don't cover new films…I do retro stuff thanks!", and Chris was all power to that!
TN – Your first book, WE CAN BE WHO WE ARE (2012), is about 1970's musicals. What inspired you to write a book about musicals, and why the 1970's in particular, and lastly, what is your favorite musical of all time?
LG – It isn't my first book. My first book is "Massacred by Mother Nature: Exploring the Natural Horror Film" which was about eco-horror movies. The musicals book would be the second. It was great to write that because it was a huge overview that spannedthe parameter of a decade. I chose the 70s because that is when cinema as a whole was changing. I don't have a personal favorite musical – there are way, way, way too many. I actually do not believe true movie lovers can have favorites. They know way too many movies, so how do you choose?
TN – You run "Cinemanics" a sort of video store/movie club, could you tell us a little more about that and how it came about?
LG – Haha. I wish Cinemaniacs was a video store!! It is a rep group that do monthly screenings. Started about six years ago and has kept going strong and healthy. It's heaps of fun but heaps of hard work.
TN – Your first book about Stephen King's works was, NOPE, NOTHING WRONG HERE: The Making of CUJO. Out of all of King's works, what inspired you to pick this particular book to write about, and what was the most interesting fact you learned about this book/film?
LG – I absolutely love CUJO. I think it's a perfect book and perfect film adaptation. I honestly think the pure love for the material drove me to write on it. I also am a big fan of animal-centric cinema, especially dog movies – so that helped.
TN – I had the privilege of recently reading your latest book, HELL HATH NO FURY LIKE HER: The Making of CHRISTINE. I will tell you, this was the most enjoyable and interesting "making of" book I have ever read! What did you love most about the book/film CHRISTINE, and do you think Arnie was more a victim of obsession or possession?
LG – That is so nice of you – thanks so much! It was one of the smoothest rides ever as far as writing goes. I love everything about the film – the look, the moodiness, the composition of each frame, the pace, the character dynamics and development, the character interplay, what it says about outsiders, obsession, romance, sex, gender, class…it is just superb. Arnie to me is pretty much a victim of both obsession and possession – he is such a beautifully written character and such an important member of a club I like to call the "tortured young men of cinema of the late 70s and early 80s", that seemed to thrive during the period in film -ORDINARY PEOPLE, THE WARRIORS, ENDLESS LOVE, AN AMERICAN WEREWOLF IN LONDON, FAME, TUFF TURF, THE WANDERERS et al, there was a whole cycle of these messed up young men.
TN – You did something very unique in this book that I have never seen before: you used lines from almost each scene in the film as "chapters" in the book. Did another book inspire you to do this, or was this your way of being a cut above the rest?
LG – I think it's something that really cements a structure, and when these lines are used to capture an entire scene, it really empowers the original writer's intent. I did this with the musicals book, and I did this with THE HOWLING, and CUJO too. It's probably now the Gambin-go-to! haha
TN – I really enjoyed the interviews, and you were able to get just about everyone in the film to be a part of this project. Who was the most difficult to get involved, and who were you in most awe of?
LG – The hardest parts was getting a lot more out of people than what they could recall…I would say that. I was in awe of everyone. Bill Phillips the screenwriter, was just outstanding, and same as Richard Kobritz. Alexandra Paul and Keith Gordon, are just two of the best people ever. John Carpenter has been so incredibly supportive and sweet, it is awesome. What a man. A true cinema lover.
TN – Personally, I LOVE behind the scenes fun facts about films. I love CHRISTINE! However, there were facts even I didn't know. What did you learn while writing this book that amazed you the most?
LG – Good question – possibly a lot of the casting ideas! Like William Forsythe as Buddy! That would have been interesting.
TN – I had the honor of meeting John Carpenter years ago and he was a great guy. While interviewing him, what was your impression of the legendary director?
LG – Just humble and warm and absolutely modest. Someone who does a superb job and lets the work speak for itself. It's funny, my first interview with him was for the musicals book about ELVIS, and he was so great to talk to about that – I feel that because it was that miniseries, and not something like THE THING or HALLOWEEN, he was more open and excited. But yeah, legendary guy and super generous.
TN – CHRISTINE is truly a "boy meets car" love story. Did you have a favorite car growing up? If so, what kind, and what happened to it?
LG – Ha! I don't drive!!! When everyone was getting their license in high school, I didn't! In fact, the first time I jumped in driver's seat and started to drive, cops pulled me up! My friend Hande Noyan was with me and she was in hysterics. It was her mum's car. Fucking hell.
TN – What are some of your fondest memories of the first time you saw the film, CHRISTINE, and did you ever think someday you would be writing a book about a Stephen King story? Also with King reboots on the rise, do you personally think they should reboot CHRISTINE?
LG – I saw it on Channel 10 as a kid and taped it and watched it over and over again. I fell in love with it straight away. Then I would rent the VHS of it all the time. And no, I never thought I'd write a book on it. I did however like some writing on the film from some critics, but I thought, much like CUJO, this thing needs an entire book dedicated to it. And no, there is no need for a reboot.
TN – How long was the process of the book from first typed word to final printing?
LG – Hmmm, this one was quick. I reckon a year and a half.
TN – What was the main goal you wanted to achieve with this book?
LG – To give it the love and respect it deserves, and to champion the work of the people who made the film.
TN – With two books about Stephen King's works under your belt, what are your thoughts on the man as a writer, storyteller, icon, and the wave of films, tv shows, adaptations hitting the big and small screen? Also , do you feel social media and fan pages are making King bigger and more in demand now, more than ever?
LG – He is amazing. An iconic and super important writer. His understanding of the human condition is what makes him so good. A lot of the adaptations have been great, and some not so great, but it's just going to keep going.
TN – You recently were a contributor to Andrew J. Rausch's new book, PERSPECTIVES OF STEPHEN KING. Tell us how you first met Andrew and how this contribution came about?
LG – I believe Andrew was another writer that I somehow knew via social media (that horrid but sometimes super useful thing!), and he started writing for me at Diabolique. He is an incredibly gifted scribe, and he also contributed some work for my upcoming book on TV sitcom ,Very Special Episodes. His book on Stephen King sounded interesting and because it was Andrew, I decided to contribute. From memory I mostly talk about King's impact on me growing up, and I recall writing about reading SALEM'S LOT for the first time, and how CUJO is severely underrated as both a novel and film adaptation.
TN – Are the fans in Australia any different than American fans, and is it harder to get King's books, DVD's or collectibles being so far away?
LG – Not at all. One in the same.
TN – Let me congratulate you on your recent nomination for the "Bram Stoker Award" for Book of the Year for your book, THE HOWLING: Studies in the Horror Film. What is your greatest moment so far with the success of HELL HATH NO FURY LIKE HER: The Making of Christine? Would you like to see this too nominated?
LG – Success is a weird concept. I was just drinking with friends and talking about this, and what I have come to truly believe, is that the measure of success is not about making money or winning awards, what it is instead, is actually being able to be in a position where you can help others out and offer them ins. For instance, I am truly blessed to be doing a lot of audio commentary work for bluray releases – a job I absolutely adore – and this is something that I have worked towards for a long time as a film historian and writer. Now, I get to share commentary gigs with friends who are fellow cinema scholars, so that is something! I love being able to do that. So I think that is a measure of success I respect. As far as the CHRISTINE book goes, I feel the most meaningful thing there is being able to champion and give voice to the work of so many extraordinary people who worked on the film!
TN – Lastly, If you could, what Stephen King book would you like to write about next, and what is next for… Lee Gambin?
LG – Well I am slowly – very slowly – curating a collected work of interviews from cast and crew of CARRIE….but next is a book about TV sitcom, Very Special Episodes. I have some great contributors, and that is going ahead, once again, slowly, but surely.
Tags: Lee Gambin, lee gambin interview
Posted in Uncategorized by Tony Northrup on March 14th, 2019 at %I:%M %p.