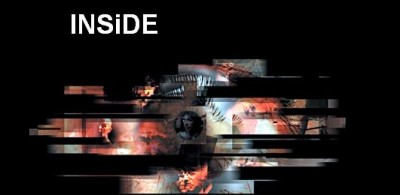 Inside is a short film directed by Trevor Sands. It begins with a young man by the name of Daniel who is being escourted down a long, gray hallway at a mental hospital. Sitting in a room across from a doctor, the room is full of actual people that represents the voices that are in Daniel's head, his mutiple personalities. Each one different than the other, everything from a little girl to an over- sized psycho.
The doctor tries to tell Daniel that he must control these personalities if he wants to pass his evaluation and be released from the hospital. The personalities begin to talk louder and louder until they begin to get out of control. With a quick order to stop by the doctor, all is better. Another doctor enter's the room and takes his seat in front of Daniel…
This was a very well done film that I found myself drawn into right away. I was curious to see just where it was going and how it would end. The surprise ending was unexpected and enjoyable. To enjoy a good story with an original twist, I recommend INSIDE.
SCORE: 9.5/10
Directed by: Trevor Sands
Cast: Jeremy Sisto, Reedy Gibbs, Michael Bailey Smith, Alexandra Brandl, Michael Cornacchia
USA, 2002