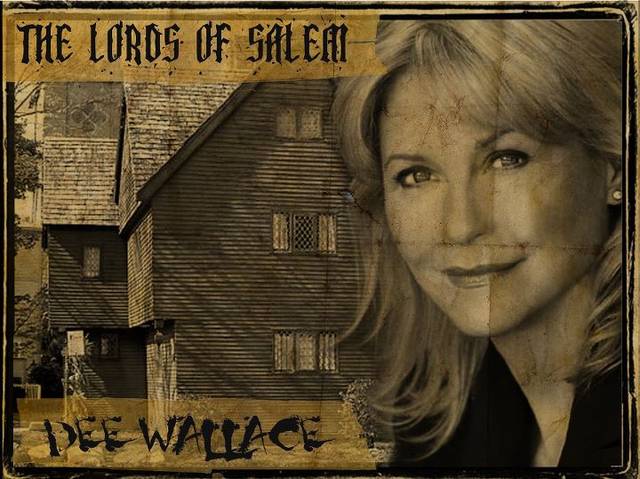 There were many a young, beautiful actresses that came to Hollywood in the late 70′s, and early 80′s to make it big in television and movies. Jamie Lee Curtis, Sigourney Weaver, Carrie Fisher, Karen Allen, Adrienne Barbeau, just to name a few. It was a young, beautiful, and innocent blonde beauty from Kansas, that took Hollywood by storm, and showed them that even the sweet girls can make it big. Her name? Deanna Bowers, but you know her best as the lovely, Dee Wallace. Dee came from the Midwest, Kansas City, Kansas, to be exact.
Born on Decembe 14,1948, she was part of a typical midwestern family. Her mother was a humble woman, participating in many church functions, even directing the church plays, inwhich Dee participated as a child. Dee later studied at the University of Kansas. It was the love of dancing and ballet that brought her into the entertainment field, eventually budding into a full blown career as a world renowned actor. Acting is not an easy profession to begin with. Dee's wholesome innocent looks, her blonde hair, and most importantly, her radient smile, were the attributes that got her roles firstly on television, and later boosted her to the big screen. All that, and she could act ! It was that, which brought her to her first role in the 1975 classic, THE STEPFORD WIVES.  It was in 1977 that Dee got a taste of the genre that would make her a true star of Horror/Slasher films, THE HILLS HAVE EYES. Later in 1979, it was the Dudley Moore/ Bo Derek hit,"10″.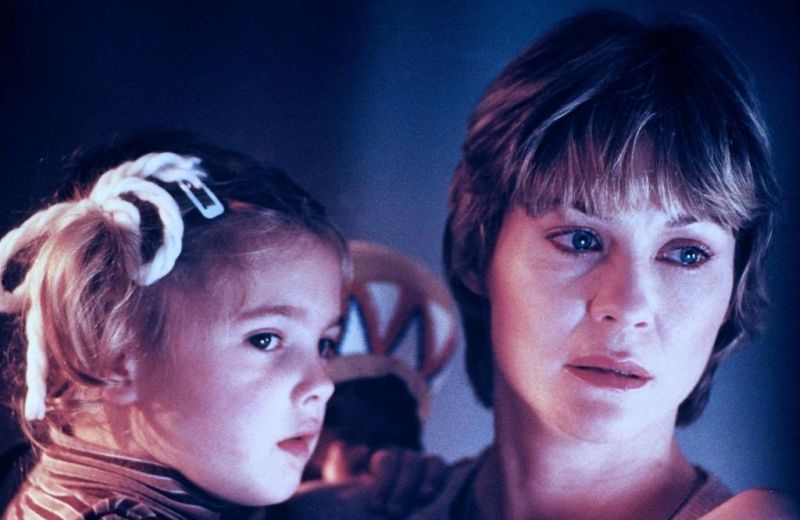 It would be a few years later though that Dee would become the newest, "Scream Queen", of the 80′s, with her first horror hit; that changed the way we look at werewolf films, THE HOWLING. Directed by Joe Dante, and starring her husband at the time, Christopher Stone, Dee played a newscaster who goes to a retreat in the woods,only to find it infested with werewolves. This film is known as a," Classic Horror Film", and a," Fan Favorite". However, it would be in1982 that Dee's most recognized role would come, as Elliot's mother in the mega blockbuster, E.T.,THE EXTRA-TERRESTRIAL. This film made millions world-wide, and has become one of the Top Grossing films of all Time. Dee's character Mary, was the divorced mother of three small children. When young Elliot befriends an alien who has crash landed on earth and just wants to, "Phone Home", Mary is the last to know, but falls in love with the cute little alien like the rest of us.
In 1983, Dee switched gears, and once again went back to horror films with husband, Christopher Stone, starring in the Stephen King classic tale of a rabid dog named CUJO. We never looked at St. Bernards the same way again. Even though Dee continued her lucrative film career, it was television that brought her to us on such shows as, TOGETHER WE STAND and THE NEW LASSIE. She returned to the big screen with such films as  FRIGHTENERS, which she notes as one of her favorite films. It was during this time she lost her husband and co-star, Christopher Stone, to a heart attack in 1995. During this most difficult time, Dee turned to writing, and through much soul searching, she moved forward once again. In the 2000′s, Dee did several projects, but it was her old friend horror/slasher films that she returned to in 2007, with the remake of a Horror Classic, HALLOWEEN. It was originally done by John Carpenter, and is still the ultimate slasher film, but it was rocker, Rob Zombie that decided to do a, "re-telling", of this hit film. It was much darker than the original, but during a time of remakes, this generation loved it.  Dee played Cynthia Strode, mother of Laurie, who is stalked by killer, Michael Myers.
Dee has several film projects in the works. Her latest upcoming release is another film by Rob Zombie, whom she credits as one of her friends, and enjoys working with. LORDS OF SALEM, which she plays a self-help guru, will be released later this year.  Dee has written books such as BRIGHT LIGHT, a life lessons book, based on her acting career, and how the business of acting has effected her life. Along with two other books about self-help, and self-healing, she is a renowned public speaker, and self-motivator. Dee attends Horror Film Conventions, taking pictures with fans, signing autographs, and has said she absolutely loves her fans! Dee is in love with life, and is much loved by family, friends, and of course all of us, her fans. Even though she is the star that is known as the original, "Scream Queens", it is her friendly smile, and postive attitude that shines brightest. As Dee once said, "When you find the joy, you have to share it" … and that's why Dee Wallace is such a class act. Here is my Exclusive, One-on-One interview with Dee Wallace.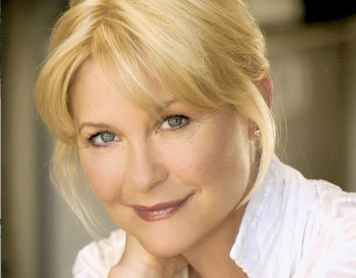 I understand that in the late 1960s you attended the University of Kansas, majoring in education. You then changed your direction. What was it that drew you to dance and drama, and how have they influenced your film career ?
I actually taught high school for a year. But I always had been interested in the arts. I began dancing very early, and was a soloist in two small companies. My mother was a wonderful community actress, and did a lot of the religious plays at church. I started out as baby Jesus and ended up as Mary. So it was all in my blood at a very early age—and in my genes! I have used my dance so much in my acting: my body just seems to move and take on a character naturally.
With nearly 90 films to your credit, mainly in the horror/sci-fi genre, which ones that you have worked in would you consider above and beyond the rest ?
Actually, it's closer to 130. The films I consider,"above and beyond"? That's a tough one. E.T. of course, and Cujo (my personal favorite), The Howling, Frighteners and I love a movie of the week I did called Texas Cadet Murders.
It is said that you specialize in horror roles, with your first role as, Lynne Wood, the mother of a family terrorized by a band of mutant canibals, in the 1977 cult classic, "The Hills Have Eyes". Do you feel that this was the film that paved your future as a ,"Scream Queen", or did that come later ?
No, I think the back to back performances of The Howling and Cujo was the real catalyst for that.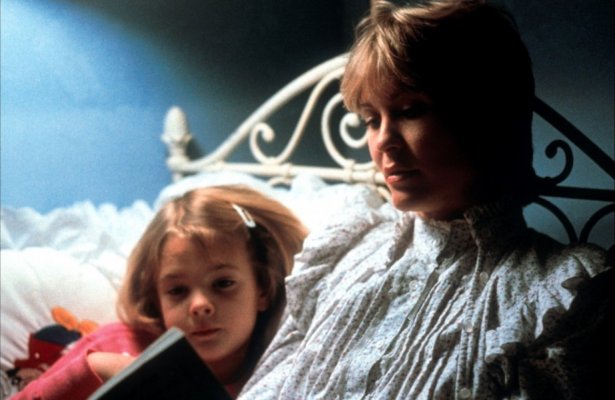 Many actors have their own techniques to prepare for an upcoming role. How do you prepare for a role ?
Basically, I don't know. And believe it or not, that is a well-studied technique. My mentor is Charles Conrad, who taught this empowering film technique of not knowing. It is based on high energy, and getting out of your head to really become the channel for the character. It is really exciting, and takes a lot of the fear of,"making the right choice", out of the equation.
Knowing that you have starred in numerous horror films, in nearly every situation, very simply Dee, "what frightens you" ?
Great question! Not being in control,(haha—which is what every horror film is about), and not having enough to take care of me and the people I love. It has haunted me from my very poor childhood for years.
In 1978 you appeared in a television episode of the series, "Lou Grant", as a prostitute. Your part caught the attention of director Steven Spielberg. This eventually led to you being cast in the role of Mary, the divorced mother of Elliot, Gertie, and Michael, in the phenominal film, " ET: The Extra Terrestrial ", in 1982. This was a departure from the typical gore fest films, and gave you the opportunity to work with Spielberg. Do you consider this to have been a pivital point in your career, and if so do you feel it allowed you more versatility as an actor ?
Actually, it caught the eye of Blake Edwards,who hired me for the part of Mary Lewis in,"10″. That was the beginning of ,"it all", as they say. Of course I think E.T. was a pivotal point in my career: it was a pivotal point in our lives!
This year marks the 30th anniversary of the classics film ET. Does this film still have an impact on you today, and if so can you share any outstanding memories you may have ?
I must have seen this over a hundred times now, and I am moved emotionally every time. It is a movie of truth and love, and what we all want to acknowledge within ourselves. I have so many life-changing stories about E.T. For example, when I was touring, a mother came up to me in tears. She had never heard her 10 year old autistic son speak. She took him to see the anniversary release, and in the car, he began reciting all of E.T.'s lines. Now for me, that is a witnessed miracle.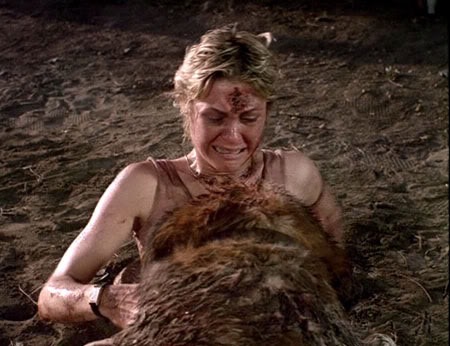 As I have mentioned, I am a Co-Adminstrator on the Stephen King Central fan page, and we had a contest inwhich we picked one question from one of our members. Our winner is Bridget Aleen Kenney, and she asks: "I was 11 years old when The Howling was released in the theaters. It was one of the first movies that really scared me, so it is a memorable one. I always thought the relationship between your character and the serial killer was kind of erotic. In the end it seems to me that he, "won", because you turned into a werewolf. How did you feel about it"?
Hmmmm … you felt it was erotic at age 11? Interesting……..But I think you point out the interesting underlying message of the film: the dangerous, uncontrolled energy is what excites us. When we, as people, go on, "the rollercoaster of life keeping the drama alive", we feel like the unleashed power of the werewolve/animal. It is that connection that keeps us imprisoned in the, "ride", of dualities and imbalance in our lives. As far as winning, Karen got her story out, right? … hehe!
Cujo, is alway a fan favorite on the," Stephen King Central", page. Some of us are wondering how physically and mentally demanding it was for you to have played your character Donna Trenton?
It was the most taxing performance I have ever done, bar none. Every scene you see was filmed 10-15 times, so you can imagine the emotional challenge of keeping up a performance like that. We were freezing and fighting the weather, working 13 hours a day. They treated me for exhaustion for weeks afterward and I am on adrenal supplements to this day!
In 2007 you appeared in Rob Zombies violent remake of the classic horror film, "Halloween". How do you feel about Hollywood's latest trend of remakes ?
I think most of them are slasher films, and not true horror films. A good horror film has a story that develops, and the characters you really care about. And Halloween fits into this definition. I love Rob. He is a creative genius and a really, really nice guy. I consider him a friend.
I understand you are working again with Rob Zombie, this time on his film, "Lords of Salem". What is it like working with Rob, and what can you share with us about this new film ?
I can share a bit about Lords of Salem. Obviously, it is about the Salem witches. But true to Rob, it is unique and a whole new perspective. He wrote the part for me of a kooky self help guru: a take on my real life profession of healer. Visually, it is one of the most beautiful films I have seen. Be sure to see it!
I have seen your new website, "I AM DEE WALLACE". It seems to be a very informative avenue for self enlightenment/ self awareness. What was the inspiration that compelled you to create this site, and share your wealth of knowledge on these subjects?
Like many of us, I hit bottom. In my book, Bright Light, I write about my career and experiences, and how I have been hurt/damaged by the biz. And then there was the death of Christopher. It broke me. I asked for a "way we could heal ourselves". That was the beginning of becoming the clairaudient healer that I am today. My specialty is discerning blocks in a person's energy and belief systems that keep them from being the most powerful force they can be. And the happiest. I now do private sessions all over the world on a daily basis over the phone.
I have read that you are in 11 film projects this year. Between filming, websites, seminars, books, and family, how do you fit it all in ?
I ask myself that often. The answer: I love what I do and I stay in the moment,. And when I need to stop, I do. I make sure to keep a balance in my life. I don't get tired because I love everything!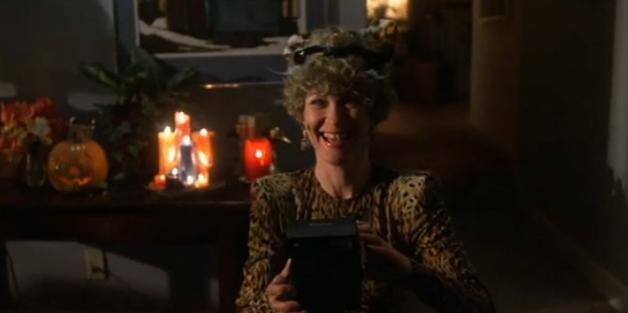 I want to Thank Dee Wallace for this opportunity and the giving of her time to do this interview with me. And Thank You to all my supporters. See you next time!