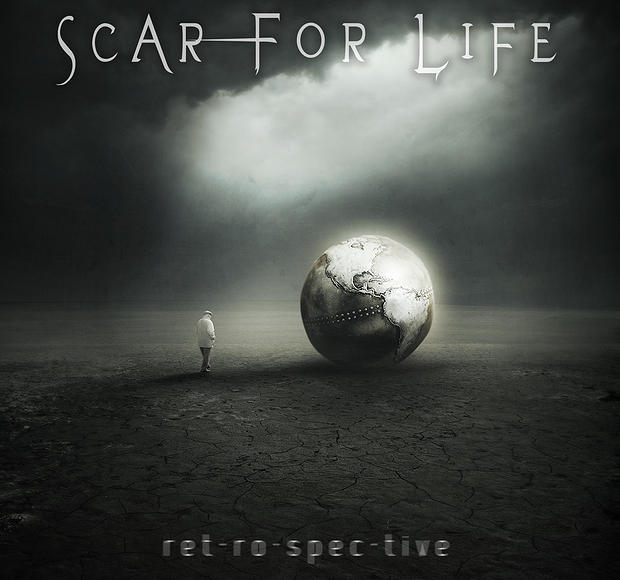 To celebrate 5 years, Scar for life released for free download a compilation titled Retrospective which contains 10 tracks + 1 new instrumental song. This piece (under the same name) was again written and mixed by Alexandre Santos, but this time drums were recorded at BandHouse Studios in UK by Rómulo Herédia behind the kit for the first time in SFL, guitarist virtuoso Neil Fraser (from Ten fame) and Sérgio Faria on guitar.
Also bassist extraordinaire Neil Murray (Whitesnake, Black Sabbath) contributed to this theme. A video will be released very soon and was directed by Dustin Warnock.
Retrospective can be downloaded here.
Future shows (more to be confirmed):
21 March – INTREPID FOX, London, UK
13 April – SIDE B, Benavente, Portugal
10 May – IMMERHIN, Wurzurg, Germany
Line-up:
Leonel Silva – vocals
Alexandre Santos – guitars
Sérgio Faria – guitar
Litro Libur – bass
Rómulo Herédia – drums
Tracklist:
01 Kill The Past
02 Bleeding Gun
03 My Last Words
04 My Darkest Journey
05 Cold Blood
06 It All Fades Away
07 Never Smile Again
08 Last Crow
09 Metabolic
10 Old Man
11 Retrospective