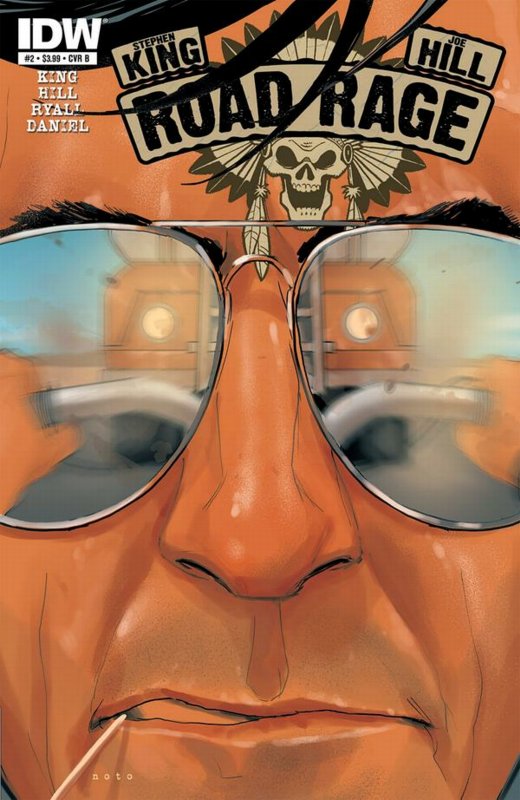 This comic is written by Stephen King and his son, Joe Hill, and is "inspired by" the 1970′s film, Duel, which in that film was about a truck chasing a salesman on the empty desert highways. In this story, King & Hill introduce us to The Tribe, a very scary and hardcore biker gang that you do not want to mess with! The story is basically about the gang and a drug deal gone wrong.
With a little arguing amoung the gang, someone double crossed somebody in this deal and they are gonna pay…all of them! How? A big, mean, hell on wheels oil tanker truck chases the gang down the desert highways one by one. None of the bikers knows who or what is behind that wheel, but its not friendly and it wants revenge! We think…..
It is a story based on a short story called, Throttle. This is an exciting and fast moving of adrenaline that doesn't slow down. It reminded me of a cross between the television shows Son's of anarchy and Breaking bad. It is dirty, gritty, hardcore, and bad-ass! King & Hill work great together and it shows here for their first time. Hill is very much like his dad's writing and is right now getting praise for his novel, Horns which is about to become a Major Motion Picture. The Art of the comic is by Nelson Daniel and adapted by Chris Ryall and brought to by IDW Comics. I recommend Road Rage.