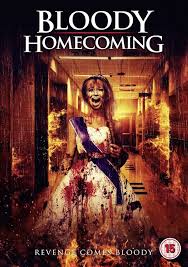 Death stalks the halls in of Winston High and for its young students Homecoming will never be the same, in brand new teen slasher Bloody Homecoming which makes its UK DVD debut from Image Entertainment on 10 March 2014.
Three years earlier Billy Corbin died trapped in a fiery storeroom. Now the ones who let him burn are attending their school homecoming party and it could be their last.
It's payback time without pity for the young, the foolish and the beautiful. One by one they disappear, each meeting a gory, terrifying end. The corridors of Winston High are dark, slippery and wet with the blood of those who came before. It's here the screaming starts. It will end in a Bloody Homecoming. With a cast of bright young thing and lashings of gore, this is a must see for all slasher fans.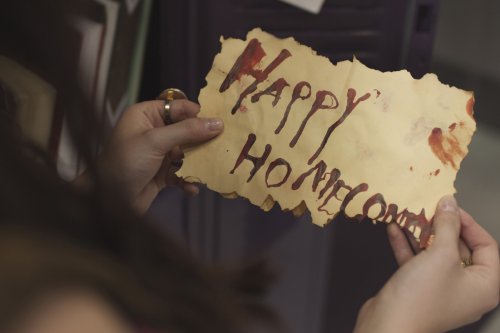 Image Entertainment is a new label from RLJ Entertainment and which launches in the UK in January 2014, as the UK arm of the thriving Image Entertainment US label, with an exciting a new range of sci-fi action, thriller and horror genre films selected from the US schedule. Image Entertainment US is a hugely successful independent licensee, producer and distributor of entertainment programming with over 30 years experience in theatrical and home entertainment.
Title: Bloody Homecoming
Release Date: 10 March 2014
Cat No: IMAGE4003
RRP: £12.99
Running Time: 82 mins. approx.
Certificate: 15
Audio: Stereo 2.0 & Dolby Digital 5.1
Aspect Ratio: 16:9
Posted in News by Giulio De Gaetano on January 15th, 2014 at %I:%M %p.