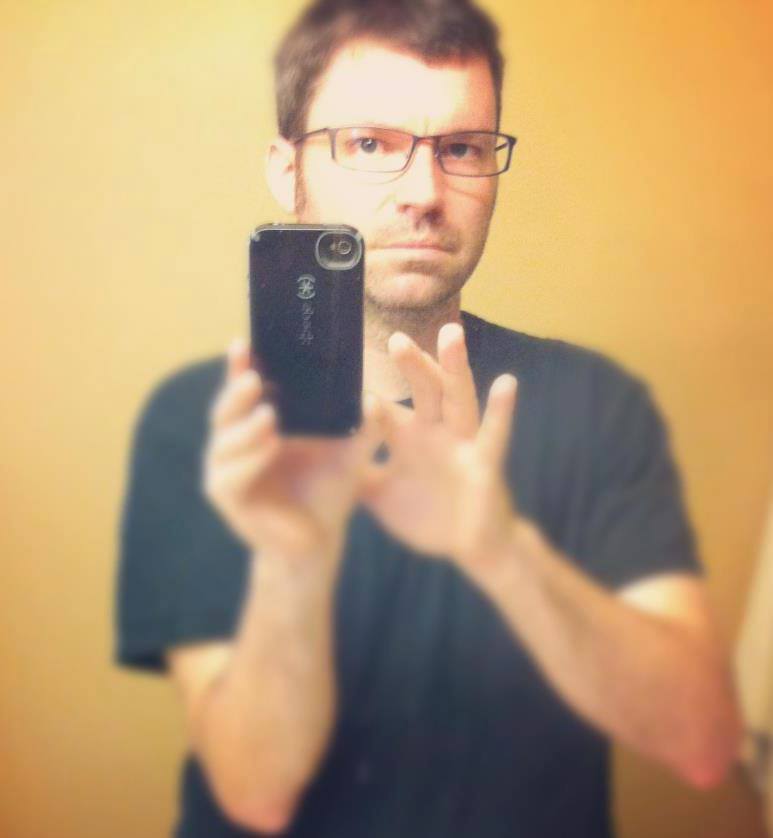 Justin Zimmerman was born August 16, 1977 and is originally from Greenwich, Connecticut. He went to college at Ohio State University majoring in English and Film and later got his Master's degree in Film from Ohio University. He has always enjoyed film specifically and storytelling as well.
His first film in 2001 was "Meeting Again" followed by 2002′s "One of Five" (a story about mental & physical handicaps and the families who have to deal with it). Justin has lead a very impressive life in high education including receiving two grants from the Ohio Art Council. He has studied various parts of film including screenwriting, directing, lighting, editing just to name a few. His next film, "The Calling" about the continuing ravelry between Yale vs Harvard, won Justin two Telly Awards. He has a long list of short films and documentary credits to his name as well as many awards including Best Non-Fiction Short, Silver Award for Cinematography, SXSW, Sundance, Portland International, Ohio International, Seattle Lesbian/Gay Film Fest, and Long Beach Film Fest just to name a few.
Not only is Justin a very talented director, producer, writer, screenwriter, editor, teacher, and other titles, but he also writes comic books. His graphic novels include titles such as, THE KILLING JAR, OTHER WORLDS, and SAFE. Justin's latest film is a short story adaptation of Stephen King's THE MAN WHO LOVED FLOWERS, part of the "Stephen King Dollar Baby Film Program". When I asked Justin how did he get into the "Dollar Baby Film Program", here is what he had to say, 'I've been to Acadia National Park in Maine almost every year of my life. I grew up with Stephen King's works. I helped a college peer gain the short rights to a King story around 2000. I also adapted a Stephen King short into an official and commercial feature length script circa 2005 or so. So I was familiar with King's office. When my team and I decided we wanted to adapt the short story, it was a quick process, and we got right to work. We put our hearts and souls into the project.'
Justin has a promising future in the film industry, a talent to keep a look out for, indeed.
(Q)Out of all the Stephen King short stories, what attracted you most to this one?
THE MAN WHO LOVED FLOWERS is a perfect short story. But I also felt that it could be adapted in a cinematic way, something that is decidedly NOT true for a number of written works, King's or otherwise. TMWLF also reminds me of another favorite short story of mine, THE DAEMON LOVER by Shirley Jackson.
(Q) What changes did you make to make this your own as opposed to Kings original text?
I was very faithful to the source material, but did deviate in some respects, though always in the spirit of the original. The crew and I tried to create a timeless, beautiful world of nostalgia through cinematography, production design and costumes. It's small town Americana rather than specific large city Americana. The central dialogue scene is abbreviated. The foreshadowing radio's been cut. The dead girls are not revealed during the attack. They are placed throughout the credits. And last but not least, key lines at the end are delivered by the Flower-Vendor and his wife, rather than a new couple. Again, it's up to the audience – and King – to decide if I did of adapting the source right. But I'm happy to say early reactions have been great. I felt I could truly bring it to life on screen.
(Q) So many Stephen King fans want adatptations to be as close to the book as possible, how do you handle the pressure to keep the fans happy?
In general – and I've been making films and comics for well over a decade – I try and put ego aside and objectively try and make the best possible project I can. And work isn't made in a vacuum. I had an incredible team with me every step of the way. The only pressure I feel is to lead a team to do our very best. And we poured our hearts and souls into TMWLF, absolutely.
(Q)What was your main goal you wanted to achieve about this film?
While I've directed many award-winning films, they've all been documentaries. I've written, produced and edited narratives, sure…but I'd never directed a narrative film. Until TMWLF! So my goal was to take one of my favorite short stories from one of my favorite writers and write and direct a great adaptation.
(Q)Where was the movie filmed specifically and were there any obstacles to overcome while filming there?
We shot on location in Estacada, Oregon. We shut down their main street for multiple days and we battled a sudden rainstorm on an incredibly important day of shooting. But crew and cast prevailed and you'd never know every second on set wasn't gorgeous. It was a challenging but amazing experience.
(Q)How long was the film shoot and the process from start to finish?
We worked for almost 6 months preproducing the film. The shoot was 5 days, and we spent over 3 months editing, working on visual effects, sound design, score, mixing and color-correction. You can see all kinds of process photos at our Facebook page here:https://www.facebook.com/TMWLFlowers.
(Q)What is your greatest moment so far with the success of The Man Who Loved Flowers?
The film literally wrapped last week, and it's already being accepted into film festivals and getting nice reviews. This pleases me to no end.
(Q)What Stephen King story would you like to adapt on a large scale?
I would LOVE to adapt THE REGULATORS. Man is that one right up my alley. In every way, shape and form. Second choice? THE LONG WALK, but I think Darabont's got dibs on that one. Third choice? CELL, but I hear that's already happening. So…THE REGULATORS!
(Q)Where/When can fans see this film? Will it be playing many film fests across the USA?
TMWLF will be entered into fests across the US, and I'm hoping the awesome network of Stephen King film festivals will reach out so that I can get as many eyes on the project as possible. I'm proud of the film, and I'm proud of everyone who helped make it happen. It's easy to get in touch with me through my website here: http://brickerdown.com/
(Q)You also do comic books, tell us how you got into that and where can comic book fans buy yours?
I've been writing comics for years, and have several self-contained series featuring some INCREDIBLE artists. Interested? There's a store tab on my website, but physical books can be snagged through Etsy: https://www.etsy.com/shop/BrickerDown and ComiXology has digital copies of my work: https://www.comixology.com/Justin-Zimmerman/comics-creator/7845
(Q) What makes your comic so unique? Have you been a fan of comics all your life?
I love storytelling, and I love comics. Fans of King's work might really dig THE KILLING JAR. Or SAFE. Or hell, OTHER WORLDS. If you're a King fan, you're my kind of reader.
(Q) What made you want to get into films?
Why do I love film? Good question. Shaping reality, I suppose. Documentary or narrative, you're crafting a world for someone. An experience. What's cooler than that?
Final Question, What's next for Justin Zimmerman?
I didn't plan this, but I have three films coming out in 2015. TMWLF is first. A 30-minute documentary I've been working on for over a decade with a survivor of a Colorado school shooting – SARA'S COLUMBINE – comes out in a couple months. And last but not least my first feature-length film – a LA rescue doc I've been working on for almost 3 years called SMART – wraps in June. Then I'll be taking a nap and hopefully supporting these projects in a lot of fests.
I want to sincerely Thank Justin for taking time out from his busy schedule to talk with us about THE MAN WHO LOVED FLOWERS and his future projects. Look for his film and other "Dollar Baby" films at festivals near you and always check out the "Stephen King Dollar Baby" fan page on Facebook for latest film fest dates and announcements.
Posted in Interviews by Tony Northrup on March 28th, 2015 at %I:%M %p.