RANK: 8/10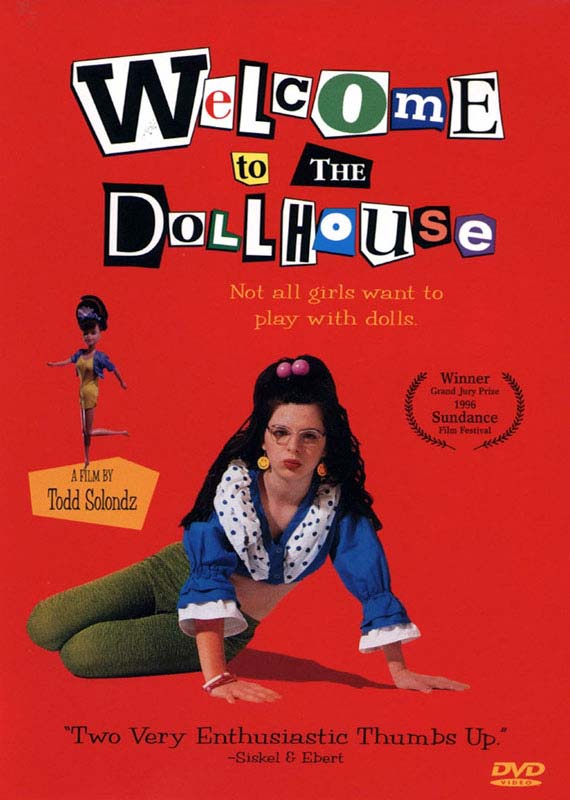 Welcome to the Dollhouse is not like a regular comedy, it's a "dark comedy".  It's also a low budget film & an Independent which I believe is some of the best films out there because they depend on acting, writing, and a vision as say, a big budget-all CGI-3D- big studio release type of film might not be. I saw this film WAY back in 1995, bought the DVD a year ago, & JUST watched it after all this time (hence the new catagory name). It is … different, that's for sure.
The story takes place at the gates of Hell … no, not really, but it might as well because the story takes place at 7th Grade Jr. High, the cornerstone of childrens education. The most difficult time of growing up there is. You're goin through "changes", moodiness, confused, and there's pure pressure everywhere! There's also some of the meanest kids you'll ever meet in Jr. High as well. Our main character of the film, Dawn Weiner (played very well by Heather Matarazzo), goes through Hell & back not just during her day to day life at school, but at her very own home as well.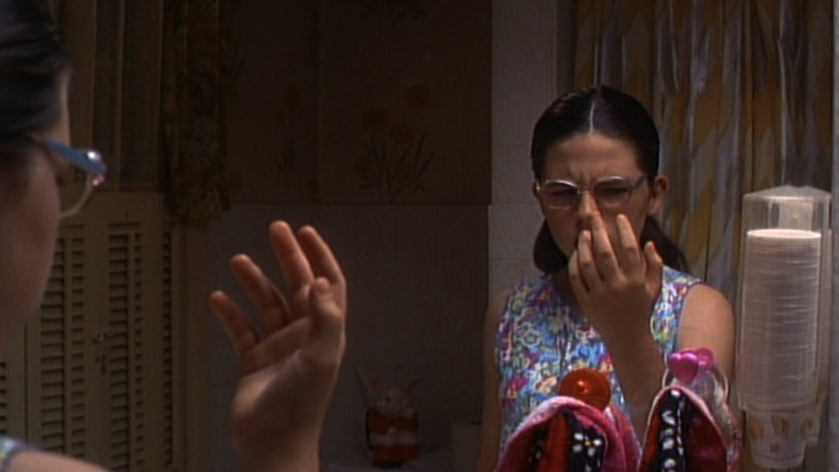 At school, she is mentally, & verbally tortured by her classmates, being called "Weiner Dog!" and other names, her locker spray painted on, & a bully who just loves picking on her at school, yet is her friend behind closed doors. However, when Dawn is at home, she goes through the same with a mother & father who ignore her, a nerd for a brother who only cares about getting into a good college, and a younger sister who is the Princess of the house & does no wrong. Poor Weiner Dog. I mean, Dawn, get's the short end of the popsicle stick where ever she goes. The only thing she has going for her is a crush on the older student who her brother tutors & is in their band together..dreaming of being with him someday and her "Special People Club" club house.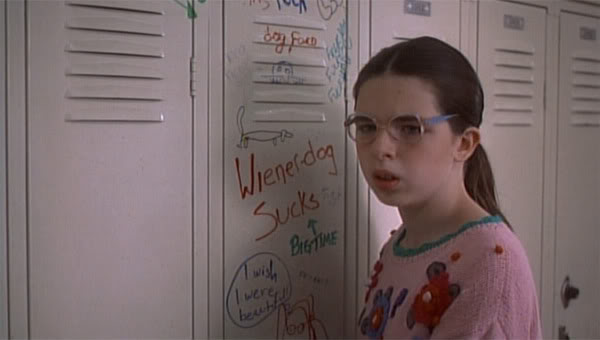 With mis-adventures throughout the film, these are some colorful characters, yet a typical slice of American Pie set in the suburbs of New Jersey. The director, Todd  Solondz did a very good job of capturing that very lifestyle and totally nerdiness of Dawn & her family. Dawn tries to make it through the 7th Grade and worries what the 8th Grade & beyond holds for her. To really enjoy a very well done Independent dark comedy, I recommend Welcome to the Dollhouse. I think it's not only fun & entertaining to be open-minded enough to take a break from the mainstream of films to watch an Independent film once in awhile, but it's important as well because if word get's out far & loud enough, more & more people will learn that there is a whole new & wonderful world of Independent films out there that can still tell a good story as well as entertain without having to be big budgeted. This isn't too easy to find to buy, but rent 'Dollhouse' if ya can. It's worth your time & a lot of fun for such a sleeper film.
RANK: 8/10
Regista/Director: Todd Solondz
Cast: Heather Matarazzo, Christina Brucato
Usa 1996