RANK: 8/10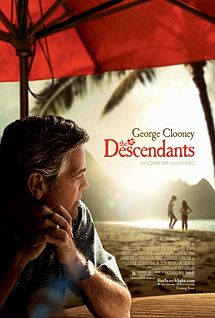 I had only heard about this film when I was watching the Oscar's this year and it had received many nominations. From the film clips I saw, I knew it would be worth my time just for the fact it was nominated for an Oscar.This film is what they call a "Dramady" (a drama with light comedy to ease the story along). It is an extremely well done film by director Alexander Payne. With a strong cast and serious storylines, The Descendents lived up to its Oscar nominations.
The story takes place in beautiful Hawaii. Local land owner, Matt King (played by George Clooney), is going through a rather rough time in his life. His wife, Elizabeth (played by Patricia Hastie), was in a serious boating accident and has serious injury to her head. Her time on this earth comes very close to its end. It is up to Matt to decide when to pull the plug. During this time, as if this wasn't enough for him to deal with, Matt has to take care of his two daughters; Scottie (played by Amara Miller), who is spunky and going through the Pre-teen stages of life and what it comes with it.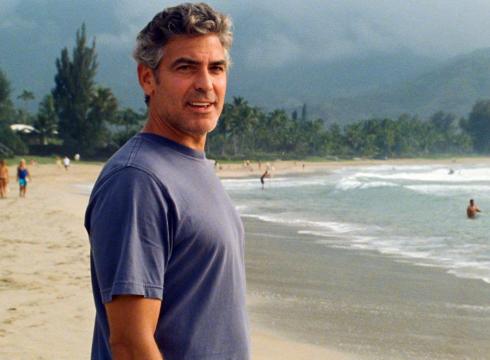 And older daughter, Alexandra (played amazingly by Shailene Woodley), who is a rebelious teenager, hates her parents, and has a real oddball for a boyfriend. Alexandra tells her father that her mother was cheating on him. He makes it his mission to find this person and confront him. During this time, Matt is on the verge of a huge land selling deal with his large family and Cousin Hugh (played by Beau Bridges), that the local Hawaiians aren't too happy about. With all these pressures on his head, how can one man deal with rebelious teens, business deals, and the failing health of a dying cheating wife? Well, to find out how it all ends up, I highly recommend The descendants.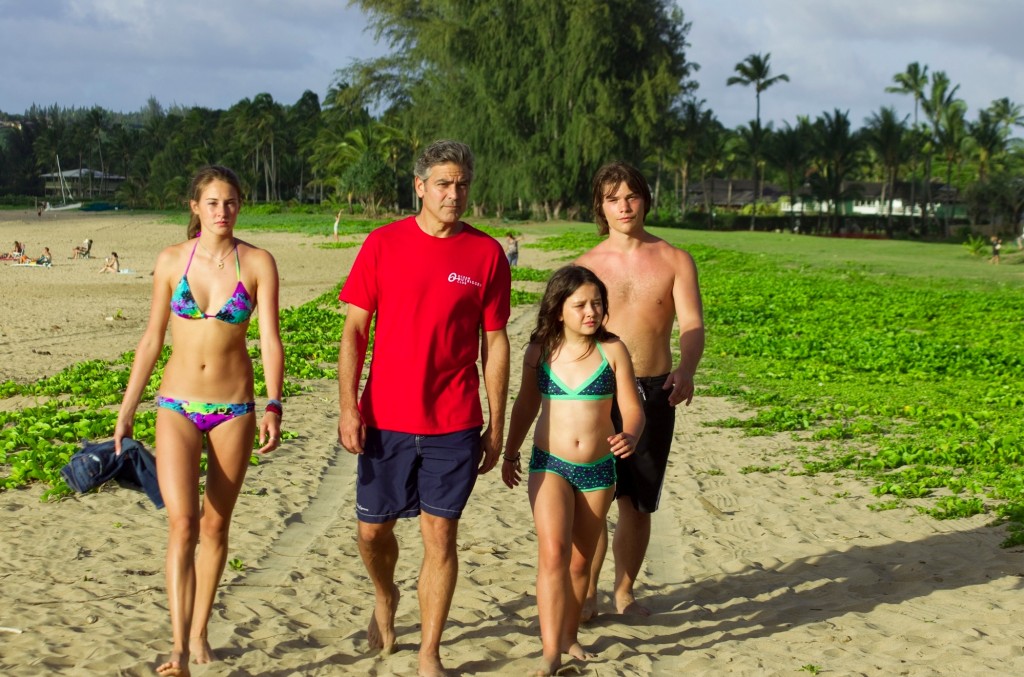 Once in awhile a film comes along that really blows you away. Not by effects or large sets or gross make-up, but by a strong story, amazing actors at the top of their game, and subject matter that touches close to home, yet keeps it light-hearted at times so it's not such a downer of a story. There is strong language in the film, but other than that it is a solid piece of filmmaking that is very much worth your time if you are in to films that depend on the two most important things: acting and writing and that's exactly what you'll get here in the most sincere way.
RANK: 8/10
Regista/Director: Alexander Payne
Cast: George Clooney, Shailene Woodley, Judy Greer, Beau Bridges
Usa 2011