RANK: 7/10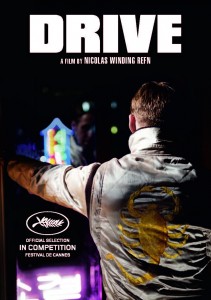 I enjoy taking a break from the blockbusters and sequels and just try something …different. I don't always make it to the theater during the year so some films have to wait till DVD and they don't end up on my Best of the Year List, but sometimes waiting is a good thing. And sometimes waiting…is for a reason. I had heard mixed reviews about Drive that I knew I'd wait till DVD. Some critics thought it was a great film and deserved Oscar nom's, while others felt it was too slow, boring, and confusing. Well, here is what I think about Drive.
Drive is a suspense/thriller about a stuntman by day, mechanic part-time, and driver at night. The Driver (played by Ryan Gosling), is a very serious, yet unpredictable guy who drive's the getaway car while people rob stores or whatever and collect's his money, walks away no questions asked. No words are spoken period. All he does is drive the car and hope he doesn't get caught by the police. He is smart, quick, and outwits the cops every time. He get's his driving skills by driving stunt cars for the movies. Inbetween films, he works for Shannon (played by Bryan Cranston), a mechanic at an auto repair shop.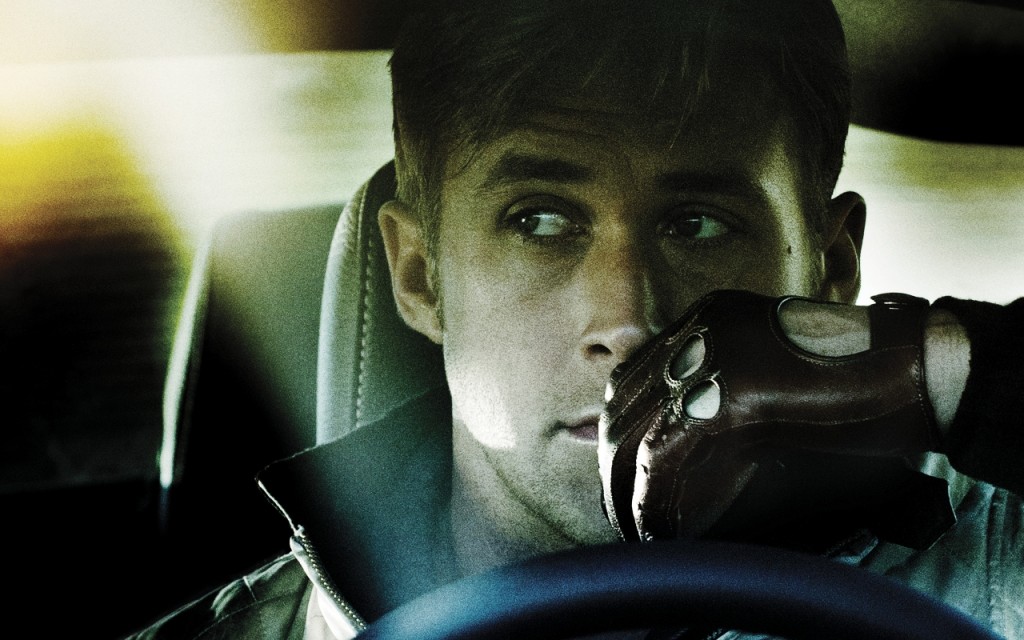 Driver's neighbor, Irene (played by Carey Mulligan), becomes friends with him along with her little boy while her husband, Standard (played by Oscar Isaac), is in prison. The three get real close and things seem to be going well. Up until her husband is released from prison. Gosling's character learn's her husband is in big trouble and decide's to help him with one robbery by driving the getaway car and wiping his debt clean by some really bad gangsters. As usual, things turn wrong and now it's Driver who is on the run. Meantime, his boss Shannon, asks for help with some money to start a race team. The gangster he asks, Bennie Rose (played very well by Albert Brooks), is not a very nice character. Who also has friends in gangland like Nino(played by Ron Perlman). When the deal goes soar, Driver takes out the mob which then put's him in jeopardy along with Irene and her son. This is a very deep, serious, and intense thriller that may or may not be for you, so I recommend Drive, but with caution.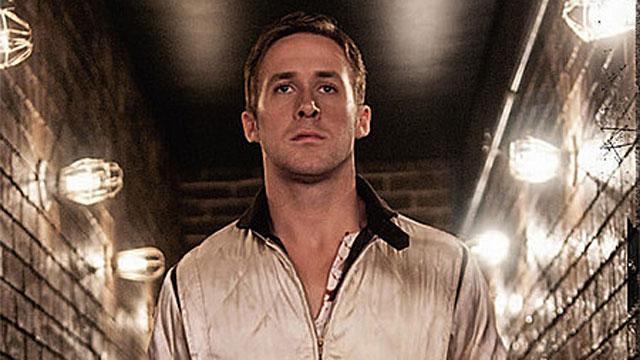 The film goes for several minutes before a word of dialogue is even spoken. Gosling said in an interview that, this is a sort of "throw back" to the old silent films of the 20′s, at times. It is filmed beautifully, the director captures L.A. in it's classic big city style (especially the night scenes), the soundtrack is pulsing, and Gosling makes you feel like you want him to win, yet you're almost too afraid of him. Albert Brooks does a fine job as a gangster, but not enough for an Oscar nom like most critics felt he should. And of course, Ron Perlman playing the mean bad/tough guy role (will he ever play a nice guy role?) I thought the silence of the film was a bit too much at times, I wanted to know more and a bit drawn out at times, it still held my interest. It's violent, gory, and fast-paced that leaves you semi-satisfied. If you like intense films then this is for you.
RANK: 7/10
Cast: Ryan Gosling, Carey Mulligan, Bryan Cranston, Christina Hendricks, Ron Perlman, Oscar Isaac, Albert Brooks
Usa 2011