RANK: 8/10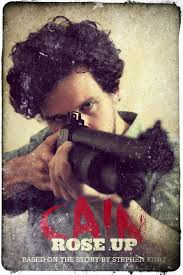 It's time again to bring you the very best in Short film entertainment and by doing so that means, yet another review of a "Dollar Baby" brought to you by the Stephen King Program. This time, our "Dollar Baby" is from filmmaker Ranjeet S. Marwa and he has adapted King's short story, Cain rose up, from the book, Skeleton Krew.
Cain rose up, first published in the Spring issue of Ubris magazine in 1968, was later part of Stephen King's Short Story collection, Skeleton Crew. It is the story of a young college student, Curt Garrish (played by Matthew Harris), who is inspired by Charles Manson and Beethoven and with the voices in his head desides to go on a murder rampage in his student house excuting everyone.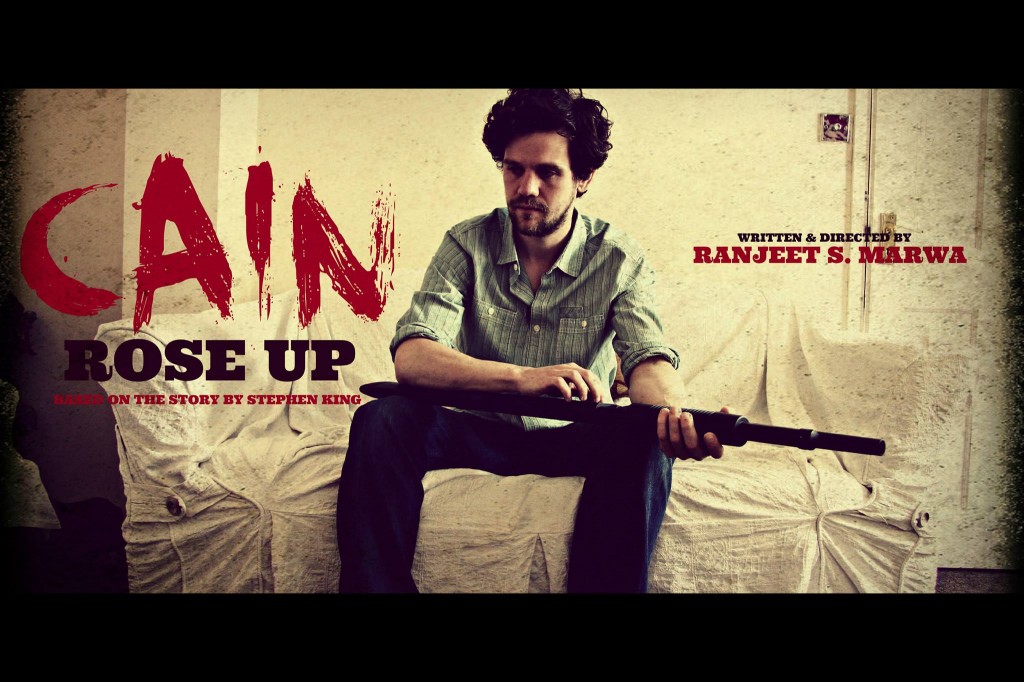 In the original King story, the student is a "sniper" and knocks off students all over campus, but in this version it is just at one setting.  This was a very dark, disturbing, and very violent film. It is known that in King's works, not all monsters are in the closest or under our beds, but within us as well. This film shows that at any given time that very innocent student could "snap" at anytime. With the stresses of college pressures of young adult life, Curt takes the stress to the ultimate extreme. Ranjett's vision shows that darkside and even tho there's not too much in the explanation as to, 'Why' he did it, it's a violent story in the tradition of Quentin Tarantino, but from King's mind. For me personally, I would've liked a little more background and reasoning. Still, a well done adaptation and worth your time.
RANK: 8/10
Regista/Director: Ranjeet S. Marwa
Cast: Matthew Harris
Usa 2013