RANK: 8.5/10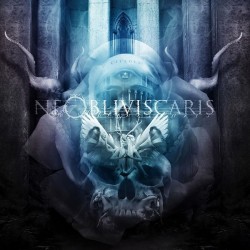 Lo strabiliante esordio Portal of I ne aveva già urlato le potenzialità, adesso Citadel sopraggiunge per confermare quanto gli australiani Ne obliviscaris siano una delle nuove stelle di un certo modo di intendere il death/black metal (melodico?) infarcito da intarsi melodici che non si interrompono in una sequela di stop and go, ma che trovano luce proprio nel fondersi costantemente, in un crescendo e calando emozionante e deflagrante.
Citadel infrange ogni muro del suono con dei blast devastanti che via via si tramutano in riff più pacati (ma sempre heavy), decostituiti via via sino a toccare fughe di chitarra in stile simil-flamenco, solos di violino e ancora una volta mutando del pattern verso un'esplosione frammentata da growl vocals e chitarra grasse capaci di riempire li spazi con la loro potenza. Impossibile non citare un'ottima sezione ritmica formata dal batterista Benjamin Baret e dal bassista Daniel Presland, sicuramente amante del jazz/fusion.
Nascono così due sontuose suite come " Painters Of The Tempest" e "Devour Me, Colossus", divise in atti così ricchi di spunti da stupire ad ogni virata, ed un brano come "Phyrric" letteralmente spaccato in due metà: la prima altisonante e aggressiva, la seconda melodica e riflessiva.
I Ne obliviscaris dimostrano ancora una volta un gusto fuori dal comune, un senso del ritmo innato ed una voglia di uscire definitivamente dall'underground, riempiendosi della luce (o dell'oscurità) necessarie. Cult album.
Tracklist
01. Painters Of The Tempest (Part I): Wyrmholes
02. Painters Of The Tempest (Part II): Triptych Lux
03. Painters Of The Tempest (Part III): Reveries From The Stained Glass Womb
04. Pyrrhic
05. Devour Me, Colossus (Part I): Blackholes
06. Devour Me, Colossus (Part II): Contortions
RANK: 8.5/10