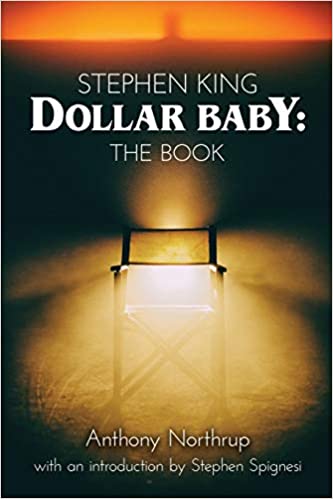 In the late 1970s, Stephen King had the idea of selling his short stories for ONE DOLLAR and a contract to let young filmmakers make their own films based on his works. After King's approval, these films were only available for viewing at film festivals around the world. For the last forty-plus years and over hundreds of films made, The Dollar Baby program has made a serious impact not only on the Stephen King world, but the film industry itself.
Unfortunately, for Stephen King fans, unless you attended these film festivals, you basically would never be able to see them. In fact, most Stephen King fans have never even heard of the Dollar Baby program. Well, that's where I come in. I have been interviewing Dollar Baby filmmakers and reviewing their films for eight years. During that time, not only have I also hosted two Dollar Baby Film fests at Crypticon Horror Con in Minnesota, but I also built a trust, a bond, and a friendship with all of the Dollar Baby community.
As a major Stephen King fan, I decided it was time to pull the curtain back and show the fans just what they have been missing. In this book, readers will learn all about the Dollar Baby program, fun facts, trivia, personal stories from the fans themselves, special guests contributors, essays, Where Are They Now?, 55 exclusive interviews with the Dollar Baby filmmakers and reviews of their films, and a whole lot more! I cover every possible angle of the Dollar Baby program and it's all here to enjoy! So, sit back, relax, and get ready to go behind the exclusive curtain and prepare yourselves to enter…Stephen King Dollar Baby: The Book!
You can buy the book on Amazon here!
Posted in News by Tony Northrup on January 6th, 2021 at %I:%M %p.