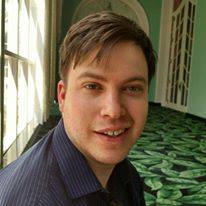 Jacob Norlin was born in Manitowoc, WI, son to Paul and Edie Norlin. Jacob came from an entertainment background for his parents were in that field. His father, Paul, a professor of music education and Edie an educator, actor, and theatrical director. Jacob moved to Newark, Ohio and graduated from Newark High School. He continued his education at Ohio State University graduating in 2011 with a Bachelors in Film Studies. Jacob is a screenwriter as well as director and is continuing his filmmaking career to date.
1. Your parents both were employed in the education field and musical/acting background. Did this influence you and help preparing you for your film?
My mother has acted in plays my entire life. As a child I have countless memories of cast parties and going to see her in plays. Directing films requires a certain degree of knowledge in several disciplines. You have to appreciate films, music, acting, writing, etc. Without the upbringing I was given I would have never thought to be a director, it would have never occurred to me. My father is a very humble man. He is talented and knowledgeable but he always lived a rather simple life, more simple than he could have, and I admire him for it. Filmmaking is a hectic and chaotic world with lots of emotions and egos. Standing on firm foundation is essential to success, I saw that in my father.
2. What was your major in college and what made you decide to get into film?
When I first went to college my declared major was Philosophy. Over time I realized I often enjoyed the Philosophical implications of novels, films, and art in general. During my senior year of high school I read Brave New World and decided I would set out to adapt it to a screenplay. I sat down and adapted the novel word for word, which of course is not how you adapt a novel. The end product was useless but the process began the demystification of screenwriting and that was valuable. At some point in college I took a Beginning Screenwriting class. I wrote a script that was very well received and that changed my direction.
3. Just how cold was it while filming the night scenes in the snow?
I still have the call sheets. The coldest reported temperature was 0 degrees Fahrenheit. An interesting story, after the first night of shooting the snow that had been trampled on was no longer good for use in our shots. At one point during the second night of shooting it snowed so much in about six hours that you couldn't see any of the tracks we made. It was almost like we had never been there at all, it was remarkable.
4. Out of all the STEPHEN KING short stories, what attracted you most to this story?
There were three main reasons I was attracted to this story. First, it's an early Stephen King story. There aren't many stories left from that early in his career which are available to adapt as Dollar Babies. The second, it's a straightforward horror story. As King's career has progressed his work, including his short stories, have become more "literary" and less genre specific. Thirdly, and this isn't something to gloat about, it was difficult to shoot. I suspected that few filmmakers had attempted to preserve the snow storm element of the original story. In true over-ambition I decided to tackle and incredibly challenging short story to adapt. My thought was if I'm going to do it, I should do it all the way.
5. What changes did you make to make this your own as opposed to King's original text?
The first major difference is that the film is set in the present day. I liked this idea because it meant that Booth and Tookey had a more intimate attachment to Salem's Lot because they grew older with the legends. I included an AMC Eagle which is an interesting vehicle and very fun to drive in the snow. I am part of a weird community of people who collect AMC cars. It's my own personal touch. The music in the short, Ghosts I – IV by Nine Inch Nails, was influential throughout the production. I originally conceived of much of the short while listening to different tracks. I also wrote the script to the music, envisioning scenes with the music in my ears.
6. So many STEPHEN KING fans want adaptations to be as close to the book as possible, how do you handle the pressure to keep the fans happy?
Ultimately it's impossible to preserve the essence of the story in an adapted film. One person may envision a character in one way and another may not. In the end the filmmaker will always lose. That being said there are great adaptations of many stories, but what generally sets them apart is that they're great films not necessarily faithful reproductions. Sometimes, rarely, those goals align and everyone is happy. Take for example Stanley Kubrick's the Shining, a movie Stephen King has made very clear he strongly dislikes. Of course, Kubrick is a master filmmaker. There are few filmmakers who have produced so many significant films. I personally love Kubrick's The Shining. That being said Kubrick was an asshole to King while making the film. He called King up in the middle of the night to ask him his thoughts on God and then publicly claimed that the novel was not literature. There is no substitute for having a strong personal vision, beyond that only time will tell whether the adaptation succeeded.
7. What was your main goal you wanted to achieve about this film?
My main goal was simply to make the short film. It was about seeing something through to completion. When I thought about making the film I thought in terms of my intentions and saw it as something to check off my list. Something I didn't anticipate was how much the finished short film would affect me. I feel much more emotionally involved with this short now that it's finished than I ever did while making it. I'm immensely proud of it.
8. Where was the movie filmed specifically and were there any obstacles to overcome while filming there?
There were three locations in the short. I hired a special duty officer to close a no outlet road so I could load the Eagle on a car trailer. I used a special suction cup rig to attach the camera to the outside of the car and then we pulled it up and down the road until I got my shots. The second location was the Red Brick Tavern in London Ohio. It sits on the old National Road and was visited by six presidents. I chose it because it had two working chimneys in the bar area, something surprisingly hard to find. The outside sequences were shot at the Dawes Arboretum in Newark Ohio. Aside from hiring a special duty officer for the car sequence, I rented fans and bought six hundred pounds of potato flakes to create some of the snow seen in camera. Working in the cold with a cold cast and crew is stressful. People think it'll be fine until they get out there.
9. How long was the film shoot and the process from start to finish?
I decided I was going to do this nearly two and a half years ago. Production really started January of 2015. We had five days of principal photography. Some of the footage used as the beginning of the film was stock footage graciously donated by Doug Jenson. After those five days of production it took me about six months to get the cut I wanted and then it was on to ADR and then color correction.
10. What is your greatest moment so far with the success of ONE FOR THE ROAD?
Honestly, doing this interview and the general response of the short since it's been completed. It never really occurred to me that people would want to watch it or care about watching it. We live in a time when most people go to YouTube for their short video satisfaction. It almost feels like short films are completely irrelevant. I'm excited to see it go to festivals and what happens next.
11. What STEPHEN KING story would you like to adapt on a larger scale?
I'd love to adapt Salem's Lot as a feature film. However, the idea of telling a new story based on the events of the novel Salem's Lot would also be interesting too. I think an adaptation of Doctor Sleep would be super cool.
12. Where/When can fans see this film? Will it be playing any film fests soon?
I've submitted it to some festivals and plan to submit to more. Eventually I'll release it online or something if permitted. My Facebook page for One for the Road is the place to get all the info on festivals and general updates.
13. What is next for Jacob Norlin?
My next production is original and is a more personal story. It's a satire of Community Theater in a style reminiscent of Robert Altman. The script is finished. That project is a little far out, but I should get started on it soon.
Tags: JACOB NORLIN, JACOB NORLIN director, JACOB NORLIN Interview, JACOB NORLIN story
Posted in Interviews by Tony Northrup on May 13th, 2016 at %I:%M %p.