RANK: 3/10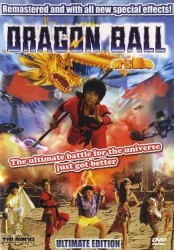 Le sette sfere del drago sono ambite da una sorta di dittatore alieno, pronto a tutto pur di impossessarsene. A difenderle si staglia un gruppo di adolescenti, ognuno di loro in possesso della sfera magica, pronti a mostrare la rispettive abilità nelle arti marziali e sgominare il fastidioso alieno.
Un film brutto alle volte lo è sin dalla prima bozza di idea che si delinea via via nella mente degli ideatori del progetto. Se questa idea è anche viziata da intenti commerciali della più becera specie, allora la citata bruttezza può raffinarsi in tamarraggine e decadere ulteriormente verso vortici di spazzatura pura che finiranno nei versi di solitari cantori. Questa sviolinata per dirvi che Dragon Ball – The magic begins è un film brutto. Sfrutta personaggi e manciate di situazioni del manga di Akira Toryiama per attirare ignari fan del fumetto, grazie alla presenza di Goku, del maestro Muten e di (pochi) altri caratteri noti.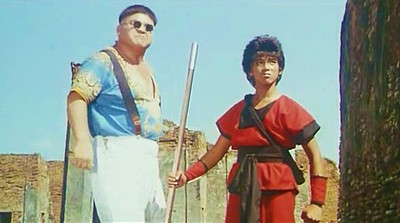 I battibecchi ironici, i siparietti comici e le agghiaccianti coreografie in salsa taiwanese destabilizzano anche chi osserva ciò che succede sullo schermo con le più ottimistiche intenzioni, vedendosi spegnere il sorriso e spuntare un cupo muso che può trovare sfogo positivo al solo pensiero degli attori, imbacuccati dentro costumi che più ridicoli non si può. Indegno anche in senso trash.
RANK: 3/10
Regista/Director: Joe Chan, Leung Chung
Cast: Eddie Chan, Don Wong, Ju Hee Lee, Paul Kam
Taiwan 1989
Tag:Akira Toryiama, Don Wong, dragon ball film Taiwan, DRAGON BALL THE MAGIC BEGINS Joe Chan, DRAGON BALL THE MAGIC BEGINS recensione, Eddie Chan, film attori dragon ball, Joe Chan, Ju Hee Lee, Leung Chung, Paul Kam, primo film dragon ball
Posted in Azione by Giulio De Gaetano on febbraio 15th, 2017 at %H:%M.